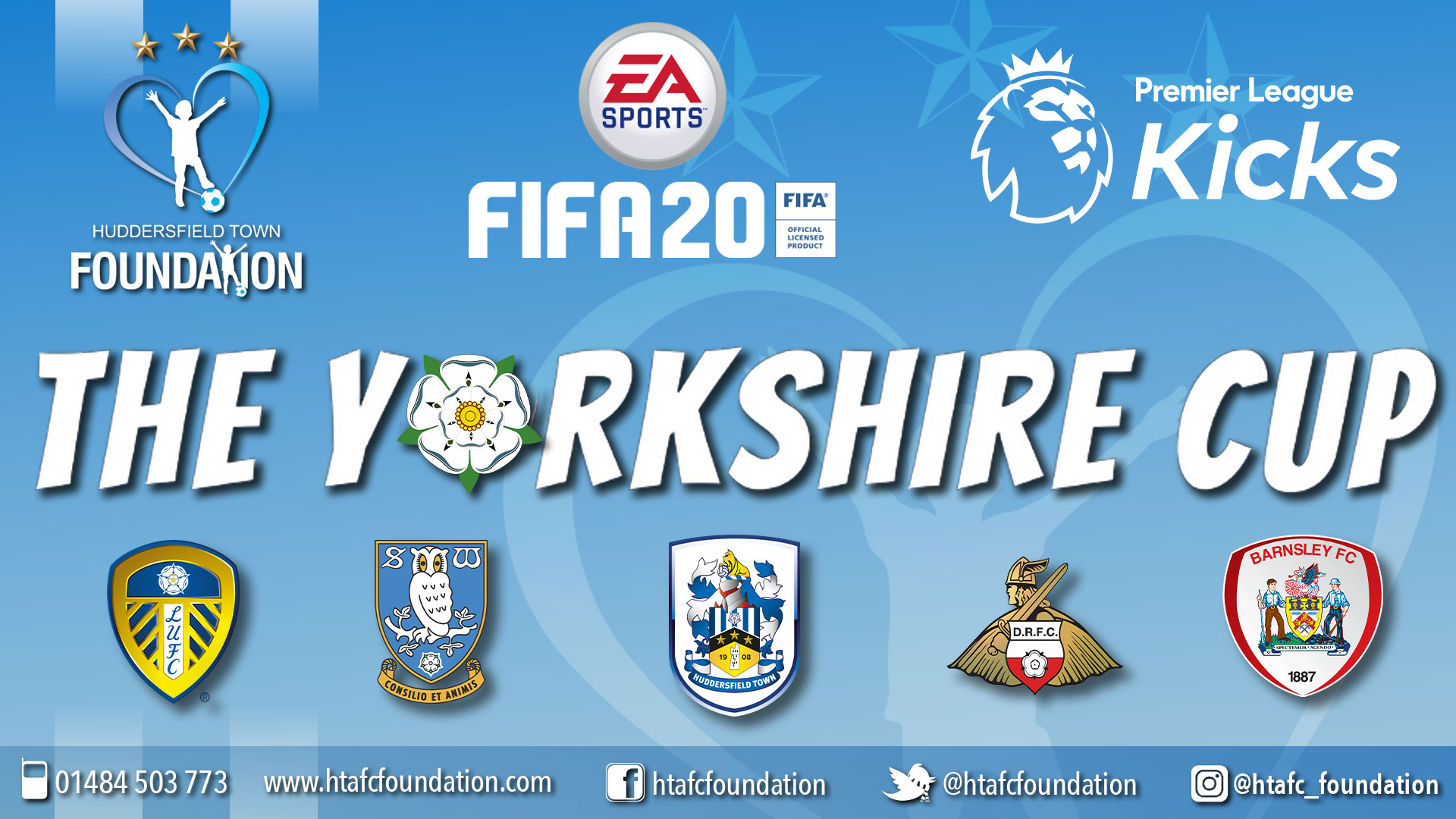 20 Jul

TOWN FOUNDATION WELL REPRESENTED IN PL KICKS YORKSHIRE CUP

The Premier League Kicks Yorkshire Cup FIFA 20 tournament has come to an end, with the Huddersfield Town Foundation being well represented by its participants.

More important than the results were of course the social and engagement elements of the tournament, with Jayde, 16 and Troy, 15 both benefitting from taking part.

Created by the Club Doncaster Foundation, the Yorkshire Cup was designed to ensure participants of the national PL Kicks project had a way to stay engaged with their respective Club Community Organisations.

Two representatives from Town, Doncaster, Sheffield Wednesday in the Community, Leeds United Foundation and Reds in the Community (Barnsley) formed the group of 10 taking part.

The youngsters played each other once in a round robin style group stage, with Jayde finishing 4th with five wins from his nine matches.

Troy picked up a more than respectable four victories to claim 12 points, leaving him 6th in the rankings.

After the group stage Callum, who was representing Doncaster, and Ethan from Barnsley's PL Kicks programme finished in the top two. The pair faced off in a battle to be crowned champion, with Callum coming out on top with a 4-1 win.

The Town Foundation would like to thank Jayde and Troy for their participation, and we hope they enjoyed taking part.

On the benefits of the tournament, PL Kicks lead Evan Hall commented:

"It's great to know that Jayde and Troy had fun representing the Town Foundation, especially during these unusual times.

"I'd like to thank the team at Club Doncaster Foundation for the invite and I hope all of our PL Kicks Participants enjoy a well-deserved break during the Summer Holidays!"

Mark Cooper, Sport Development Officer at Club Doncaster Foundation added:

"The Yorkshire Cup was set up to allow Kicks participants from across Yorkshire to engage with Kicks even though sessions weren't running as normal.

"We've had lots of fixtures with the Town Foundation over the years, so it was great to be able to carry that on through this."

The Town Foundation also continues to work with its PL Kicks participants via a monthly engagement pack, which includes challenges, quizzes, wellbeing advice, news and more.

To receive this, please email evan.hall@htafcfoundation.com stating 'PL Kicks'. You can also contact Evan if you'd like to be considered for any other FIFA tournaments in the future.