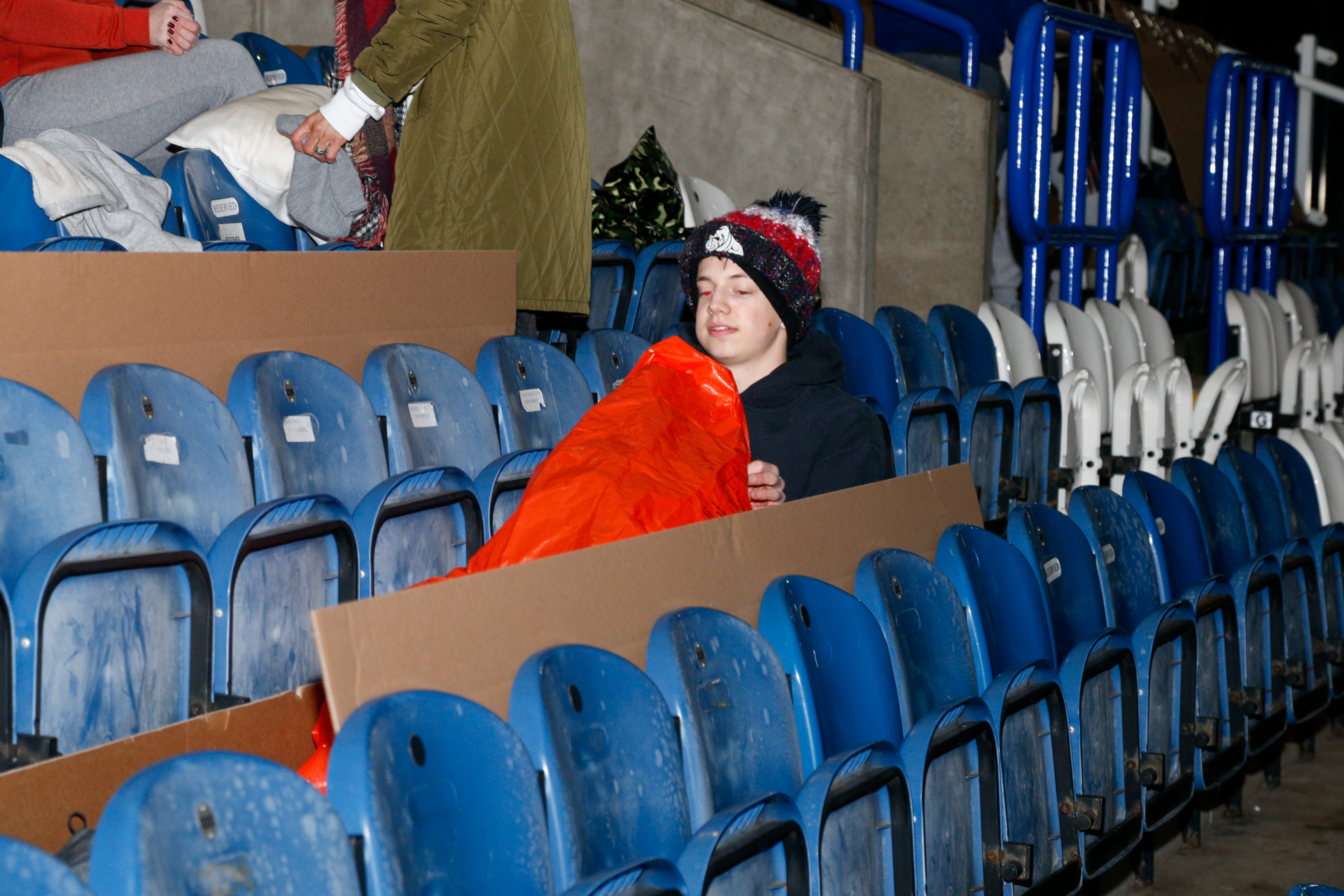 01 Oct

MORE THAN £13,600 DONATED TO LOCAL ORGANISATIONS IN FIRST ROUND OF BIG SLEEP OUT BENEFICIARIES

The Huddersfield Town Foundation is delighted to announce the distribution of over £13,600 to eight Kirklees community groups!

To date the Foundation has raised £21,929.68 from March 2020's Big Sleep Out (BSO) event, with donations still being received in person and via the post.

The remaining £8,279.89 is set to be donated to other organisations once they are able to resume operations later in the year.

Returning for the its third instalment on Friday 6 March 2020, the BSO saw more than 130 Huddersfield Town supporters brave the cold to spend the night at the John Smith's Stadium.

Participants were encouraged to fundraise as much as possible in the build-up before bedding down in the Chadwick Lawrence Stand on the night.

Following the event, the Town Foundation invited applications from Kirklees charities who work with people who are homeless or at risk of homelessness, as well as groups who support people with financial issues or are of ill health.

After assessment from its Board of Trustees, the Foundation has now allocated money to the following groups:

One Big Family are a homeless charity working predominantly in Huddersfield, whose volunteers will be found out on the streets at night offering vital supplies and support.

Through the BSO fund, the Town Foundation has purchased and donated 100 meal vouchers at £3.50 each to be used at Huddersfield Mission's Evening Café.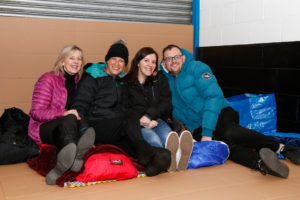 £2,160 has been given to Basement Recovery Project, who deliver bespoke recovery advice to people struggling with drug and/or alcohol addictions. The money will be used to purchase furniture for their new supported accommodation unit.
Another beneficiary of the BSO fund will be the Hirsche Foundation, who stress that the homeless aren't just people sleeping rough – it also includes people sofa surfing, fleeing domestic abuse or living in unreasonable conditions.
They have been awarded £2,500 to continue work on the Bus Shelter Project, which will turn a disused bus into a safe place for people in need to stay.
Dewsbury Community Outreach have also been successful in their application for funding and have been awarded a total of £1,500.
The Charity, whose volunteers are based at the refuge building next to Elim Church in Dewsbury, will use the money to purchase food for use in their community kitchen.
Another deserving recipient of funding are the Destitute Asylum Seekers Huddersfield (DASH), who support Refugees and Asylum Seekers in areas such as Housing, Health, Education and Finance.
Their £1,430 grant will be used to purchase mobile phone top up cards, enabling service users to stay in touch with their support coordinators.
Maeve Larkin, Manager at DASH, commented:
"During lockdown, DASH worked to secure emergency accommodation for nine clients – five of them street homeless, the others had been sofa-surfing, which became impossible after COVID-19 hit.
The BSO money for phone credit meant they could stay in touch with DASH so that we could provide asylum casework, remotely, as well as a raft of essential welfare services including access to foodbanks, healthcare, English lessons and updated COVID-19 guidance. Above all, this connectivity enabled by the BSO money meant that our most vulnerable clients felt less alone."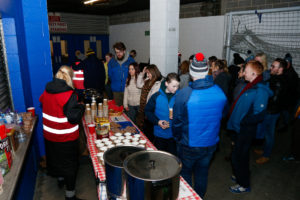 In addition, Platform 1, a men's health and crisis charity based in the centre of Huddersfield, have been awarded £2,000.
They will use the grant to facilitate extra pastoral care for their clients, including those who are homeless or at risk of homelessness.
The final two recipients from this initial round of donations will be two organisations who have worked in partnership with the Town Foundation throughout the 2019/20 season – Batley Food Bank and the Welcome Centre Huddersfield.
Batley Food Bank have been awarded £1,710 to continue the assembly of emergency packs for people who have been referred to their service.
The Welcome Centre will use their sum of £2,000 for their furniture project, which looks to source items of furniture for people in need.
As well as those eight initial donations, the Town Foundation will provide significant funds to The Huddersfield Mission and Batley Care & Drop In once they are able to restart their operations following COVID-19.
Any organisation working in the specified areas that wishes to apply for funding should contact Lisa Bottomley, whose details are at the bottom of this article, in the first instance.
On the confirmation of the initial beneficiaries, Town Foundation Fundraising Executive Lisa Bottomley said:
"We are delighted to be able to announce the first round of beneficiaries from this year's Big Sleep Out.
"The event is always one of the biggest on our calendar with so much planning and thought put into it, so to see so many people turn up and such a substantial amount of money raised was a wonderful feeling."
Town Foundation CEO Siobhan Atkinson added:
"It's great to once again support a range of homelessness focused organisations across Kirklees. This year we have been able to support more projects than ever before, and we are proud to play a small part in helping them grow.
"The Town Foundation remains committed to tackling the issue head on and with many charities being unable to fundraise this year, we are aiming for an even bigger and better BSO 4 in March 2021!"
After three successful years, we intend to hold Big Sleep Out 4 in March 2021 at the John Smith's Stadium. Keep an eye on htafcfoundation.com and our social media channels for more information in due course!
If you would like to find out more about the distribution of Big Sleep Out Funds or any of the Town Foundation's Fundraising initiatives, please contact Lisa Bottomley on lisa.bottomley@htafcfoundation.com or 07741671596.