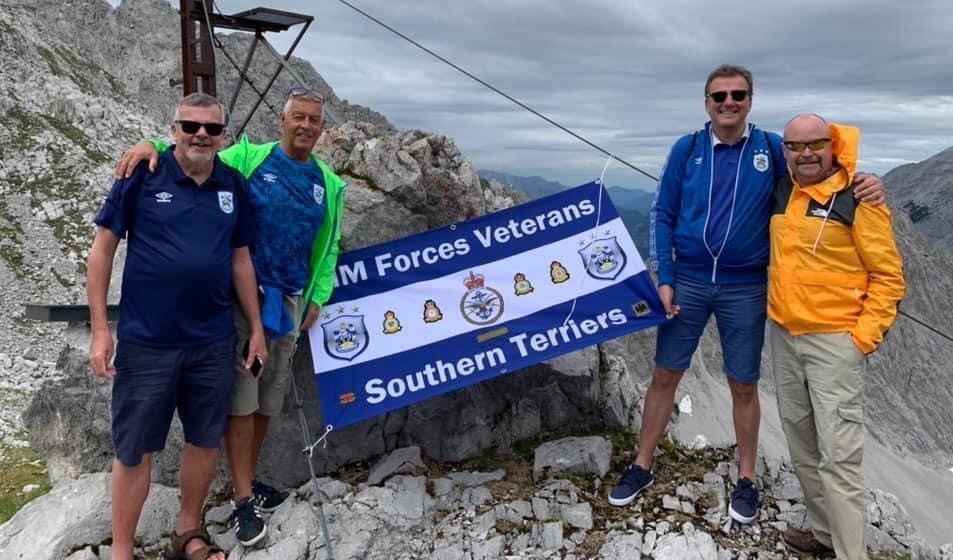 02 Oct

SOUTHERN TERRIERS' TOWN FOUNDATION FUNDRAISING CAMPAIGN PASSES £13,000!

After roughly eight months of fundraising, the Southern Terriers have now raised more than £13,000 in donations to the Huddersfield Town Foundation!

The Huddersfield Town supporters group embarked on the challenge in February 2020 with the aim of raising £10,000 but have now comfortably surpassed that mark.

Given that their mission began shortly before the start of the COVID-19 pandemic, the group has continually had to find imaginative ways to raise funds without being able to come together personally.

Examples include Nathan Hosker's Brave the shave – a perfect lockdown haircut, Glenys Furness' giving up of sweets and chocolates for Lent and John Ellam's 'Lose the Tyre' weight loss challenge.

Member Paul Billington also took on the Chiltern 50-kilometre challenge and group co-leader Bob Farrell slept outside for three consecutive nights in his own version of the Foundation's Big Sleep Out event.

The group have now decided to take a well-earned break to recharge their batteries but have informed us they will be back with more exciting initiatives in the near future.

Their Just Giving page is still open for donations and can be accessed by clicking here.

On the Southern Terriers' efforts, Town Foundation Fundraising Executive Lisa Bottomley commented:

"On behalf of the Foundation, I cannot emphasise enough just how grateful we are to the Southern Terriers for their work.

"To raise such as substantial amount of money in this short period of time is a great achievement, and one which will benefit the lives of hundreds of people across Kirklees.

"The campaign really does emphasise the importance of community at Huddersfield Town, and we look forward to supporting the Southern Terriers in their ventures going forwards."

The Town Foundation's fundraising calendar has been hampered by COVID-19 this year, with several key events having to be postponed.

If you would like to make a donation you can do so by clicking here or via our Text Donate option, details of which can be found on the image at the end of this article.

All donations received are used in the funding of our projects across Kirklees and into Calderdale. If you would like to find out more, please contact Lisa Bottomley on lisa.bottomley@htafcfoundation.com or 07741 671 596.