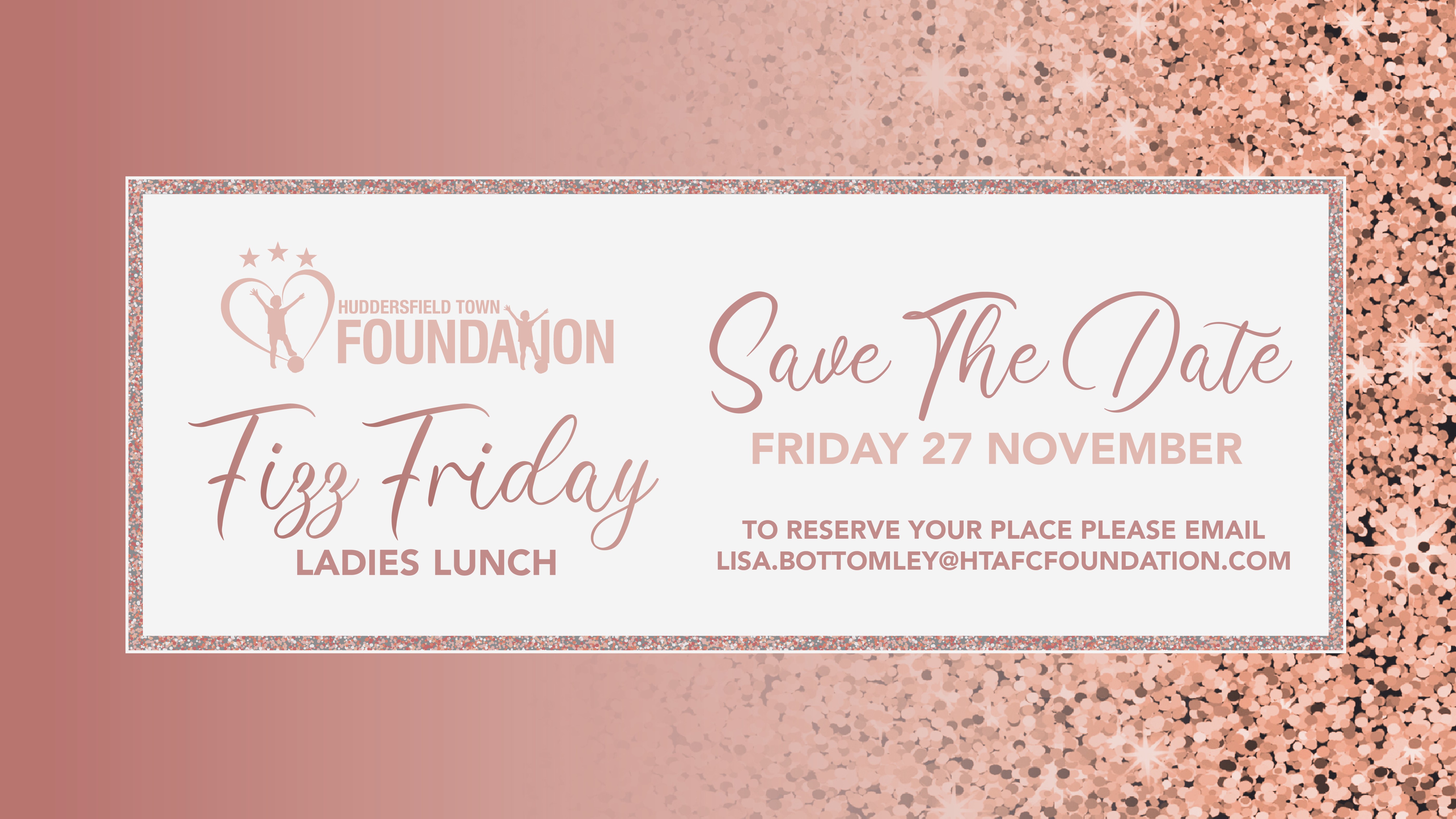 12 Oct

NOVEMBER'S LADIES LUNCH EVENT AT THE MANOR HOUSE POSTPONED

Due to the current Government advice, the Huddersfield Town Foundation has taken the difficult but appropriate decision to postpone next month's Ladies Lunch at the Manor House Lindley.

The event has grown in popularity year on year since it was first hosted, with over 130 guests attending last year's instalment.

It was hoped that we would be able to welcome groups to the venue on Friday 27 November 2020, but it is now clear that this will not be possible.

Also known as Fizz Friday, the event gives guests the chance to come together and learn more about the Foundation's work in Kirklees and Calderdale.

Music, games and a delicious meal are accompanied by words from Town Foundation participants and staff, enabling guests to see the impact of the charity's work first-hand.

A key part of the event is also the raffle and live auction, with more than £7,000 raised last year to maintain the Foundation's provision.

The Town Foundation will endeavour to resume the hosting of its traditional Fundraising events as soon as it is safe to do so. Fizz Friday will be back in November 2021!

In the absence of the Ladies Lunch and other key fundraising events this year, such as Huddersfield Town's End of Season Auction and the Foundation Ball, we ask that you donate in an alternative manner should you be able to do so.

Our Just Giving page is always open to donations of any size and can be accessed via the following link – https://www.justgiving.com/huddersfieldtownfoundation.

Supporters also have the option of using the Text Donate service, which allows you to give £1, £3, £5 or £10 in a few clicks of your mobile phone. Full details of this service can be found on the image at the bottom of this article.

We would like to thank everybody that has donated since the start of the pandemic for their continued support – it really does make a difference to the lives of people across the region.

If you would like more information on the  Town Foundation's Fundraising efforts, please contact Fundraising Executive Lisa Bottomley on lisa.bottomley@htafcfoundation.com or 07741 671 596 in the first instance.