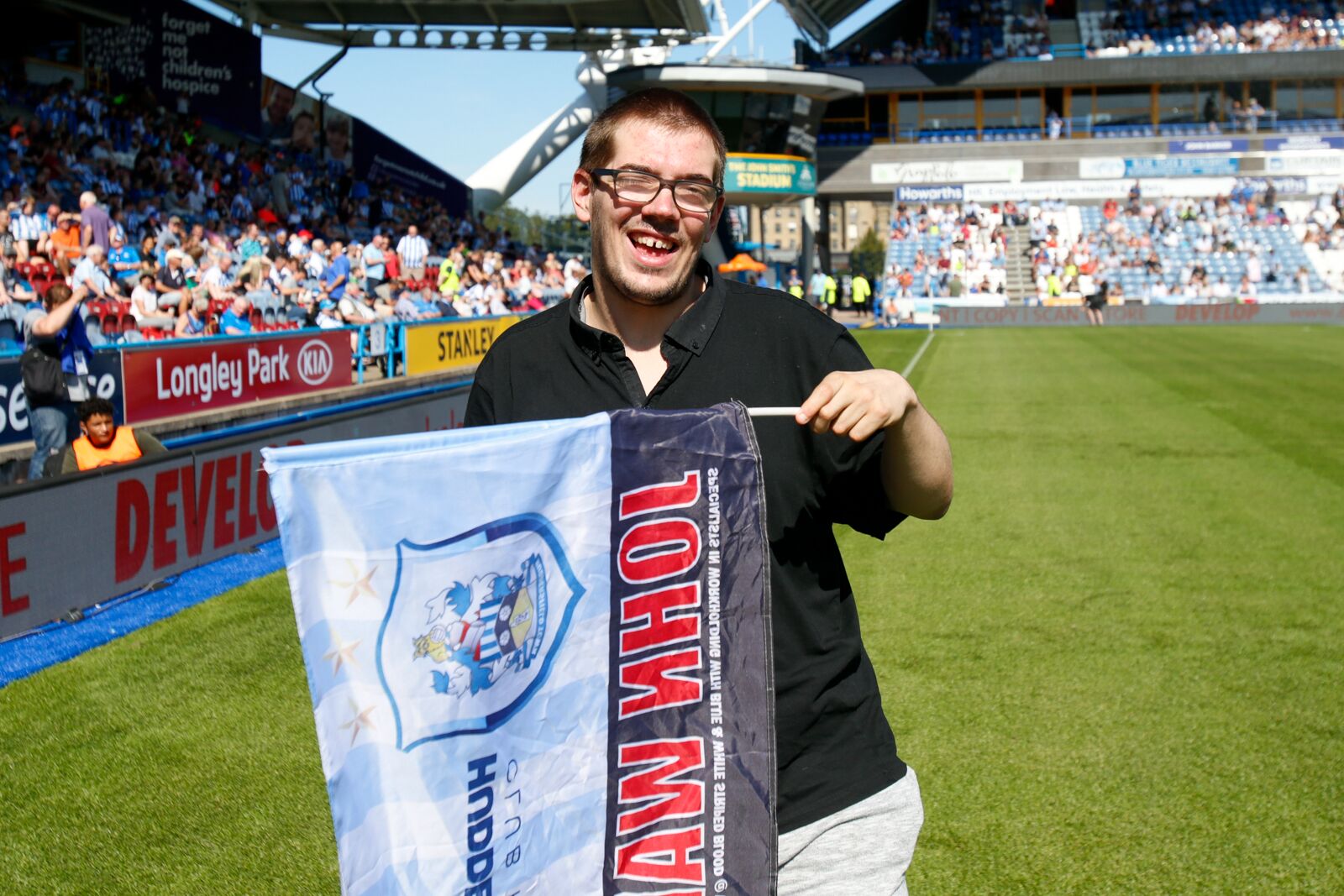 14 Oct

REGULAR TOWN FOUNDATION VOLUNTEER AWARDED FOR HIS WORK LOCALLY

Tom O'Neill will be a familiar face to many who regularly attend Huddersfield Town Foundation events and sessions. 

The 25-year-old has taken part in and supported a number of Foundation programmes over the years, as well as featuring in last year's 'Terrier in Me' video. 

His volunteering also extends to his local football club, Shelley Community FC, where he was awarded the Volunteer of the Year Award!

Tom's Town Foundation journey started with the 12-week EmployAbility programme, which was run in partnership with Disability Sport Yorkshire and Shelley FC. 

Its aim was to provide free training and development for 16-25-year olds with disabilities in Kirklees, including practical sessions to teach skills that would be beneficial in a football club environment. 




With the increased social development and skills gained, there was also a pathway for participants to progress onto volunteering with the Town Foundation, and that's exactly what Tom did. 

He has since taken part in and delivered Central Stars Premier League Kicks sessions, which include a mixture of football games, drills and tournaments. 

Tom has also completed his FA Level 1 coaching qualification, taken part in NCS and volunteered with local foodbanks and at Foundation school holiday camps. 

On his work with the Town Foundation, Tom commented: 

"The thing that I enjoy most about working with the Foundation is meeting new people and working with the staff. 

"I particularly like working on the foodbank bins on home match days, which I am now able to do on my own."

The 'Terrier in Me' video, in which Tom explains exactly how the Town Foundation has supported him, was launched last year. 

The video gives a fantastic overview of the true impact of the Huddersfield Town Foundation's work with people across Kirklees. 

You can watch the full clip on Huddersfield Town's YouTube channel, #HTTV, by clicking the embedded window at the bottom of this article.