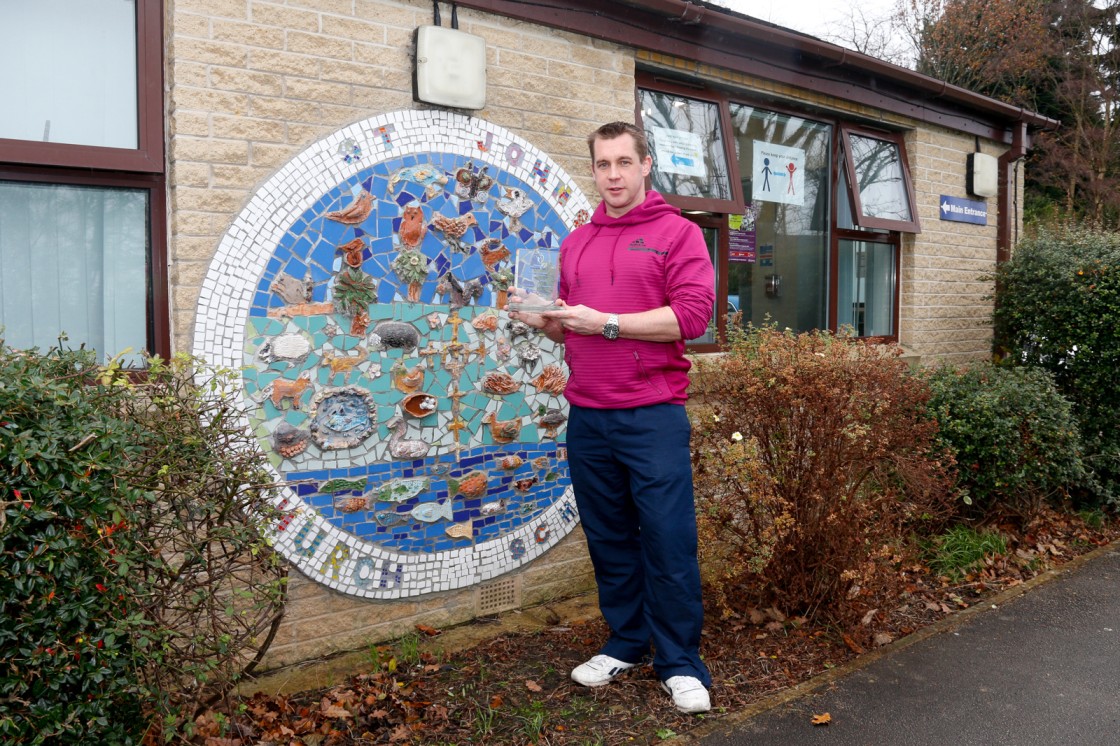 23 Nov

ST JOHN'S J&I SCHOOL AWARED FOR PREMIER LEAGUE PRIMARY STARS PARTICIPATION

The Huddersfield Town Foundation recently presented St John's Junior & Infant School with an award for its facilitation of the Premier League Primary Stars programme!

This week the Premier League Charitable Fund is celebrating its 10-year anniversary, with Club Community Organisations encouraged to recognise the impact of its partner schools and organisations.

St Johns are one of the Town Foundation's longer-standing partner schools, having originally formed a partnership in 2018.

Based in Golcar, Huddersfield, the Church of England school enjoys regular sessions delivered by our Primary Stars team.

These cover a range of subjects including Physical Education, Maths and English, with Town Foundation staff on hand to provide support and intervention where needed.

As an example, during October 2020 students were treated to mango, passionfruit, papaya and other Caribbean fruits to mark Black History Month.

Since the start of our partnership, St John's have also supported the Foundation in the hosting of staff recruitment days, piloted a new writing initiative known as Topic Heroes and participated in several tournaments.

When receiving the award Paul Dinning, Year 6 Teacher and Leader of PE at St John's, commented:

"We were delighted to hear that we were to receive an award from the Town Foundation. We have worked alongside their coaches for many years and our children have benefitted in all sorts of ways from their involvement.

This has included excellent PE coaching, encouraging children to be more active and take part in competitive sport; curriculum support, inspiring and motivating children to work harder in the classroom; work on nutrition and healthy eating and the opportunity to be part of a BBC Super-movers programme."

Town Foundation Primary Stars Manager Ruby Marlow added:

"The award presented to St John's J&I School is just a small token of our appreciation for all of their support over the years.

It's always a pleasure to attend visit their school and work their students, and we look forward to continuing the partnership for the foreseeable future."

The Town Foundation is now recruiting Primary and Junior schools to join its Premier League Primary Stars programme from January 2021 onwards.

Our online brochure details what we are able to provide, the qualifications Town Foundation staff possess and full pricing details. To access this, please click here.

If you require any further information, please email either of our Primary Stars Managers: ruby.marlow@htafcfoundation.com or daniel.taylor@htafcfoundation.com.