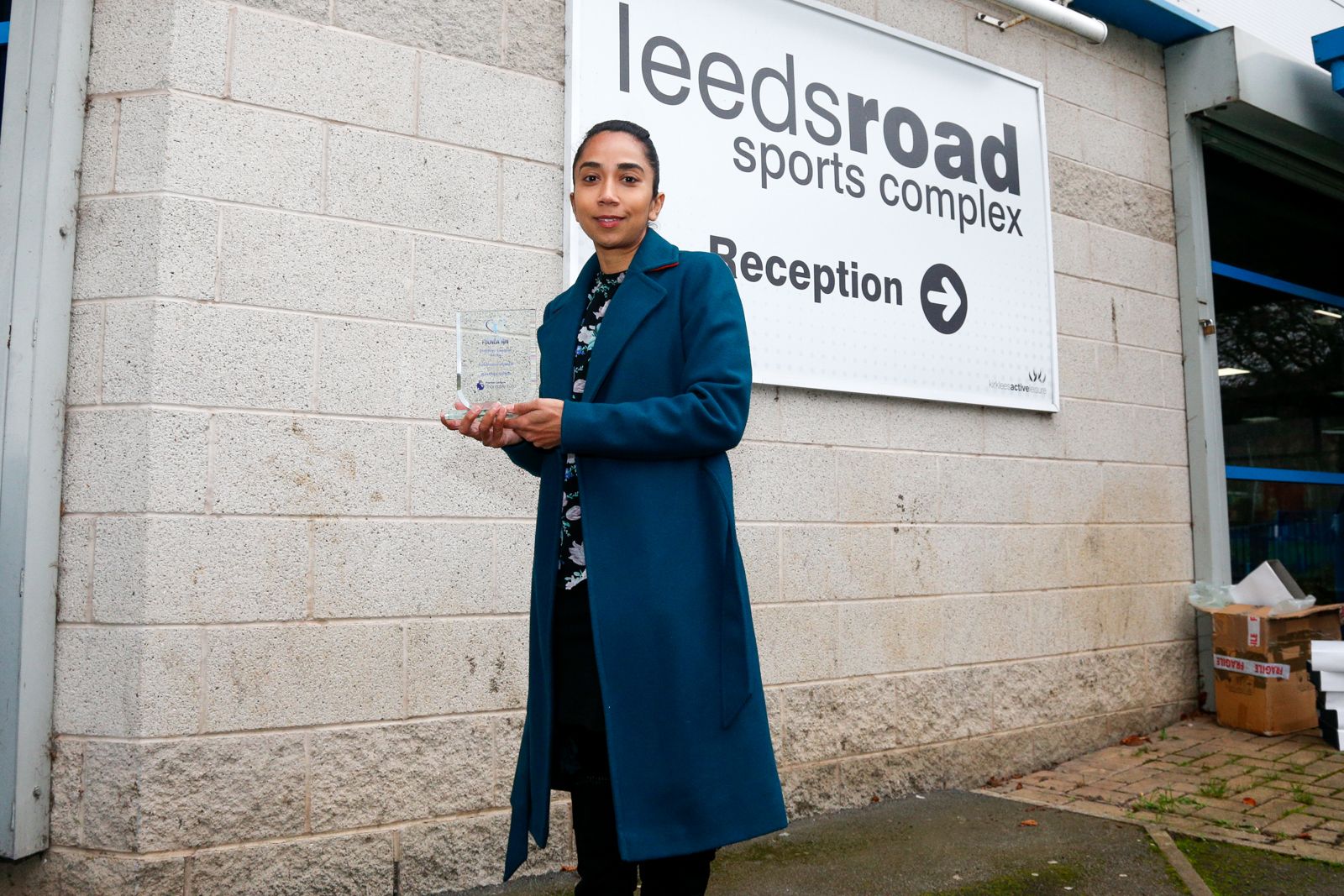 24 Nov

RASHIDA SALLOO WINS PREMIER LEAGUE KICKS FACILITATOR AWARD

Rashida Salloo, the director of community-based organisation Ready Steady Active, is the winner of the Huddersfield Town Foundation's Premier League Kicks Facilitator award!

This week is the Premier League Charitable Fund's 10 Year Anniversary, giving us the perfect chance to acknowledge the work of Rashida and other partners and participants across our Premier League funded programmes.

The Town Foundation delivers Premier League Kicks sessions to young people between the ages of 8 and 18.

The programme provides diversionary activities for young people including the opportunities to take part in physical activities, social action and educational workshops.

Based in North Kirklees, Ready Steady Active are a sports, health and physical activity organisation that aim to get more people active and enjoying sport. Rashida has been pivotal in supporting South Asian and Muslim Females to get more physically active.

Together, Ready Steady Active and the Town Foundation deliver weekly Sunday morning football sessions for young females in North Kirklees.

The sessions are open for females of all abilities, backgrounds, faiths, and beliefs to learn new skills, make new friends and get more active. The facility has privacy curtains which enable players to participate fully without fear of prejudice or compromise to their faith.

On Rashida and Ready Steady Active's support Katie Suttron, Head of Education & Community Activity at the Town Foundation, said:

"Not only is Rashida a true advocate for Equality, Diversity and Inclusion, she also has a passion for sport and physical activity that rubs off on others around her.

She encourages and supports reluctant participants to give sport a chance and our programme would not be a success without her."

Rashida added:

"I would like to say a big thank you to the Huddersfield Town Foundation for recognising my work in opening up football to women and girls from diverse backgrounds.

It's an honour to receive this award but this programme would not have been as successful without the important and mutually valued partnership Ready Steady Active has with the Foundation, in which we have worked collectively to make an impact in the community.

It is a great example of the success that can be achieved when we bring diverse skills, knowledge and experience together and work collaboratively to make a difference."

You can find out more about Ready Steady Active by visiting their Facebook and Twitter pages.

If you would like to find more about the Town Foundation's work on female inclusion within football, please contact Gareth Davies on gareth.davies@htafcfoundation.com.