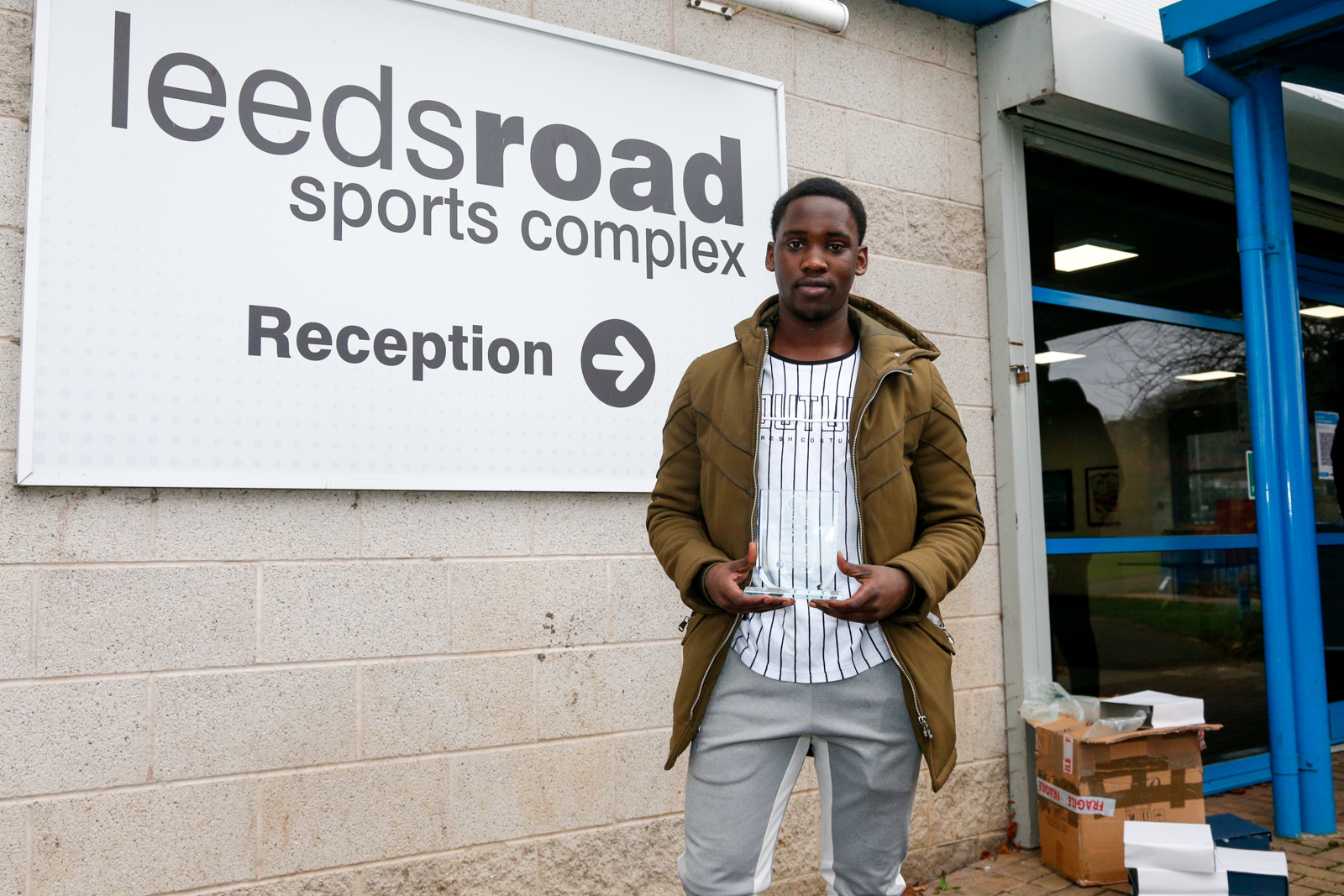 25 Nov

ASAAD SERWADDA CLAIMS PREMIER LEAGUE CHARITABLE FUND PL KICKS AWARD

The Huddersfield Town Foundation is proud to recognise Asaad Serwadda for his participation in its Premier League Kicks programme!

So far this week, the Foundation has awarded Primary Stars facilitator St John's Junior School and PL Kicks facilitator Rashida Salloo.

Now is the turn of Asaad, who has displayed fantastic commitment to the programme and done his best to give back to others in a similar position to himself.

Premier League Kicks is a national programme delivered locally by the Town Foundation, designed to inspire young people to achieve their potential and improve their wellbeing.

At the sessions, which often involve playing sport in addition to a workshop on an important issue, Asaad has become a leader and role model to other participants.

Having helped integrate a number of his friends and family into the programme, the 17-year-old can often be heard motivating and inspiring his peers.

That last quality also came to fruition in October 2020, when Asaad joined a number of local guests on the Foundation's online Black History Month webinars.

Asaad spoke openly about his experiences growing up in Kirklees and what he thinks needs to happen going forwards.

That experience is an example of the extracurricular activity and opportunities for personal development PL Kicks gives young people.

On receiving the award, Asaad said:

"I truly appreciate the Town Foundation Kicks team acknowledging my commitment to not only football, but also the community I live in.

I hope to continue having a positive impact on the people around me and will work hard to achieve more accomplishments in the future."

Isaac Keighley, PL Kicks Targeted Manager at the Town Foundation, added:

"Asaad is a great character of the Premier League Kicks session. He always has a smile on his face and comes with a brilliant attitude.

He is a true role model for everyone at Kicks and hopefully the recognition of this award will help him realise this and that he has great potential!"

Should you wish to watch back highlights of the Black History Month Webinars, featuring Asaad, Huddersfield Town's Rarmani Edmonds-Green, Michael Lawrence of the Huddersfield Giants and other influential guests, please click here.

Any school wishing to refer a student to our PL Kicks programme should contact Isaac Keighley on Isaac.keighley@htafcfoundation.com in the first instance.