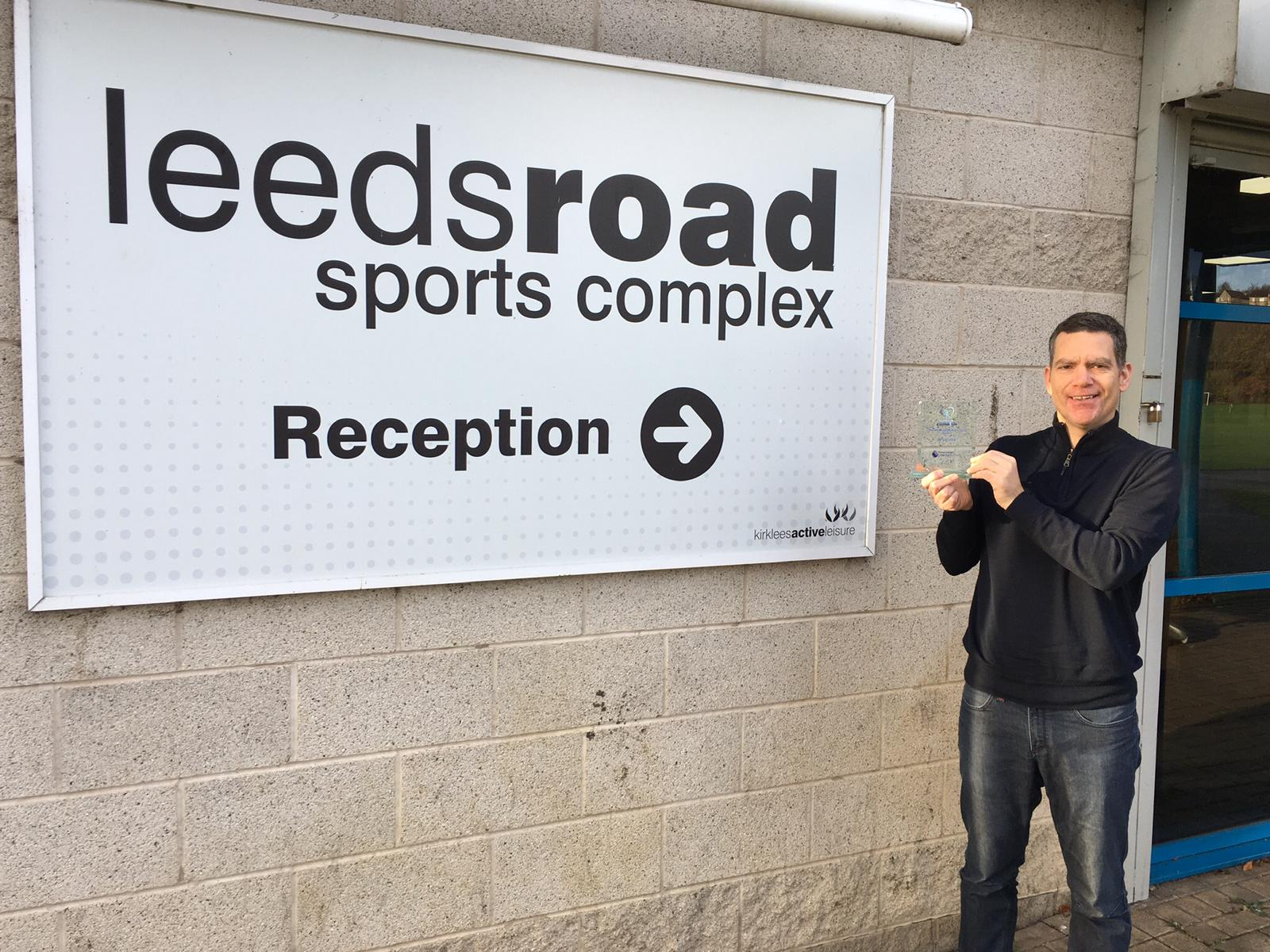 27 Nov

PLCF 'TRANSFORMATIONAL JOURNEY' PRIZE AWARDED TO MARK WISBEY

Mental Health Football participant Mark Wisbey was recently awarded for his commitment as part of the Premier League Charitable Fund's 10 Year Anniversary celebrations!

Mark has played a key role in the development of the programme and has duly been given the Transformational Journey Award.

After sessions had previously folded, Mark was influential in meeting with the Town Foundation to identify the need for a team to be set up.

Once the wheels were in motion he also provided support in promoting the sessions, which before the Government-imposed restrictions would take place weekly at Leeds Road Sports Complex with roughly 100 people signed up.

In the last month the sessions have been taking place virtually, ensuring that the group are still able to keep in touch with each other.

His role is not just organisational – Mark will always be found getting stuck in on the pitch and encouraging his peers, making him a real leader of the group.

Our Mental Health Football sessions are both fun and informal, aimed at encouraging participants to interact with new people and develop social skills.

The programme also benefits participants' physical health, given that people with mental health problems are significantly more likely to be obese or develop other health problems.

Upon receiving the award Mark commented:

"I was absolutely thrilled to have received the award from the Town Foundation, it was a complete surprise to me. I, like many people, find playing football to be of huge benefit to increasing my mental health & wellbeing, but these sessions don't magic themselves out of fresh air!

Without all the hard work, time and effort from the Foundation and its coaches these sessions wouldn't exist, so from me it's also a thank you to the Foundation. I feel very honoured."

Town Foundation Health Manager Richard Martinson added:

"Mark is wholly deserving of this award, given the passion for the Mental Health Football programme he has displayed.

Whether it be transporting other participants, helping spread word of the programme or just turning up and playing, he has been vital in ensuring its success over the years.

I'd like to take this chance to thank Mark for all of his help, and I look forward to continuing the partnership going forwards!"

If you would like to find out more about the Town Foundation's Health initiatives, please contact Richard Martinson via email: richard.martinson@htafcfoundation.com.