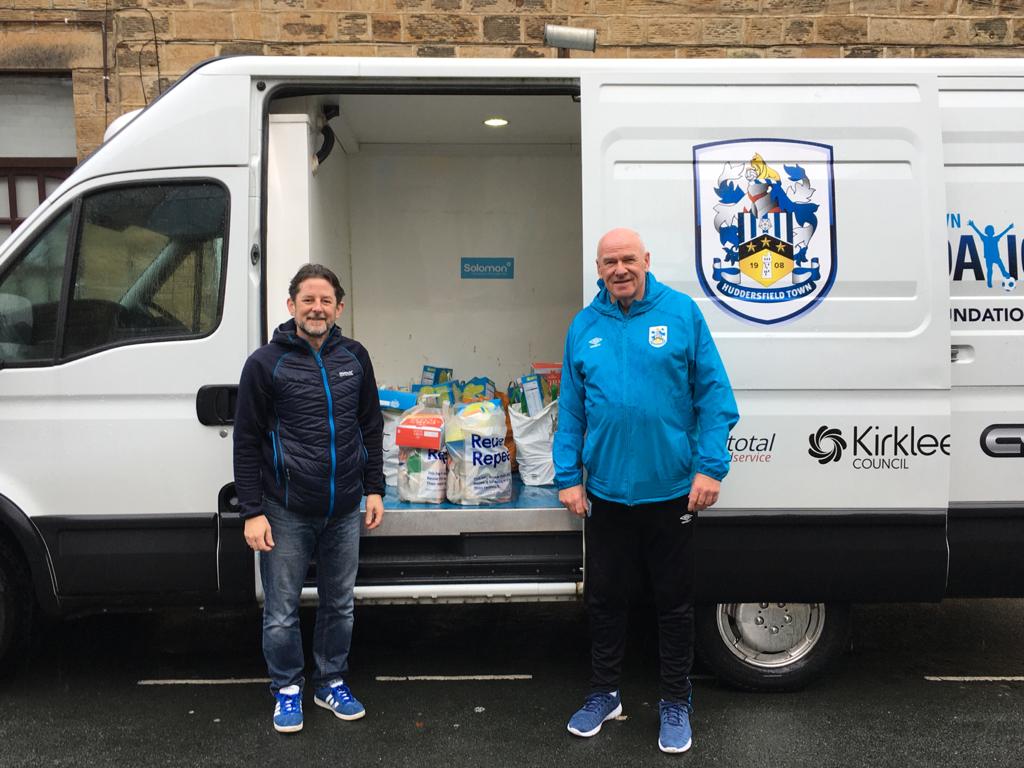 04 Dec

FOUNDATION AND SALVATION ARMY TEAM UP TO DELIVER FOOD PARCELS TO LOCAL SCHOOL

The Huddersfield Town Foundation recently supported the Salvation Army in delivering food parcels to families in need at a local primary school!

24 parcels, each containing a range of essential food items, were delivered to Orchard Primary Academy in Dewsbury.

Staff at the school have identified families most in need and have made the parcels available for collection ahead of the Christmas break.

The Salvation Army, who have centres in Batley, Brighouse, Heckmondwike, Huddersfield and Mirfield, launched the initiative as a way to support local people in what has been a particularly challenging year.

It comes in lieu of their usual Christmas day drop-in centres for people at risk of isolation, which unfortunately cannot take place due to COVID-19 guidelines.

In the run up to Christmas, the Town Foundation will be working with more of its Breakfast Club schools to make further deliveries to those most in need.

On the initiative Matthew Carbutt, Principal at Orchard Primary Academy, commented:

'We really appreciate the support from both the Huddersfield Town Foundation and the Salvation Army.

It is vital that we support out community during these difficult times and the food parcels will make a big difference to some of our families, particularly at this time of year.'

Aidan Grills, local volunteer at the Salvation Army added:

"The partnership with the Huddersfield Town Foundation will help us reach many people in need across Kirklees that we simply wouldn't have been able to do without working together".

To find out more about the Salvation Army's work visit their website – https://www.salvationarmy.org.uk/.

If you have a similar community project that you think the Town Foundation could provide assistance with, please get in touch via enquiries@htafcfoundation.com in the first instance.