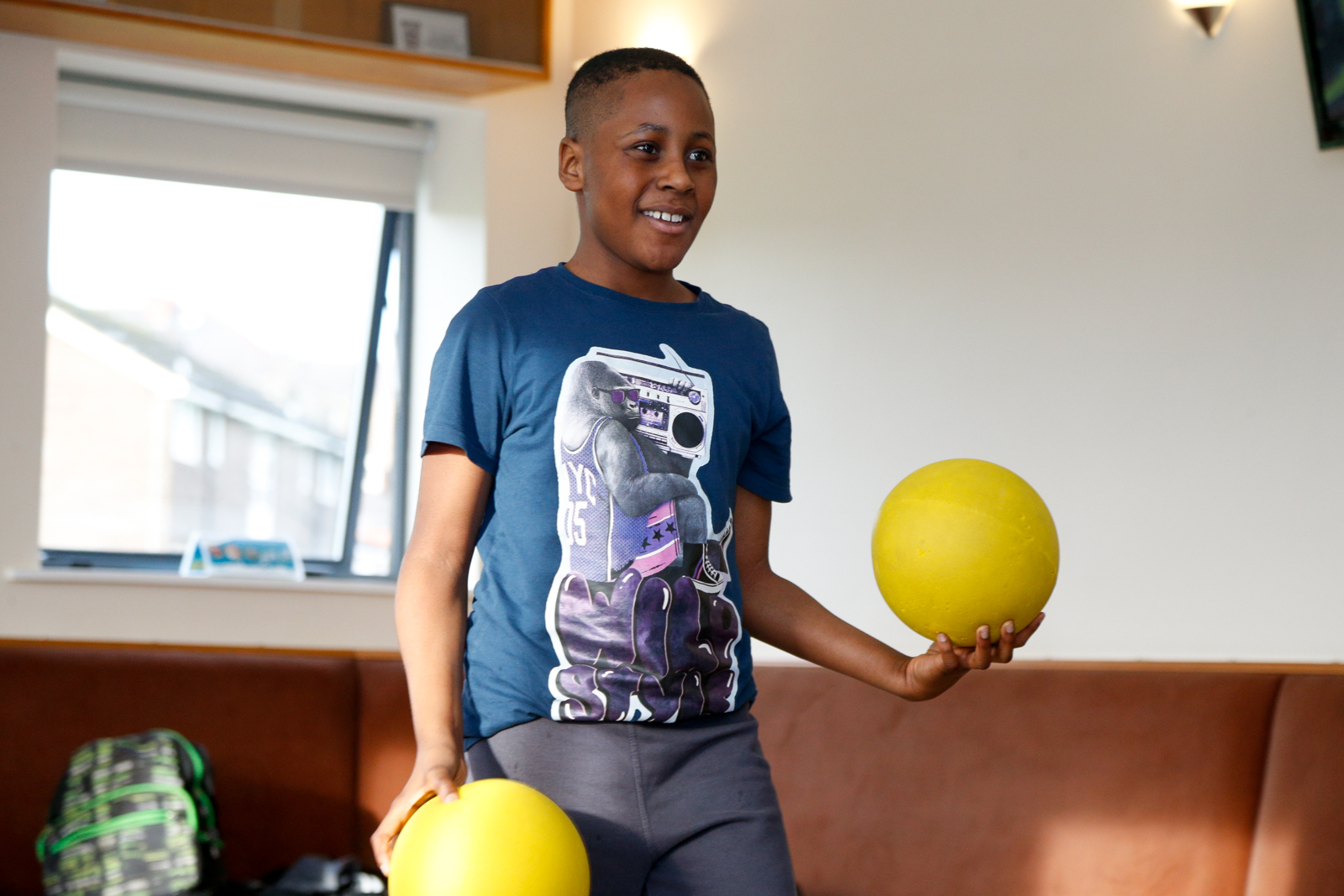 23 Dec

DECEMBER MULTI-SPORT CAMP SUPPORTED BY KIRKLEES COUNCIL A SUCCESS!

This week has seen the Huddersfield Town Foundation run a Multi-Sport camp for 5-12-year olds at the DRAM Sports and Community Centre!

Kirklees Council supported the camp, funding 50% of the places and allocating them to local school children.

Their input gave children who would not usually be able to attend such provision the chance to get active ahead of Christmas, as well as supporting those families whose parents are key workers.

Youngsters also had the chance to speak to Huddersfield Town Head Coach Carlos Corberán, who joined the camp virtually to discuss his life in football.

In addition, each child received four Christmas presents, including a hat and scarf set and Terry and Tilly the Terrier teddies donated by Huddersfield Town.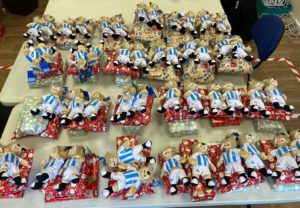 The other present was supplied by the Salvation Army, who kindly donated a range of toys to be distributed to our participants ahead of Christmas.
Taking place on Monday 21 December and Tuesday 22 December, the camp exposed the children to a range of sports and activities.
This included dodgeball, football, which included using a speed gun to test how powerful they can kick the ball against a target, and other games and challenges.
Carlos Corberán joined the camp via Zoom to round off the camp on the Tuesday, with topics covered including his career and how he has found life at Town so far.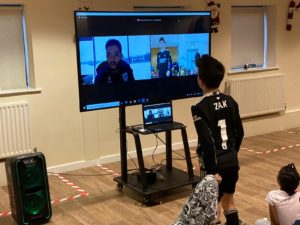 On the success of the camp Katie Suttron, Head of Education & Community Activity at the Town Foundation said:
"We've really enjoyed delivering to the children ahead of Christmas. There have been a lot of smiley, happy faces which is always a positive!
"Our thanks must go to the DRAM centre for allowing us to use their facility, to Kirklees Council for funding extra places and to every parent who booked their child's place.
"I'd like to wish everybody a Merry Christmas and look forward to seeing everybody back at our sessions in the New Year!"
Cllr Viv Kendrick, Kirklees Cabinet member for Children, said:
"We are proud of our partnership with the Huddersfield Town Foundation and the difference we make together in supporting Kirklees families. The council's funding for this latest sports camp will help even more children to stay active.
We are always keen for children and young people to have access to healthy activities which help them to have fun and enjoy the best start in life."
For more information on the Town Foundation's sport provision in Kirklees and Calderdale, please contact Katie Suttron on katie.suttron@htafcfoundation.com or 07947 564 331.