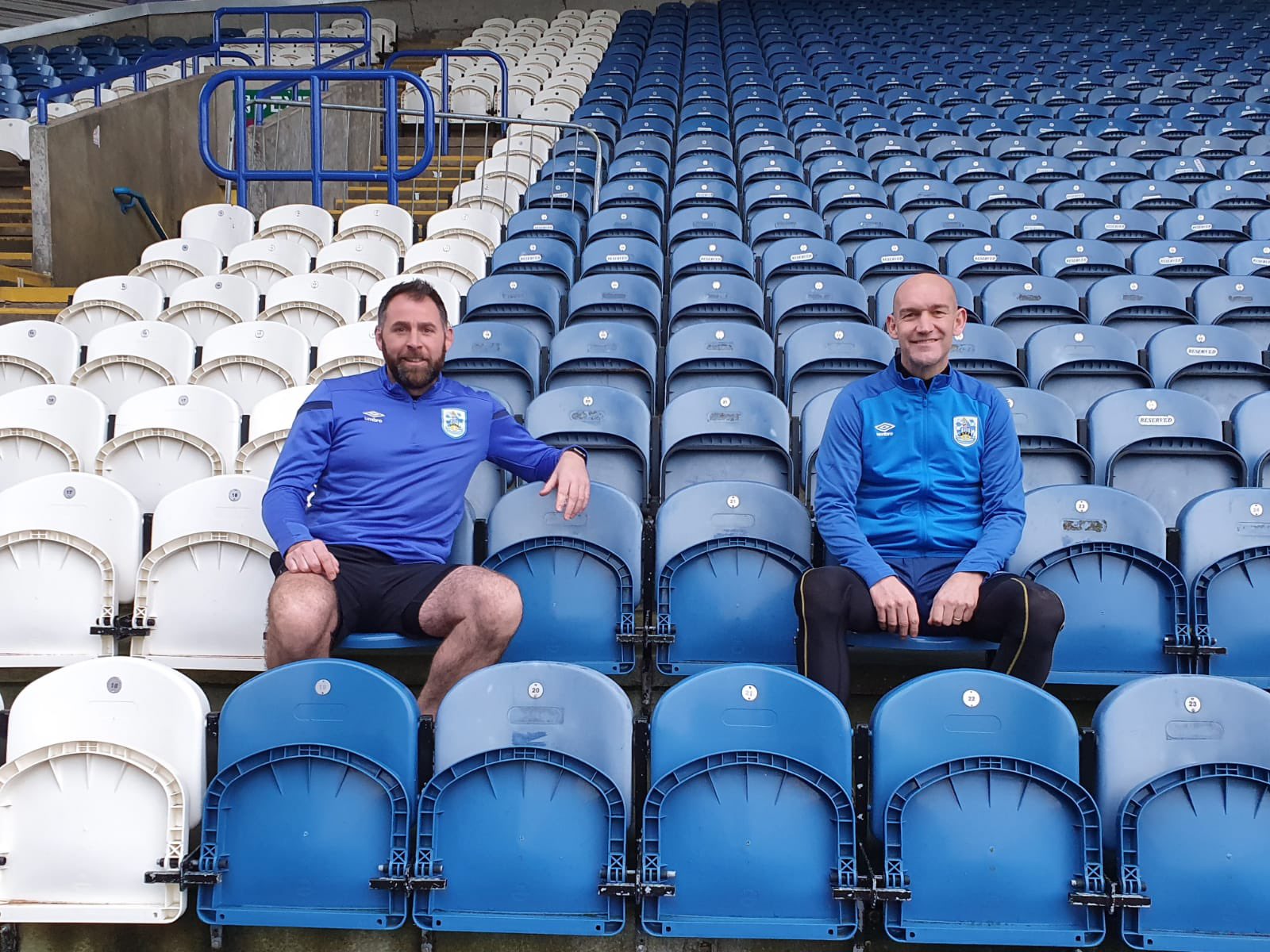 02 Feb

WEAR BLUE DAY: A THANK YOU FROM THE TOWN FOUNDATION

Last Friday the Huddersfield Town Foundation successfully hosted its annual #WearBlue day fundraising event which has so far raised £1505!

Hundreds of people flooded social media with the hashtag and their images in support of the day, which aimed to raise money to support the Foundation's project across Kirklees.

The day kicked off with a live PE session with Foundation Coach Steve Smith in which more than 100 children and adults took part, the session was filled with fun, movement and activities including using a rolled-up pair of socks as a football!

Huddersfield Town Club Partner Thornhill Dental Surgery hosted a number of activities throughout the day including a blue themed Huddersfield Town quiz. The day also saw lots of the Foundation's school partners getting involved by baking blue buns, decorating classrooms and taking part in a non-uniform day for key worker children that were in school.

The biggest challenge of the day went to Club Ambassador Andy Booth and Ex-Player Matt Glennon who took on the challenge to sit on as many blue seats at the John Smith's stadium as they could in just one extremely cold day! With your encouragement and support they sat in just over 10,000.

With all that in mind, everybody at the Town Foundation would like to thank everybody that shared their support on social media, made a donation or took part in the PE session.

We must also give a special thank you to Boothy and Matt for agreeing to take on the challenge and persevering throughout the day.

On the success of the day Lisa Bottomley, Fundraising Executive at the Town Foundation, said:

"Given that we were unable to do as much as we would normally do on Wear Blue day, we were delighted with the support the event received.

To see so many people engaging with the Town Foundation online was a great boost and from speaking to Boothy, I know it encouraged him to keep going when times got tough!

The money raised will give a fantastic boost to our unrestricted funding pot, meaning it can be used for a number of our programmes – including the Breakfast Club scheme."

You can still make a donation in support of the Town Foundation via the following link – https://justgiving.com/campaign/ChallengeBoothy.

Alternatively, our Text Donate service is a quick and easy way of donating all year round. You can find the numbers on the graphic at the bottom of this article.

For more information on the Town Foundation's Fundraising initiatives, please contact Lisa Bottomley on lisa.bottomley@htafcfoundation.com or 07741 671596.