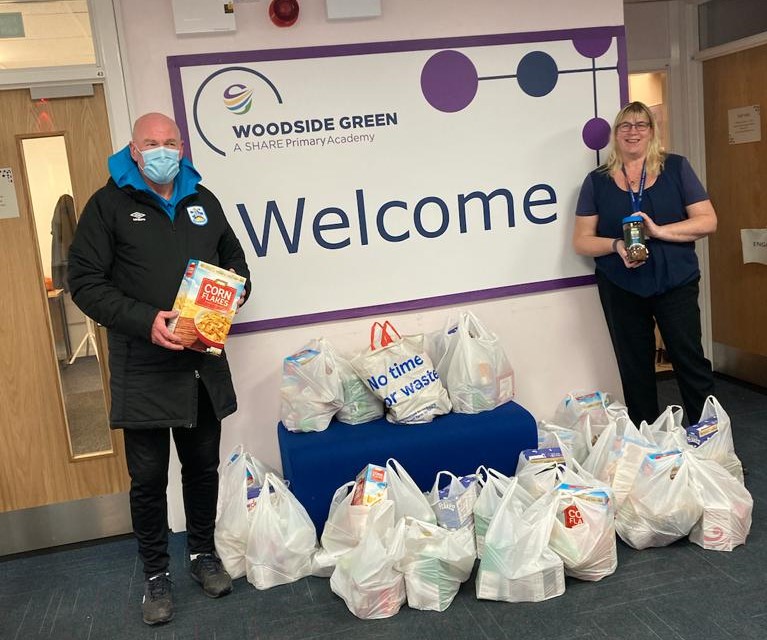 17 Feb

ONE COMMUNITY FOUNDATION AND DCMS SUPPORT FOUNDATION'S BREAKFAST CLUB SCHEME

The Huddersfield Town Foundation is delighted to have received just over £8,000 in funding from the One Community Foundation, in partnership with the Department for Digital, Culture, Media and Sport!

Coming from their Coronavirus Response fund, the money will be used to support the running of the Town Foundation's Breakfast Club programme and help the families of children that attend breakfast clubs.

Since its launch in 2012, the Breakfast Club initiative has gone from strength to strength with 41 local schools now signed up.

The COVID-19 pandemic has changed the way we operate but we continue to supply every club that remains open, ensuring that children still in school have a good start to their day.

One Community's funding will help the Town Foundation continue to supply Breakfast Club items such as bread, cereal, fruit pots and juice to the schools that are able to open.

Since the start of the pandemic the number of children attending Breakfast Clubs in schools has risen, with parents and guardians' household income dropping due to being placed on furlough or losing their jobs.

In addition to #HTFBreakfastClub, we have also been able to support 75 families over a five-week period by delivering them a food parcel.

On the funding received Lisa Bottomley, Fundraising Executive at the Town Foundation commented:

"I would like to thank the One Community Foundation and DCMS for the funding that they have kindly awarded to the Foundation. We're very proud of the Breakfast Club scheme and it's always nice when an external organisation recognises its importance as well.

"We will continue to do anything within our power to alleviate the strain facing families at this difficult time, with Breakfast Club playing a key role in that."

Emma Woods-Bolger, CEO of the One Community Foundation added:

"Since March 2020 One Community has been taking a local approach to the national crisis, and our Coronavirus fund has now supported hundreds of charitable organisations working on the front line in Kirklees.

"The Town Foundation is undertaking vital work and we are honoured to be supporting them with this grant."

If you would like any further information on how the Town Foundation uses money received, please contact Lisa Bottomley on lisa.bottomley@htafcfoundation.com or 07741 671596 in the first instance.