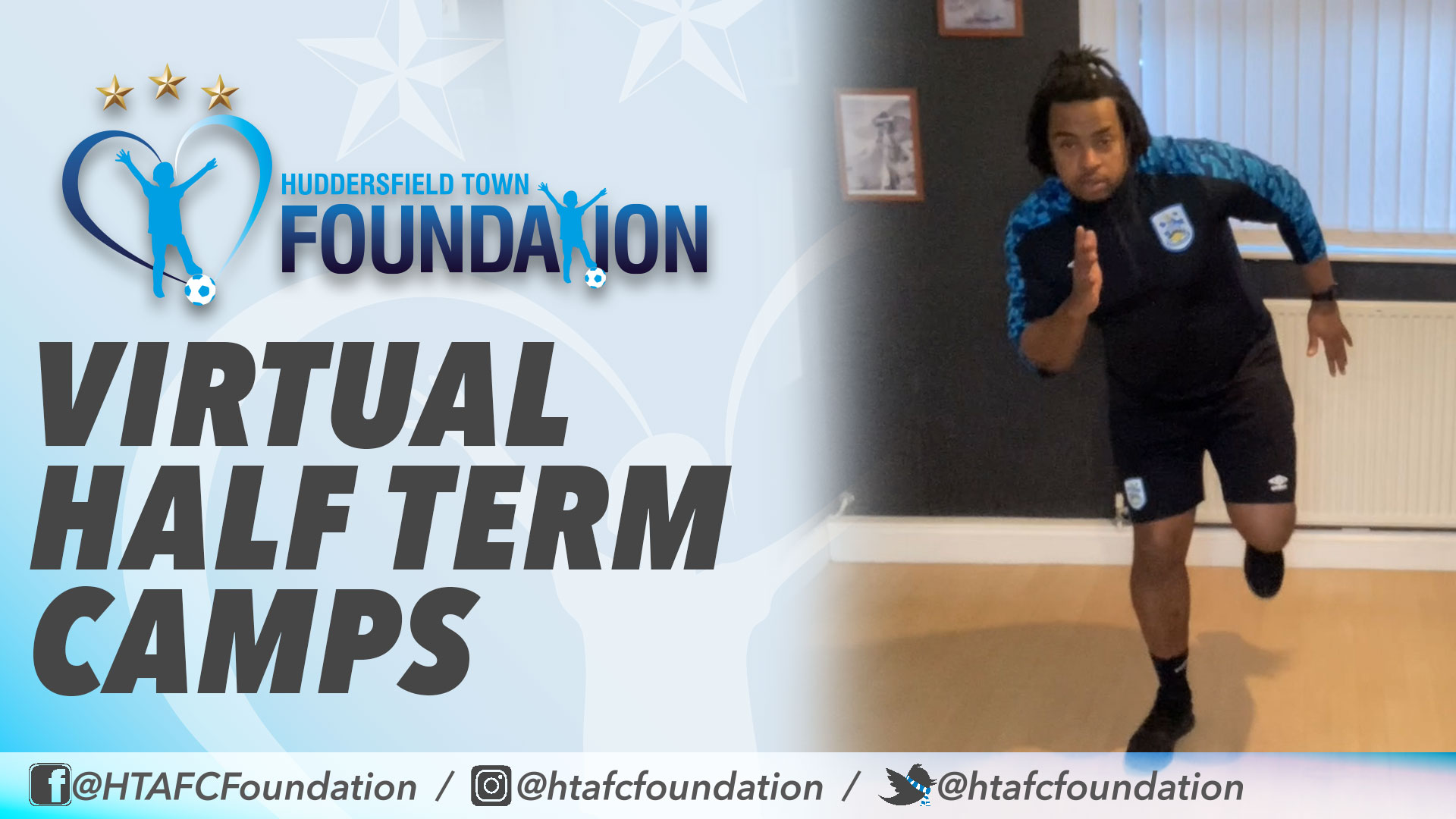 19 Feb

SUCCESSFUL HALF TERM ACTIVITY CAMP WITH KIRKLEES COUNCIL COMES TO AN END

Throughout February half term the Huddersfield Town Foundation has successfully engaged more than 300 local children with live sessions and home resources!

The virtual camps, which were run in partnership with Kirklees Council, are the Foundation's latest commitment to ensuring children remain active and continue to learn at home.

Different timetables were devised for primary and secondary school children, with each session targeted at developing specific skills.

The week started with a half-hour live PE session, which was replicated every day throughout the week with a different focus, such as fitness or catching.

Other activities for 5-11-year olds included a healthy lunch club, a bake-along with staff demonstrating how to make rice crispy cakes, dance, arts & crafts and a quiz.

Examples of the secondary school aged sessions include Martial Arts with Kane Academy, Boxing with Training Cave, Netball Fitness, and introduction to NCS and LGBTQ+ activity sessions, to name a few.

182 children were signed up to take part in zoom sessions, with a further 148 physical packs delivered to partner schools.

It's been great to have received plenty of positive feedback from parents and children, and we've also really enjoyed seeing your photos, so thank you to everybody that has taken part.

The Town Foundation works with schools across Kirklees and Calderdale throughout the year, providing resources, extra support, workshops and more.

Our team deliver the nationally recognised Premier League Primary Stars programme to primary schools, while our Steps to Success programme caters for secondary school needs.

Both programmes can be tailored to meet your school's needs, so if you would like any further information on how the Town Foundation can work with your school, please contact Head of Education and Community Activity Katie Suttron on katie.suttron@htafcfoundation.com.

We also continue to deliver our Premier League Kicks programme virtually, with sessions targeted at a range of age groups. More details can be found on the graphic below.