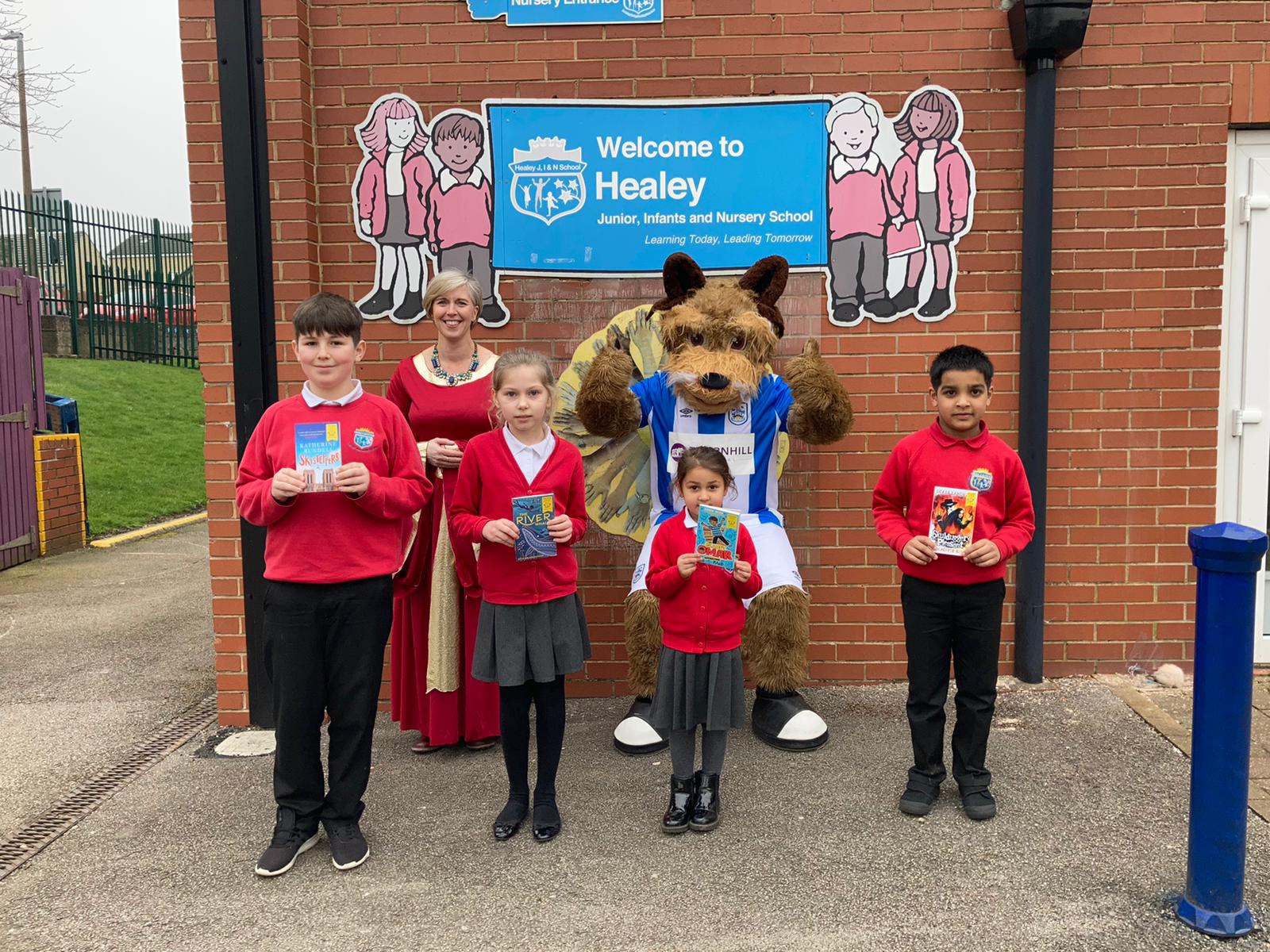 04 Mar

FREE BOOKS DELIVERED TO LOCAL SCHOOLS TO MARK WORLD BOOK DAY!

The Huddersfield Town Foundation is proud to have partnered with the Premier League Charitable Fund and National Literacy Trust to deliver 400 free, brand new books to local schools!

To mark World Book Day on Thursday 4 March, six of the Town Foundation's partner schools have each received a range of titles including Football School: 20 Fantastic Football Stories by Alex Bellos and Ben Lyttleton.

Staff will use the books as part of their teaching and distribute them to families to encourage reading at home where possible.

Huddersfield Town Head Coach Carlos Corberán also recorded a video message for the students, explaining the importance of reading and how he uses it in his day-to-day life.
🗣️ On #WorldBookDay, @htafc Head Coach Carlos Corberán explains how he uses his reading skills day-to-day. #htafc | @PLCommunities | @Literacy_Trust pic.twitter.com/aA20EyBhN9

— Huddersfield Town Foundation (@htafcfoundation) March 4, 2021
The partnership has enabled almost 25,000 free books to be distributed to schools across England and Wales via 74 professional football club community organisations, all of which run the Premier League Primary Stars education programme.
Upon receiving the books Michala Uttley, Head of School at Christ Church CE Academy said:
"During this challenging period of time in lockdown, it has been more difficult for our children to access the same range of books that they can whilst in school.
"Our children have online reading books through our remote learning package but it's not the same as holding a real book in your hand. With that in mind, our thanks go to the Town Foundation for their continued support."
Jim Sells, Sport and Literacy Programme Manager at the National Literacy Trust added:
"World Book Day promotes reading for pleasure to improve all children's life chances, and we are so pleased to support the charity behind the initiative.
"We know that children who have books at home do better in school, so we are delighted to be able to distribute such an incredible number of books to schools across the country with the help of the community organisations. I'd also like to thank our partners at Walker Books and the Morrison's Foundation for making this possible."
The Town Foundation can support your school with the tailored delivery of the Premier League Primary Stars programme, with our staff team able to deliver targeted interventions, take a teaching assistant role and/or provide resources where needed.
If your school would be interested in signing up for upcoming Summer and/or Autumn Terms, please contact either of our Primary Stars managers to find out more:
ruby.marlow@htafcfoundation.com or daniel.taylor@htafcfoundation.com.