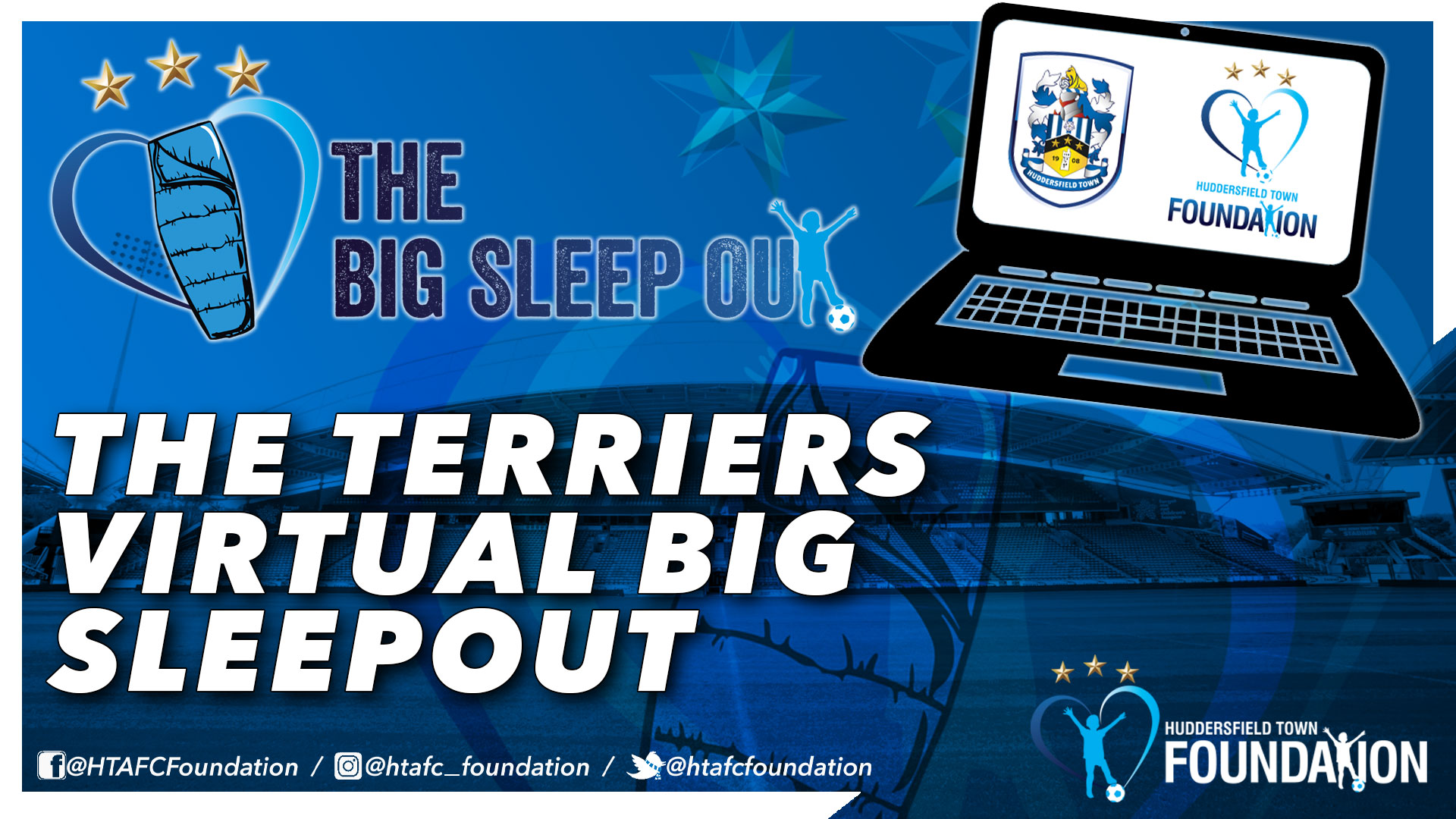 06 Mar

BIG SLEEP OUT TO INCLUDE LIVE SHOW WITH A RANGE OF SPECIAL GUESTS!

The Huddersfield Town Foundation's Virtual Big Sleep Out Event on Friday 12 March will include a live show for supporters to watch and engage with!

With restrictions preventing the event from taking place in the traditional manner at the John Smith's Stadium, supporters are encouraged to sleep out in their own gardens.

The show, which will be broadcast live from Canalside, will feature interviews with a range of people including Town Chairman Phil Hodgkinson, Foundation Chief Executive Siobhan Atkinson and previous Big Sleep Out beneficiaries.

In addition, supporters will be able to take part in a quiz hosted by Town Ambassador Andy Booth, hear from Head Coach Carlos Corberán ahead of the first-team's visit to QPR and watch first team players battle it out in a 'Me vs Him' challenge!

The Big Sleep Out is designed as a fundraising event, with more than £120,000 raised for local organisations tackling homelessness over the past three years.

This year half of the money raised will be distributed to those fantastic local charities, with the other half contributing to the running of the Foundation's Breakfast Club programme.

Over the past 12 months the majority of charities have been hit hard due to being unable to host fundraising events, and the Town Foundation will continue to work in collaboration with others to ensure that the needs of the community are met.

The show will begin at 7pm and finish at 8.30pm and will be broadcast live on the club's YouTube channel, #HTTV, as well as Facebook and Twitter.

Supporters are then encouraged to 'sleep out' in their garden or any other suitable outdoor space and engage with the Town Foundation's Social Media channels.

If you do plan to sleep out, we please ask that you register your details here, so that we can send you a pack filled with resources for the night!

Anybody wishing to make a donation ahead of the event can use the following text donate numbers:

To donate £1, text SLEEP to 70201
To donate £3, text SLEEP to 70331
To donate £5, text SLEEP to 70970
To donate £10, text SLEEP to 70191

Alternatively, contributions can be made via the dedicated Virgin Money Giving page. Any donation you can make will be greatly appreciated by us all.

Should you be unable to watch the event live, you will be able to watch it back on YouTube shortly afterwards.

If you would like any further information, please contact Town Foundation Fundraising Executive Lisa Bottomley on lisa.bottomley@htafcfoundation.com or 07741 671 596 in the first instance.