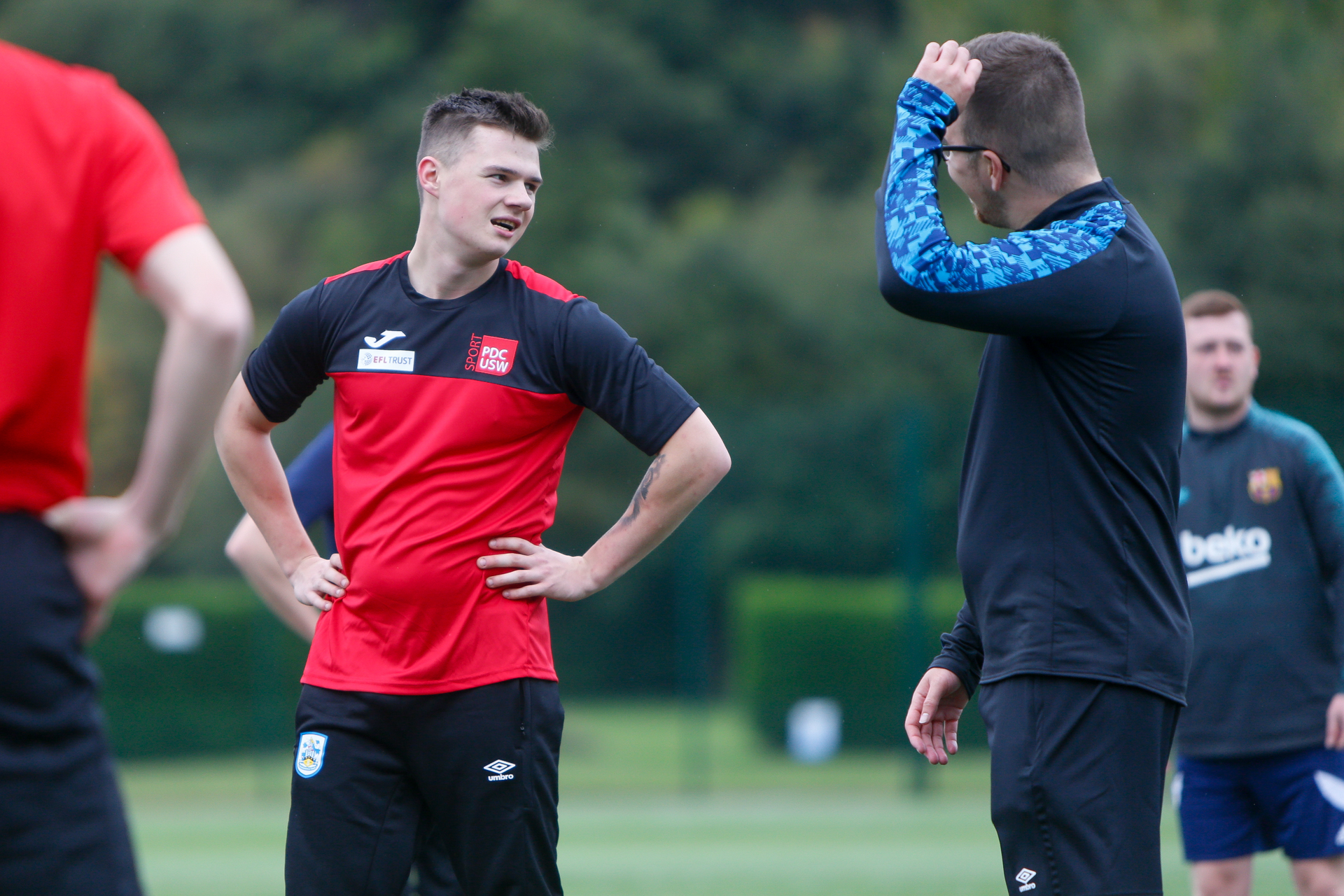 10 May

CLUB AND FOUNDATION PROUD TO SUPPORT MENTAL HEALTH AWARENESS WEEK

Monday 10 May 2021 is the start of Mental Health Awareness Week, an initiative Huddersfield Town and the Town Foundation are proud to support.

One in four of us experiences a mental health problem each year and many more have struggled with the added impact of the COVID-19 pandemic.

As part of the EFL'S 'On Your Side' partnership with Mind, people of all ages and abilities are encouraged to do a 'Mile for Mind' to help raise awareness of mental health and donate much-needed funds to support Mind.

Individuals taking part can do their 'Mile for Mind' however they wish, be it walking, skipping, jumping, or hopping in parks and open public spaces to home gardens and housing estates.

Throughout the week of 10-16 May, the Town Foundation will also be highlighting its work on Mental Health on its social media channels and website.

One of the Foundation's key initiatives is Mental Health Football, a programme that sees weekly sessions take place every Thursday at Leeds Road Sports Complex.

Participants come from a range of backgrounds, with some being referred by local health agencies and others finding the programme themselves and attending sessions.

The football is played in a relaxed environment, with an added focus on social interaction and building new support networks.

Another session the Foundation runs is its Walking Group in partnership with Mencap Kirklees, which meets weekly at Greenhead Park.

Foundation staff join Mencap staff and service users in walking around the park and conversing, with exercise proven to have significant benefit on Mental Health.

You can keep up with the Foundation's activity on Twitter, Facebook, Instagram and LinkedIn, as well as the 'News & Events' tab on www.htafcfoundation.com.

For more information on the EFL's partnership with Mind, please CLICK HERE.

If you would like further information on any of the Town Foundation's Health initiatives, please contact NCS & Health Coordinator Evan Hall on evan.hall@htafcfoundation.com or 07741 671 599 in the first instance.