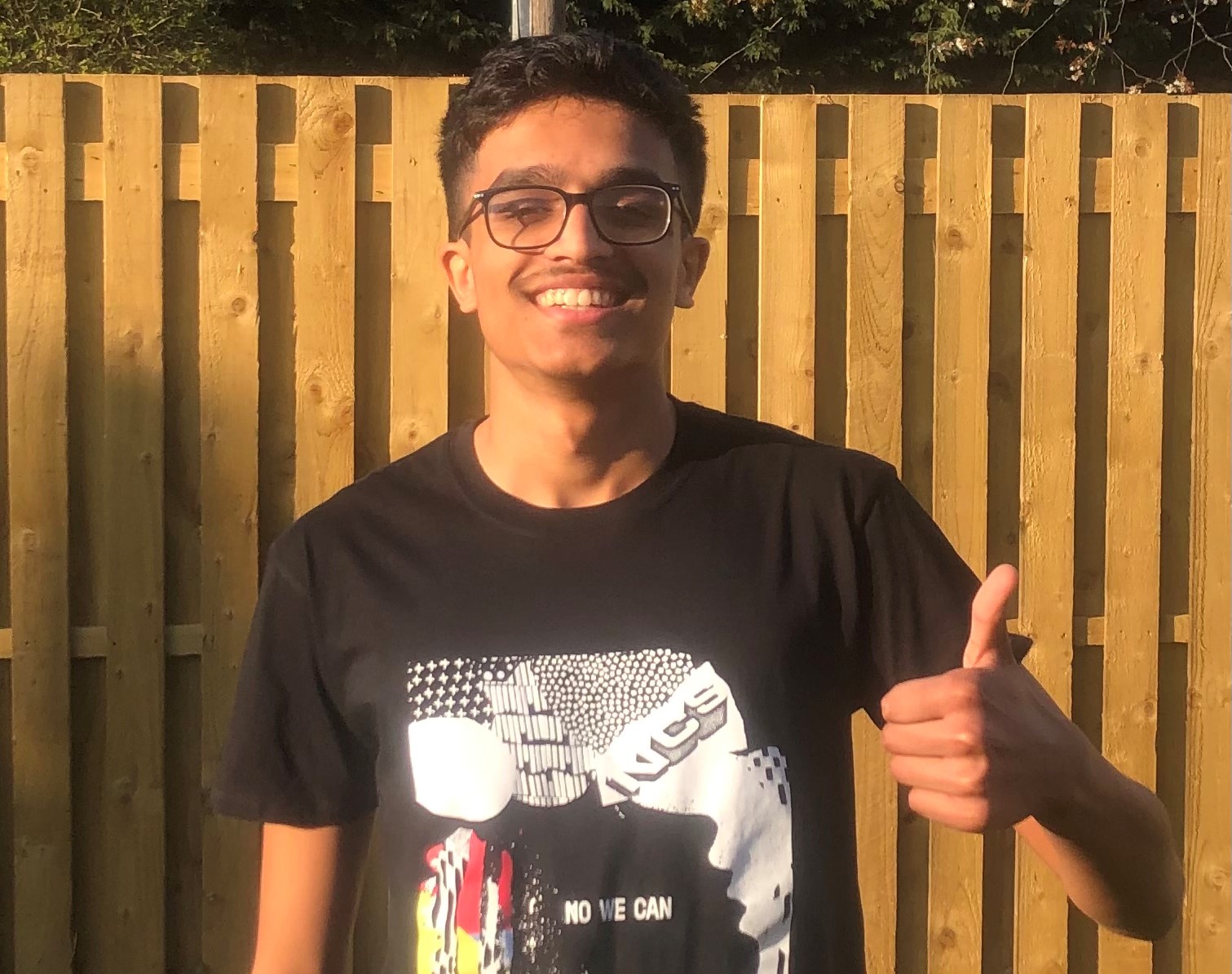 13 May

RUHAN JOINS THE NATIONAL CITIZENS SERVICE'S REGIONAL YOUTH BOARD!

The Huddersfield Town Foundation is proud to note one of its National Citizens Service (NCS) Local Action Group (LAG) members take on a regional role with their Youth Board!

Ruhan Anand has been selected for the role after being heavily involved in the Town Foundation's NCS programme, which first started in July 2019.

The Greenhead College student initially took part in the Foundation's virtual Summer 2020 NCS programme before joining the LAG later that year.

Meeting monthly, the Foundation's LAG gives young people between the ages of 16 and 18 the chance to make a real difference in their local community, in addition to influencing the way the Foundation operates going forwards.

The group's latest activity took place on 24 April, which was known as NCS Action Day. They delivered a virtual quiz and bingo session to the residents at Ashworth Grange Care Home in Dewsbury.
In the build up to the event the young people also carried out random acts of kindness, with Ruhan taking on bin duties for his neighbours and another group member, Aya, clearing litter from communal areas local to her.
During the meetings, which currently take place via Google Meets, participants have also discussed key issues such as the environment, hunger, and loneliness.
When asked why he wanted to join the Town Foundation's LAG, Ruhan said:
"I was inspired by making a positive change in the community and I wanted to learn and address some of the issues raised in my local area. Getting involved with NCS at the Huddersfield Town Foundation was a great way of connecting with younger people who have similar interests in promoting positive change in the world."
Ruhan has now joined the NCS' Regional Youth Board, where he meets with representatives of the NCS and other Club Community Organisations from across Yorkshire.
"In the future I aspire to become a doctor and NCS has helped, with key skills that this job requires, such as communication and empathy. NCS has provided me with many great experiences so far and I hope to continue attending these fun activities!"
Young people wishing to join the Local Action Group are more than welcome to do so. To register your interest, please contact Health and NCS Coordinator Evan Hall in the first instance: evan.hall@htafcfoundation.com or 07741 671 599.