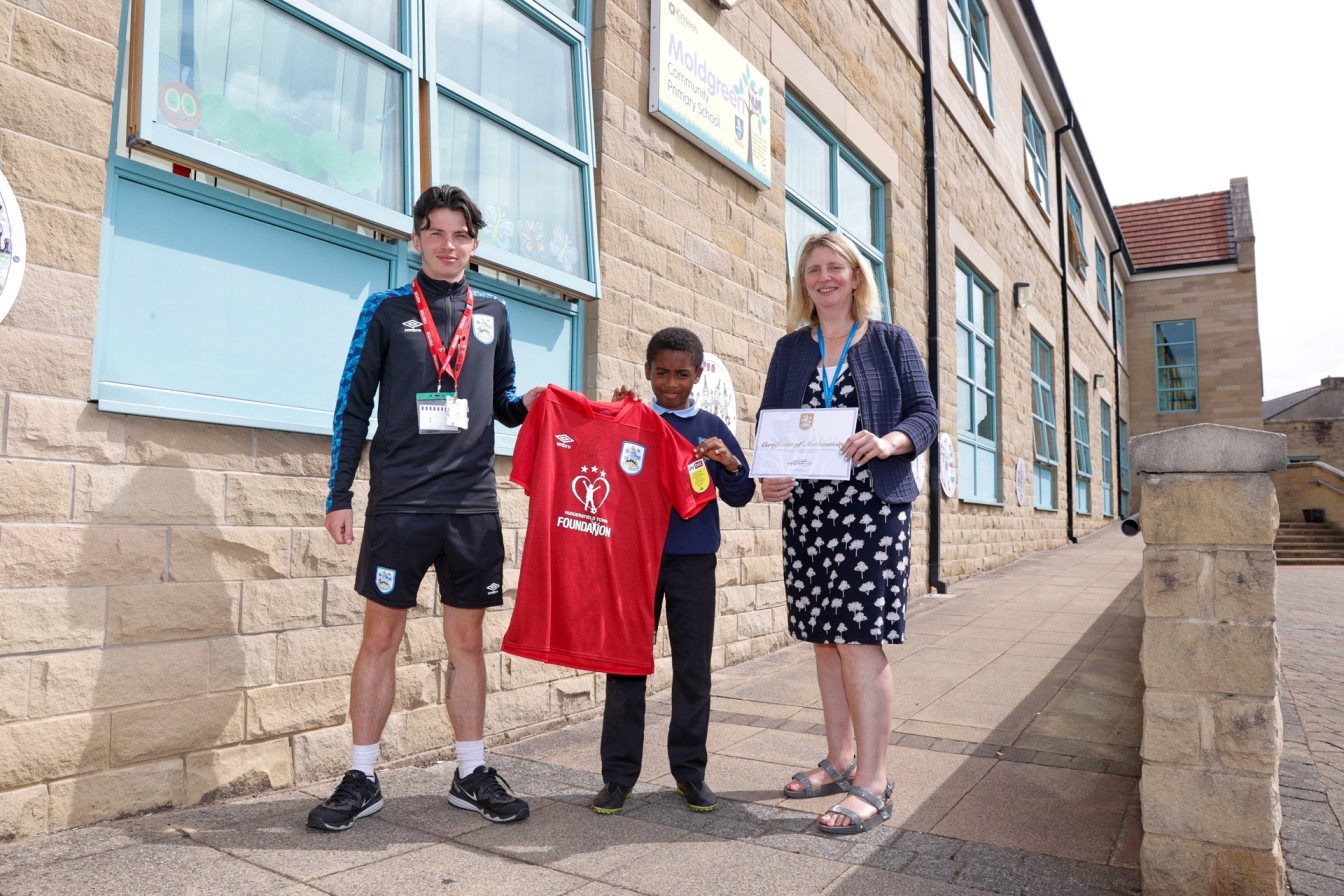 25 Jun

DAKARI'S WELLBEING WEEK CONTENT INCLUDED IN NATIONAL CALENDAR

The Huddersfield Town Foundation is proud to learn of national recognition for one of its Premier League Primary Stars (PLPS) students!

Dakari, a Year 4 student at Moldgreen Community Primary, has been commended for his work during a wellbeing week delivered by the Foundation.

As a reward, Dakari was presented with a match-worn and signed Alex Vallejo Town shirt from the 2020/21 Sky Bet Championship season!

PLPS is a national programme delivered in local primary schools by the Town Foundation, supporting teachers with the delivery of English, Maths, PE and more.

During the Spring term an offshoot of the programme was the Premier League Wellbeing Stars challenge, which encouraged children to carry out five acts of kindness for friends and family.

Dakari told how he looked after his brothers so that his Mum was able to get on with more work at home.

This entry will be included in a calendar being put together by the Premier League that will be distributed to all participating schools, along with some other exciting goodies.

On the achievement Lewis Smith, the Town Foundation coach who works in the school every week, commented:

"Dakari and his classmates took to the wellbeing challenge really well, carrying out a range of kindness acts.

It was a pleasure to see the smile on his face when he was given the shirt, and I know it has inspired him to keep improving in the classroom.

I'd like to thank the Primary Stars team for the recognition and Moldgreen Community Primary for continuing to work with us – here's to a successful future!"

If you would like further information on the Premier League Primary Stars programme and how it can benefit your school in the 2021/22 academic year, please contact PLPS Manager Ruby Marlow on ruby.marlow@htafcfoundation.com or 07741 671 073.