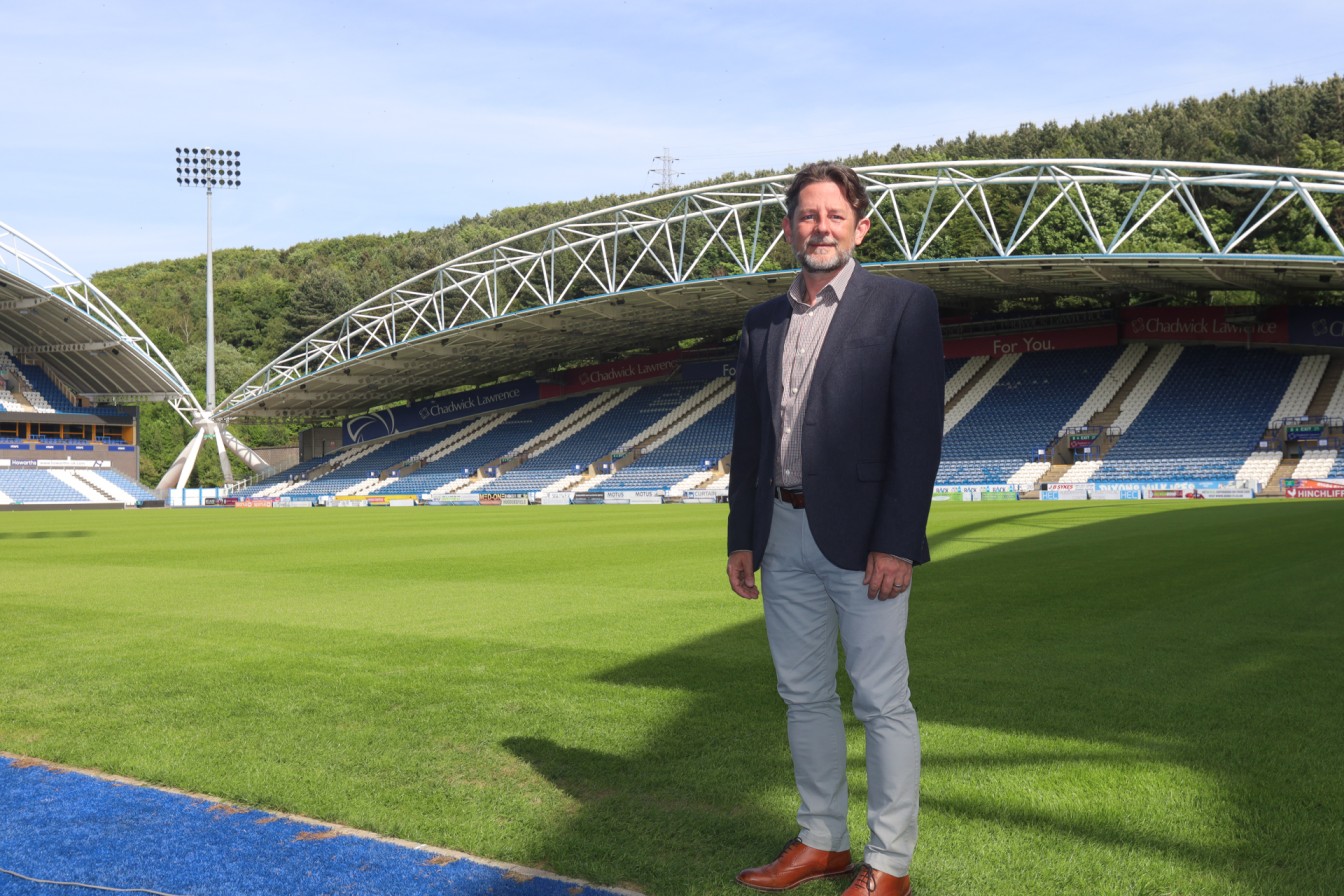 25 Jun

AIDAN GRILLS APPOINTED CHAIR OF TOWN FOUNDATION TRUSTEES

The Huddersfield Town Foundation is delighted to announce that Aidan Grills has been appointed as its Chair of Trustees.

He takes on the role from Club Operations Director Ann Hough, who will retain a place on the Foundation board going forwards.

Aidan was unanimously selected by the Board as it develops its new strategy, an important stage in the Foundation's growth. The strategy is being formed following consolation with several community partners, including Kirklees Council and Town fans.

The Chair of Trustees works closely with Chief Executive Siobhan Atkinson and the Senior Leadership team to develop the Foundation's offering.

Aidan has been the Chief Executive of Leeds University Union for the past 12 years, alongside volunteering with the Salvation Army food bank and coaching youth football in Mirfield.

He joined the Town Foundation board as an external representative in May 2020 and is also a Town season card holder.

On his appointment Aidan commented:

"Huddersfield Town has a unique place in hearts of the people of Kirklees, Calderdale and beyond. I am honoured to become Chair of the Foundation and work with our staff, the club and other trustees to fulfil a vision for social inclusion through sport and education.

"I have already visited some of our great projects which motivated me to fundraise for the 2.6 Challenge during lockdown, and have also taken part in the Big Sleep Out. I look forward to getting out and about more in the coming weeks and months!"

All at the Town Foundation would like to thank Ann Hough for her hard work and commitment to the role of Chair of Trustees.

Ann has been influential in the development of the club's charity since its launch in 2012 and will continue to be so as a Trustee.

Please find an updated list of Town Foundation trustees below:

Aidan Grills (Chair)

Ann Hough

Katie Cuerden

Louise Woollard

Mark Devlin

Martin Gonzalez

Phil Hodgkinson

Ryan Virtue

If you would like more information on the Town Foundation's work or would like to speak to a member of the team, please email enquiries@htafcfoundation.com and we will be in touch.