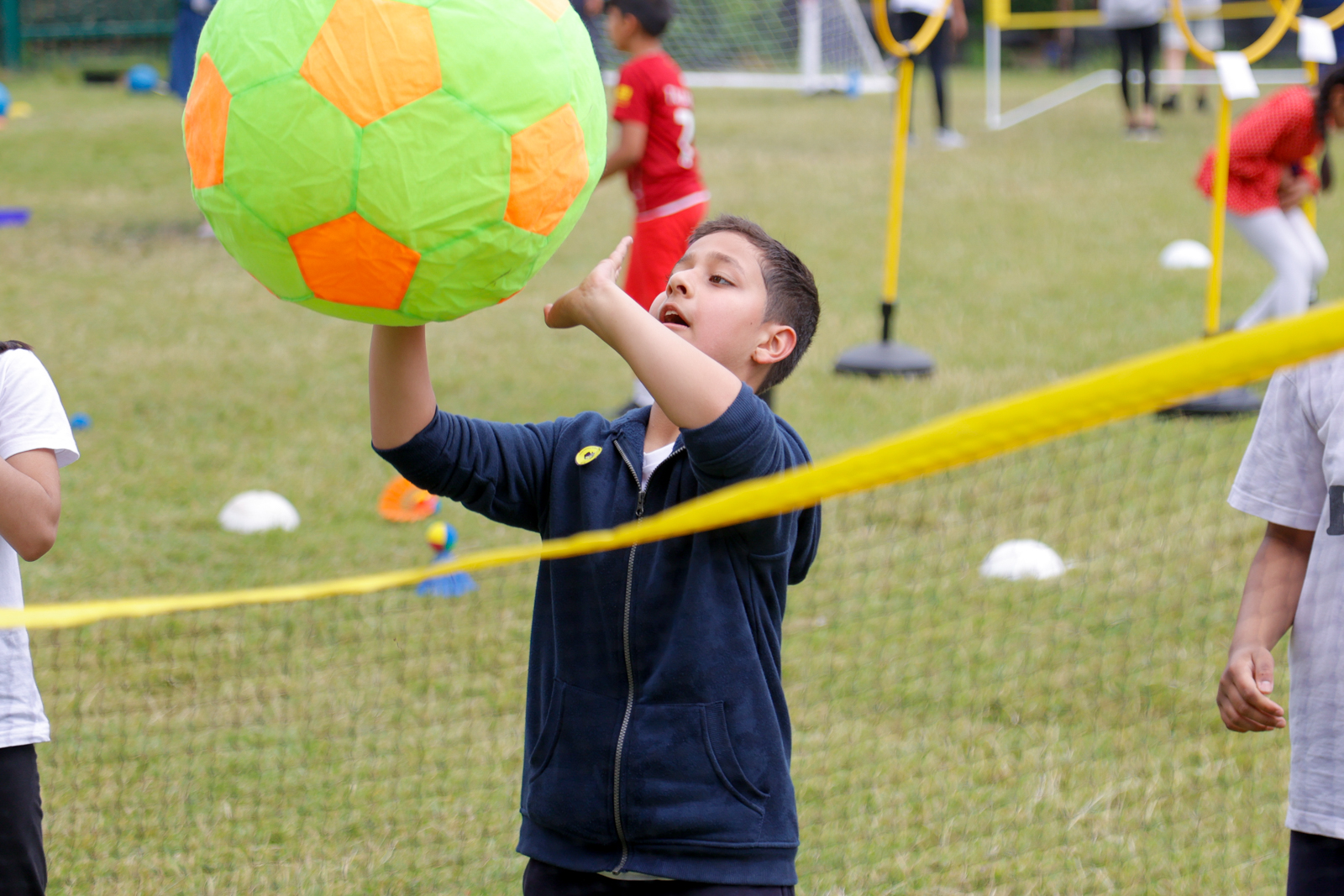 09 Jul

PRIMARY STARS PARTNER SCHOOLS BENEFIT FROM SPORTS DAY SUPPORT

The Huddersfield Town Foundation is delighted to be supporting sports days across Kirklees as part of its Premier League Primary Stars programme!

Before the end of the summer term Foundation coaches will have helped facilitate seven sports days, using their experience to deliver high quality activities.

One of those schools is Field Lane Junior, Infant and Nursery in Batley, whose students are pictured in the images below.

Across the day at Field Lane children from Years 3, 4, 5 & 6 enjoyed a range of sports including football, volleyball, skateboarding and badminton. It was a real pleasure to see plenty of smiley faces throughout.

On the impact of the Town Foundation's delivery Sarah Walton, PE Coordinator and teacher at Field Lane, commented:

"We've worked with the Town Foundation for quite a few years now and Ruby and the team have helped with so many things: from PE delivery and teacher CPD to encouraging our students to read and delivering workshops on values.

"When they're in school us teachers can go and help students who need that extra push.

"I would recommend the programme to all other local schools and think it's a good use of sport premium money – our children are really active and enjoy every session."
The Maple class showed so much resilience in the sack race. Even some of the adults had fun having a go at this race. #SportsDayatOrchard #PEatOrchard @OrchardPrimaryA pic.twitter.com/X1vuytnISU

— Maple_Orchard_PA (@orchard_maple) July 8, 2021
The Town Foundation currently has ten schools signed up to the national Premier League Primary Stars programme and is actively recruiting Kirklees and Calderdale schools to join for the 2021/22 academic year.
The scheme and role of Foundation coaches can be completely tailored to your school's needs, with Maths, English and PSHE support also available.
If this is something that would be of interest to your school, please contact Primary Stars Manager Ruby Marlow on ruby.marlow@htafcfoundation.com or 07741 671 073 for an informal discussion. We look forward to hearing from you!