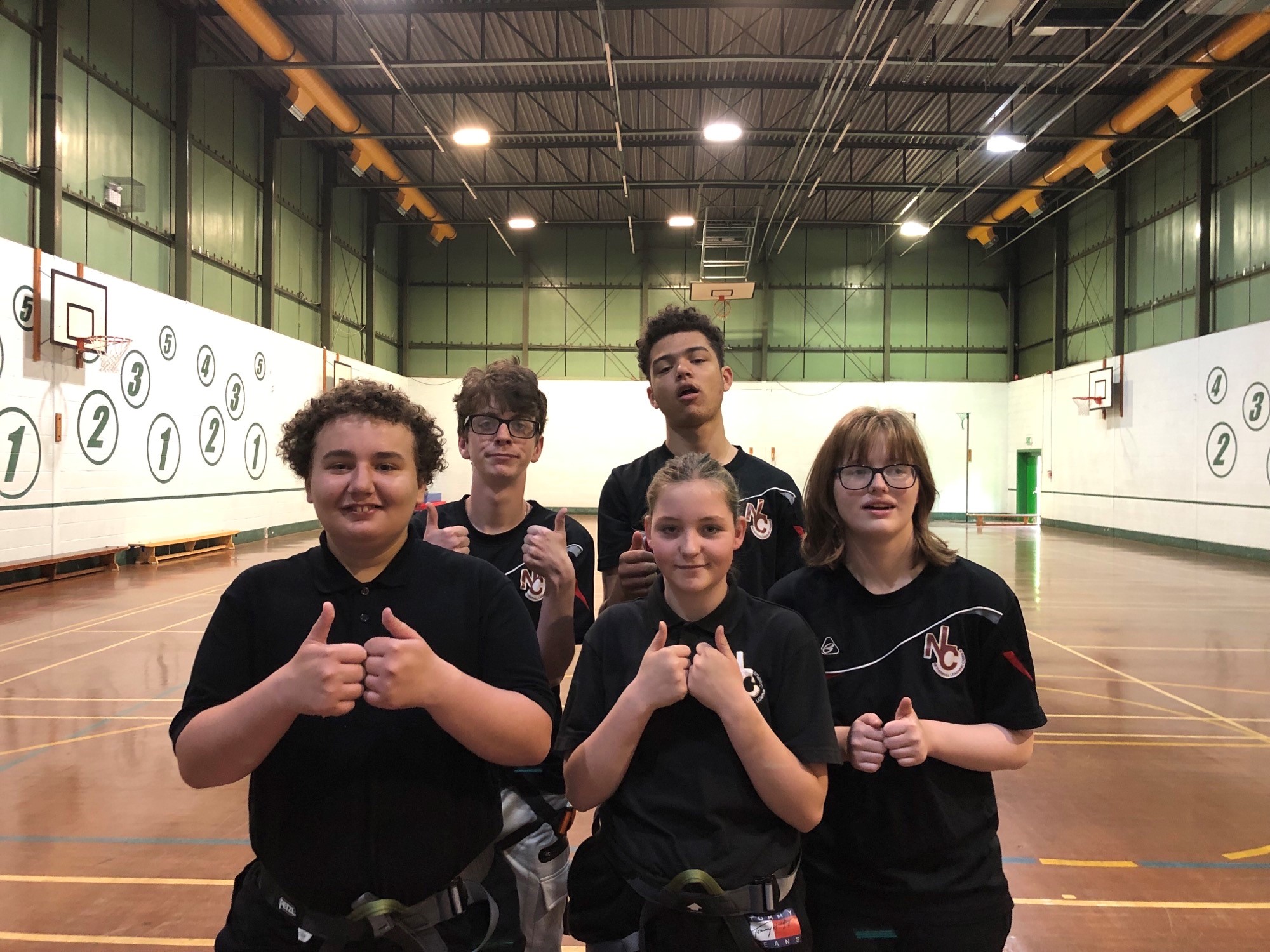 13 Jul

NETHERHALL LEARNING CAMPUS HOSTS TRIATHLON-BASED FUNDRAISER

Students at Netherhall Learning Campus (NLC) recently took part in a sporting challenge to raise money for the Huddersfield Town Foundation and MND Association!

The school's KS4 Hub and their families raised £422.50 in total, which will be split between both charities.

On the day students worked together to complete a triathlon-style event, incorporating running on the treadmill, cycling and their climbing wall.

NLC is one of the Town Foundation's partner Premier League Kicks Targeted partner schools.

Foundation coaches work with KS4 students at risk of becoming involved in youth violence, focusing on personal behaviours, achieving goals and more.

On the event Lisa Anderson, a Senior Teaching Assistant at Netherhall Learning Campus, commented:

"We are incredibly proud of what this group of students have achieved, as they should be of themselves. They have shown just what can be accomplished through hard work and determination and raised money for two incredible causes.

"A big thank you to everyone who donated and gave us support, it is really very much appreciated."

The school's fundraising page is still open, should you wish to make a donation. Please CLICK HERE.

The Town Foundation is always open to supporting and publicising fundraising events of any kind.

The easiest way to make a donation in support of our work is via Virgin Money Giving, where you can set up a monthly direct debit or make a one off contribution. To access our page, PLEASE CLICK HERE.

If you would like any further information on the Foundation's activity, please contact Fundraising Executive Lisa Bottomley via email: lisa.botttomley@htafcfoundation.com.

You can also contact PL Kicks Targeted Manager Isaac Keighley should you like more information on how the Foundation can support your school: Isaac.keighley@htafcfoundation.com.