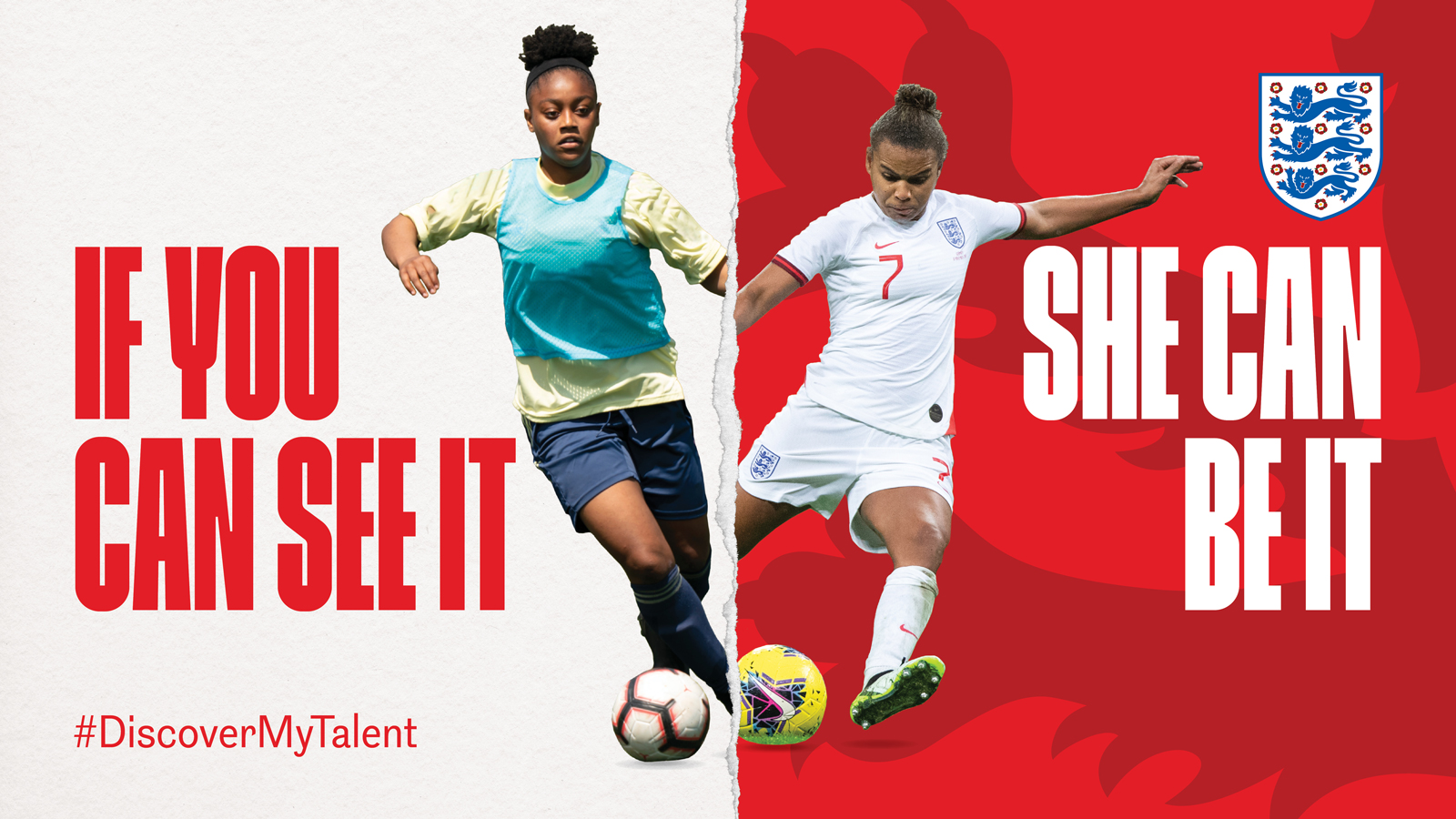 06 Aug

YOUNG FEMALE FOOTBALLERS TO BE SUPPORTED BY TALENT INCLUSION PROGRAMME

Young females in Kirklees will now be given greater opportunities through the FA England Women's Talent Pathway.

The Huddersfield Town Foundation is delighted to announce its involvement in the newly expanded Talent Inclusion Programme work with the FA and 33 other EFL Club Community Organisations (CCO).

The Talent Inclusion programme ensures that through our existing community activities, female participants can be identified and referred to the FA England Women's Talent Pathway. Social class, ethnicity and demographics should not be a barrier to success.

For girls showing potential, the programme creates a pathway from community to full England honours, with an educated workforce that identifies and supports potential.

The Town Foundation will be supported by an education and learning programme managed by the EFL Trust and supported by The FA.

On the Town Foundation's involvement Ashley Hinds, a Community Coach leading on projects such as the Female Player Development Centre, said:

"Making sport accessible to all is one of the Foundation's key aims. I see lots of talented young female players coming through our programmes and it's great to be able to signpost them onto further opportunities, whilst continuing to work with us.|"

The longer term aspiration of the programme is for all English EFL clubs to engage.

FA Women's Talent Pathway Operations Manager, Alexis Lunn-Gadd commented:

"Our Partnership with the EFL Trust contributes hugely to our ongoing work to develop and deliver an accessible and inclusive talent pathway. We are delighted that the programme has expanded to 34 Clubs. We cannot underestimate the impact of the bespoke work the CCO's will be delivering within their communities and how that will undoubtedly help unearth potential hidden talent."

Loo Brackpool, Head of Participation and Community Engagement at the EFL Trust comments,

"We are delighted to be continuing our work in partnership with The FA to really address areas of need. The EFL Trust network of Club Community Organisations delivers in some of the most diverse communities within the country, engaging thousands of girls on a weekly basis. We know there is talent out there, we just need to provide the opportunities by working with the network and The FA to make talent pathways more accessible by understanding local need and barriers."

The Town Foundation plan to launch its next block of female Player Development Centre (PDC) sessions around the start of the new school year in September.

If you would like to express an interest in this, please email ashley.hinds@htafcfoundation.com with your contact details.