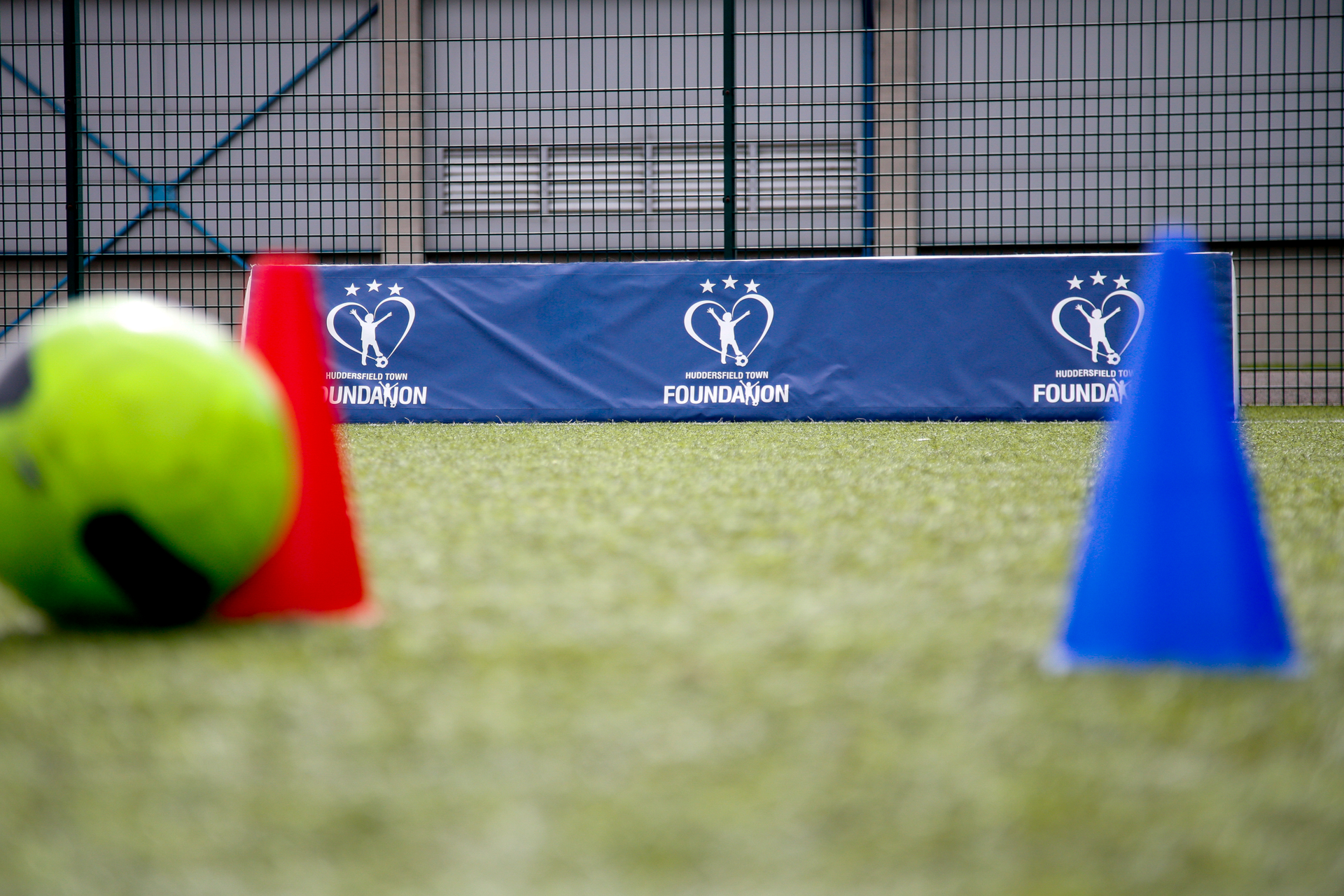 16 Aug

FULL-TIME VACANCY: PREMIER LEAGUE KICKS TARGETED MANAGER!

An exciting opportunity has arisen to join the Huddersfield Town Foundation's skilled staff team as its Premier League Kicks Targeted Manager!

The role will see the successful candidate work with young people between the ages of 11 and 16 who are educated in local Pupil Referral Units and alternative education settings.

The aim of the Premier League Kicks Programme, and in particular the 'targeted' strand, is to divert young people away from serious youth violence, knife crime, gang membership, child crime, and sexual exploitation by forming trusted relationships with those identified as being at risk.

Applicants must have previous experience of working with vulnerable and hard to reach young people, combined with proven experience of delivering training and practical interventions, with positive outcomes for those involved.

£21,000 – £25,000 per annum depending on experience and qualifications

35+ hours per week

Fixed term to 31st December 2022 in the first instance with the possibility of an extension, subject to future funding

CLICK HERE for the full Job Advert.

CLICK HERE for the full Job Description and Person Specification.

To apply, please request an application form by email to recruitment@htafcfoundation.com. Completed applications must be submitted by 12 noon on Friday 10 September 2021.

Short-listed candidates will be invited to interview, which is likely to take place on Wednesday 22 September 2021.

For an informal discussion about this position please contact Maureen Quinn, Head of Children in Care, NCS, and Health via email: maureen.quinn@htafcfoundation.com.

Safeguarding


Huddersfield Town Association Football Club (HTAFC) Ltd. is committed to safeguarding and promoting the welfare of children and young people and expects all staff and volunteers to share this commitment.

It is anticipated that the role of Premier League Targeted Kicks Manager will involve the supervision of and work with children and young people or vulnerable adults; therefore, the post holder will require an Enhanced Criminal Records Check (CRC) through the Disclosure and Barring Service (DBS) and clearance for work in football by the FA.

Applicants must disclose all previous convictions including spent convictions in accordance with the associated legislation. The amendments to the Rehabilitation of Offenders Act 1974 (Exceptions) Order 1975 (2013 and 2020) provide that when applying for certain jobs and activities, certain convictions and cautions are considered 'protected'. This means that they do not need to be disclosed to employers, and if they are disclosed, employers cannot take them into account.

Guidance about whether a conviction or caution should be disclosed can be found on the Ministry of Justice website. The post holder will also be required to undergo Safeguarding Training, to be agreed with the Head of Safeguarding.

Equality, Diversity, and Inclusion


HTAFC and The Huddersfield Town Foundation are diverse environments in which we respect all characteristics under the Equality Act 2010; we want everyone to feel valued and included within the Club and Foundation and to be able to achieve their full potential.

HTAFC and The Huddersfield Town Foundation have a zero-tolerance approach to any form of discrimination and are committed to the redress of any inequalities by taking positive action where appropriate. All employees are required to support and uphold this zero-tolerance approach at all times.