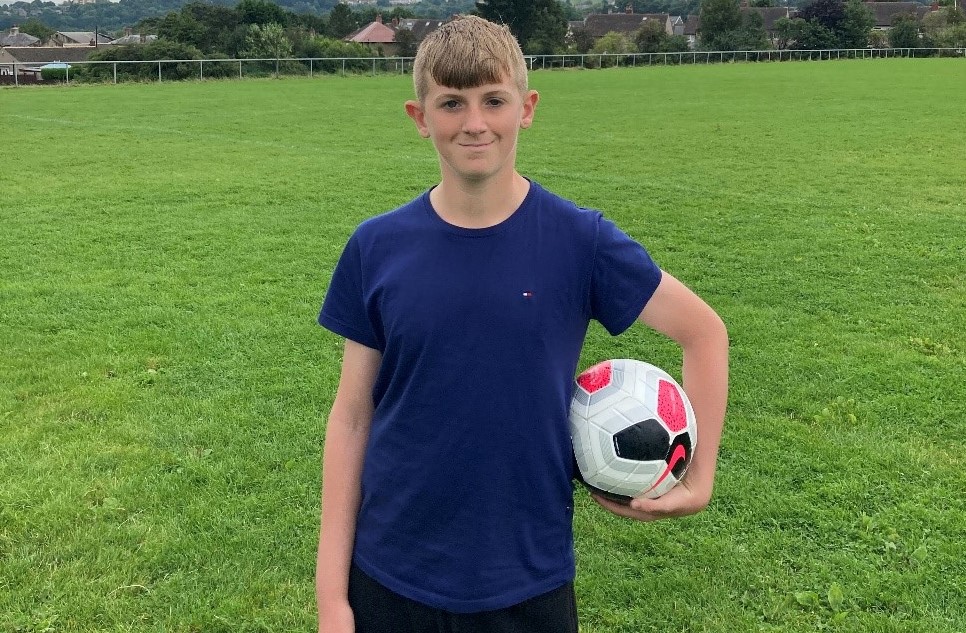 03 Sep

SUMMER CAMP CASE STUDY: 14-YEAR-OLD MACKENZIE

When Mackenzie was bored at home during the summer holidays, he was glad to hear about the Huddersfield Town Foundation's free week of activities.

The 14-year-old, who lives locally in Dalton, heard about the programme funded by Kirklees Council's School's Out initiative from a relative who had seen an advert online.

He then took part in every session at the DRAM Centre between Monday 16 and Friday 20 August, learning new skills and meeting new people.

The week's itinerary included educational activities, including workshops from the Kirklees Democracy Commission and Young Gamers and Gamblers Education Trust.

There was also and active element, with the group taking on a Huddersfield-based orienteering challenge and play football and cricket.

Explaining what he learnt during his time with the Foundation Mackenzie, who is a big Huddersfield Town fan, said:

"I'm now aware of more topics, such as the dangers of gambling and being more confident to speak in front of others – my confidence has gone up because I've got to meet lots of new people and I'm glad I came to the activities."

Taking part in a Town Foundation project often leads to further opportunities within the charity and football club, and Mackenzie was thrilled to have been able to bally boy during Town's Sky Bet Championship victory over Preston North End!

When asked what advice he would give to another young person who may wish to get involved he added:

"Just go for it – you can always speak to someone or say if you don't like it so just give it a go and you won't regret it. "

Should you have a child of a similar age to Mackenzie and would like them to start taking part in regular physical activity, look no further than the Foundation's FREE Premier League Kicks sessions.

These are primarily football based but also give participants access to a range of other opportunities, including educational workshops and volunteering.

Timetable (All sessions held at Leeds Road Sports Complex, HD2 1YY):

Mondays 6-7pm – Women & Girls (8-18 year olds)

Thursdays 6-7pm – Disability (8-18 year olds)

Fridays 7-9pm – 14-18 year olds (This session restarts on Friday 17 September)

To register interest, please contact enquiries@htafcfoundation.com and a member of the team will be in touch.