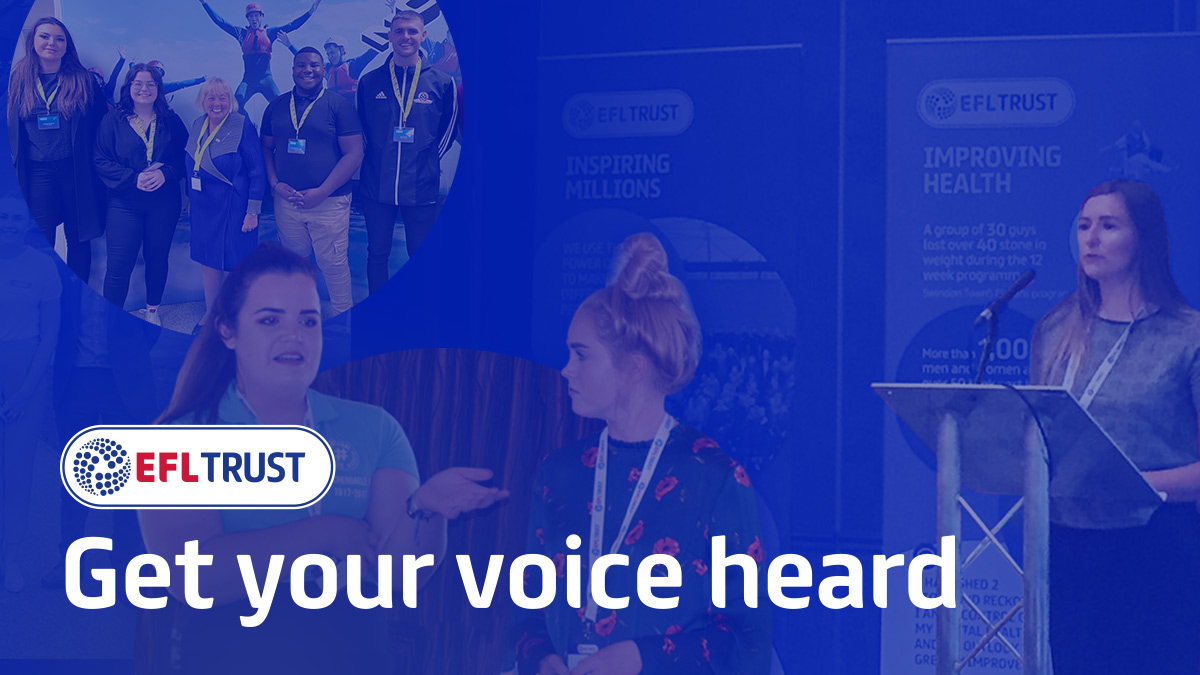 21 Sep

EXCITING OPPORTUNITY TO SHAPE THE FUTURE OF THE EFL TRUST!

15 young people will get the unique opportunity to shape the future of the EFL Trust through their newly formed Youth Forum.

The EFL Trust are looking for up to 15 enthusiastic young people, aged 16-24, that are passionate about making a difference in communities.

Applicants must have participated or are currently participating in one of the Huddersfield Town Foundation's programmes.

The EFL Trust's Youth Forum will focus on capturing the aspirations of young people, ensuring they have a voice that will play a key role in shaping the future of the EFL Trust and the communities it serves.

Mike Evans, Chief Executive at the EFL Trust said:

"This is an exciting moment for the EFL Trust. Each year, through our network, we work with thousands of young people and so understand their energy, passion and great ideas that can help shape the work we do in communities.

"We recognise that young people are our future leaders and by working alongside them we can build back better and create stronger, healthier, more active communities.

"This is a great opportunity for any young person that keen to make a difference and get their voice heard."

Being a member of the EFL Trust's Youth Forum will open the doors to lots of opportunities as well as undertaking training that will boost young people's CV and help lead to future job opportunities.

Click here for more information and to apply to be part of the EFL Trust's Youth Forum.

Application close on Sunday 3 October.

The Town Foundation would also like to remind its participants of its NCS Changemakers Group, a similar initiative that sees members discuss issues at a more local level.

Changemakers meet monthly, currently online, and spend an hour discussing a variety of topics. Feedback from these sessions is fed back to Foundation management to inform its delivery.

Should you like more information on NCS Changemakers, please contact head of Children in Care, NCS and Health Maureen Quinn via email: maureen.quinn@htafcfoundation.com.