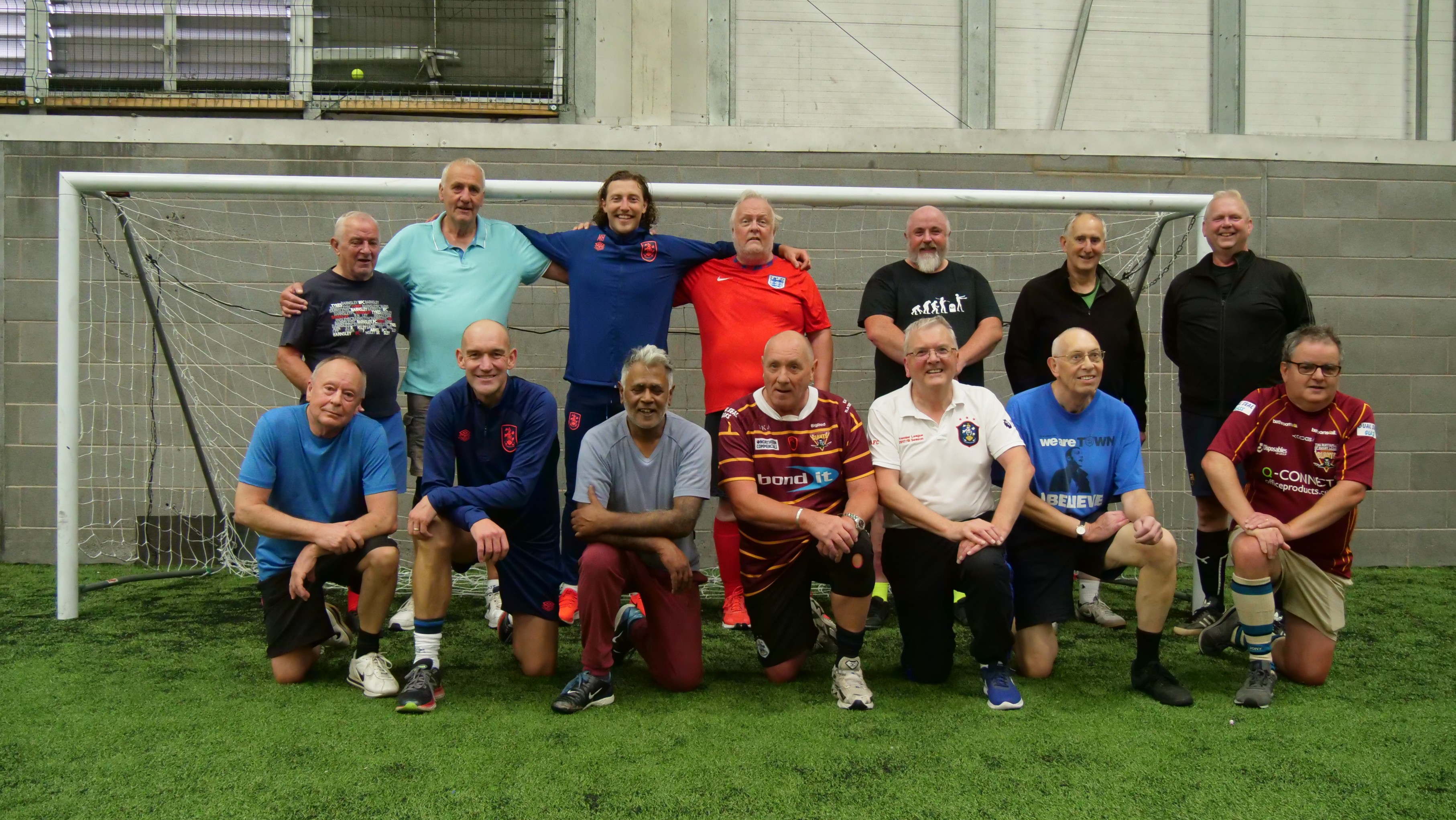 08 Oct

WALKING FOOTBALLERS SURPRISED BY SPECIAL HUDDERSFIELD TOWN GUESTS!

Ahead of World Mental Health Day on Sunday 10 October 2021, Huddersfield Town Ambassadors Andy Booth and Michael Hefele surprised players of the Town Foundation's Walking Football programme!

This year the EFL and Mental Health charity Mind have teamed up to launch the 'One Good Thing' initiative, encouraging clubs to carry out a random act of kindness in their local community.

Boothy and Hef dropped into Leeds Road Sports Complex to take part in one of the free walking football sessions that takes place weekly.

Started with funding from the Football Foundation, the project gives adults aged 50 and above an opportunity to play sport and meet/socialise with new people.

As the name suggests, no running or jogging is allowed with or without the ball. In addition, tackles and physical collisions are kept low impact.

This is to ensure that the game is comfortable for all participants, who may have varying levels of mobility.

As well as the physical benefits, walking football is great for improving mental health. This is vital, as research published by Mind in June 2020 suggests that one in four people in England will experience a mental health problem each year.

You can watch a video from the visit, which includes comment from Boothy, Hef and 69-year-old participant Michael on the Town Foundation's Twitter page below.

The session takes place every Tuesday morning, 10.30am – 11.30am, and is free to attend.

If you would like to register your interest in taking part, please contact Community Coach Dominic Wood via email in the first instance: dominic.wood@htafcfoundation.com.

Keep an eye out for further information on the Town Foundation's efforts to tackle mental health on htafcfoundation.com and social media on Sunday 10 October.