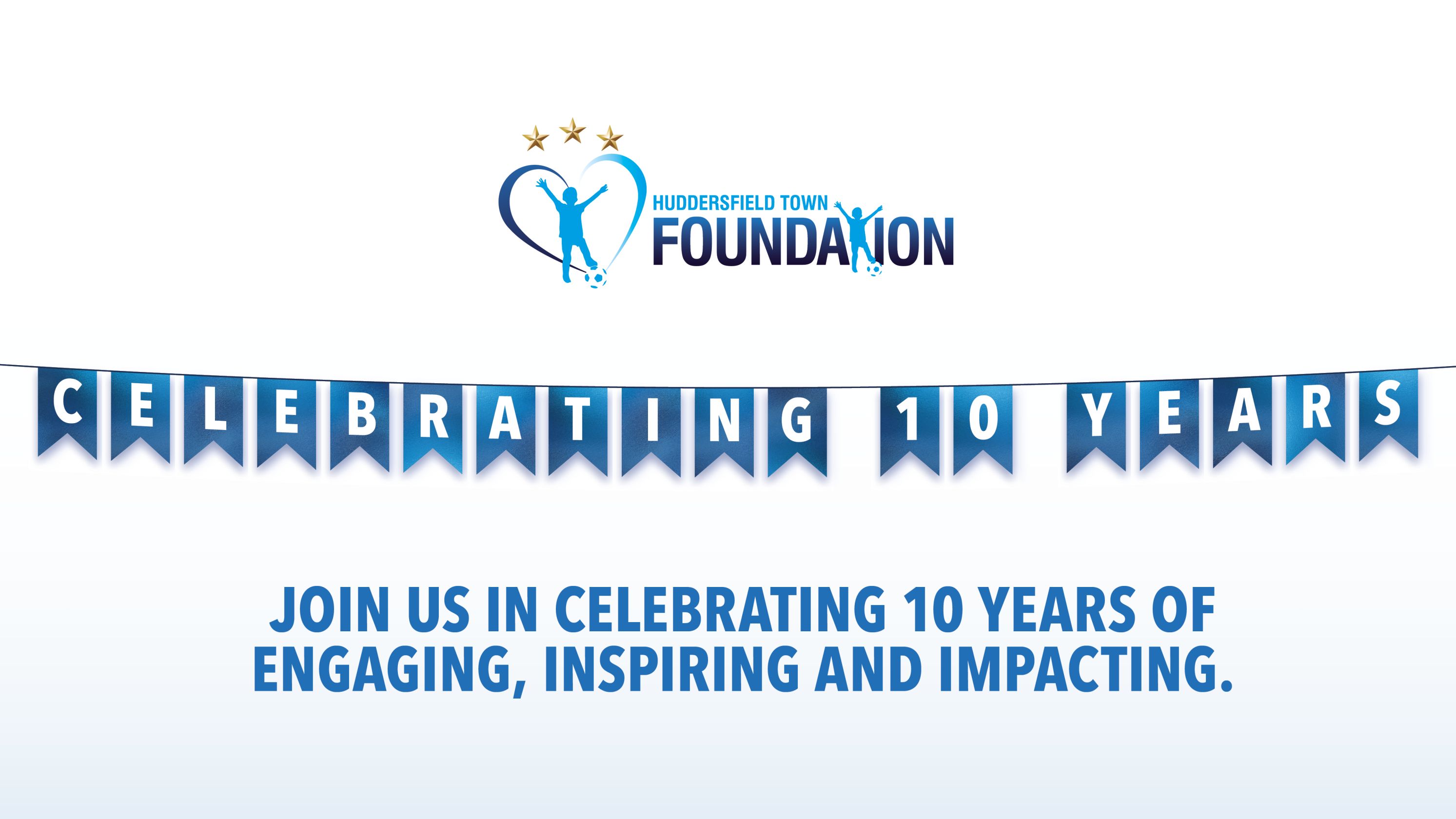 18 Oct

CELEBRATE 10 YEARS OF THE TOWN FOUNDATION IN 2022!

2022 will see the Huddersfield Town Foundation celebrate is 10th birthday with an action-packed calendar of events!

The official charity of Huddersfield Town has come a long way since its launch in July 2012 and has positively benefitted the lives of thousands across Kirklees.

That won't change upon the turn of the year but supporters are invited to mark the occasion at a variety of events, as well as showing their support on social media!

The Foundation was formed in July 2012 with the launch of its first Breakfast Club at Christ Church Academy on Deighton Road, Huddersfield.

Since then the Breakfast Club programme has grown to encompass 41 schools, and the Foundation has also expanded its offering beyond young people to engage citizens at all stages in life or any stage in their journey.

This sees staff deliver multiple projects including Premier League Primary Stars, Premier League Kicks, Premier League Inspires, Walking Football and Mental Health Football to name just a few.

10 events are planned for 2022, including some regular fixtures in the Foundation calendar like Wear Blue Day and the Big Sleep Out.

There are also some new additions, with fans being able to look forward to a drive in cinema and football tournament!
On the exciting year ahead Siobhan Atkinson, Chief Executive of the Town Foundation, commented:
"It's a real privilege to be able to lead the Town Foundation through this special milestone in its history.
"Without the help of our many wonderful supporters and partners the last 10 years would not have been possible.
"If you're unable to make an event in-person there are other ways you can support our work, such as making a donation or engaging with us on social media.
"Given the challenges of the last 18 months in particular, we're all really looking forward to celebrating this achievement in the right way, as well as the launch of our new strategy and what the future holds!"
Further details of each event will be released in due course. If you would like any further information on any of the events listed above, please email fundraising@htafcfoundation.com in the first instance.
You can also share your experiences of the Foundation during 2020 on social media, using the hashtag #HTF10.