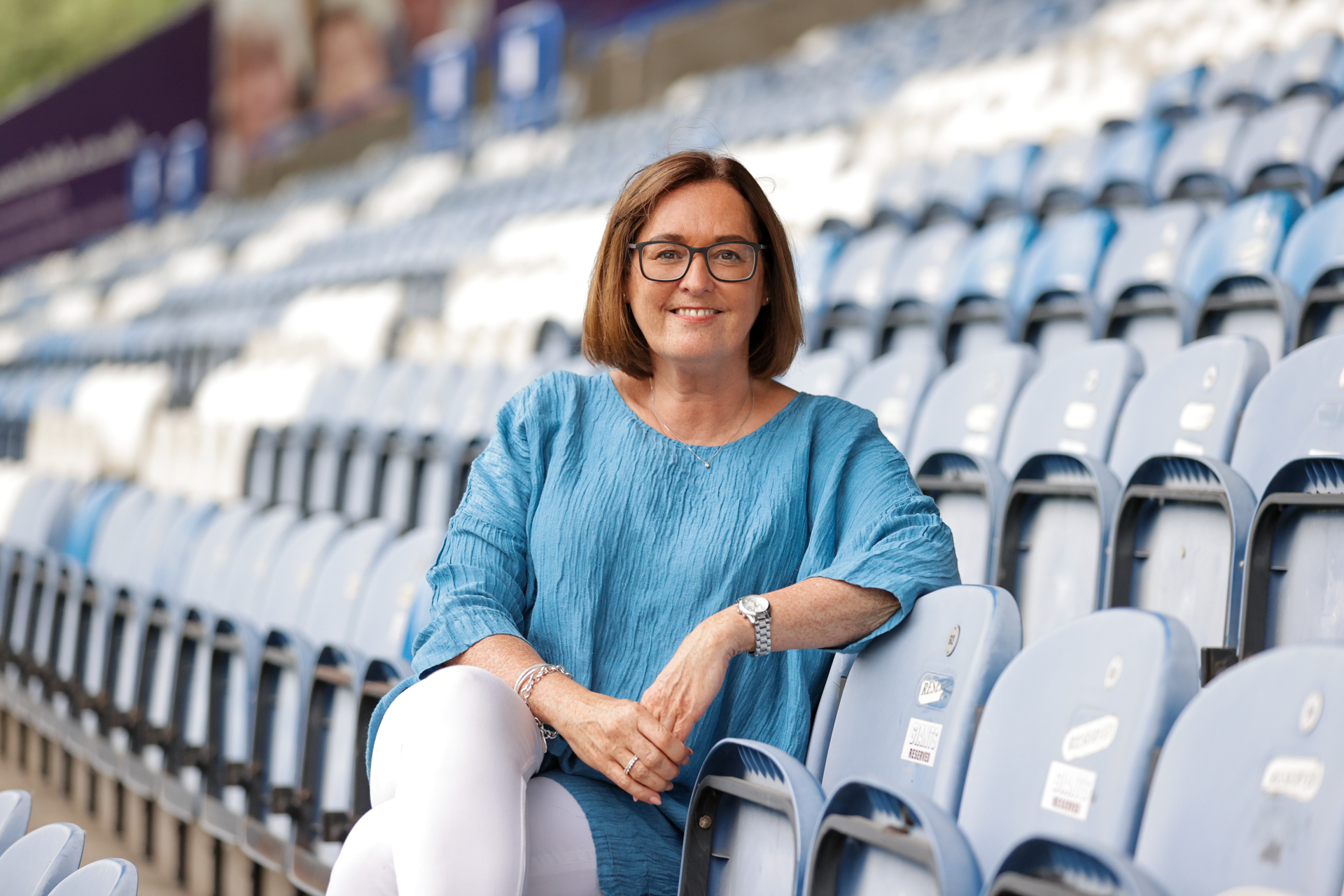 02 Dec

TRUSTEE ANN HOUGH ISSUES FUNDRAISING UPDATE AHEAD OF CHRISTMAS

As Christmas edges ever closer, Huddersfield Town Foundation trustee Ann Hough has written an open letter to the football club and charity's supporters.

Ann, who also sits on the club's board as Operations Director, has detailed a variety of ways that you can support the club's charity during the festive season.

You can read the letter below:

Dear Supporter,

I hope that this email finds you and your family well as we head into the festive period.

Today is Giving Tuesday, a national campaign designed to help anybody and everybody celebrate the causes and charities that mean the most to them.

With that in mind and in my role as a Trustee, I'm writing today to give you an update on the Huddersfield Town Foundation's fundraising activity and how you can support the club's official charity.

2022 is the Town Foundation's 10th anniversary year, and through this period of time we have seen so many challenges that our community have observed.  Now your support is even more vital, and I ask if you would kindly consider making a monthly contribution of £10 in support of its work?

Our Regular Giving Scheme has now transferred to the Just Giving platform, with registration only taking a couple of clicks. CLICK HERE to visit the website.

All funds raised via monthly donations go into our unrestricted funding pot, meaning they can be used on any of our community-facing programmes.

One key example is the 'Early Kick-Off' Breakfast Club scheme, which has now served more than two million free breakfasts to children in need across Kirklees.
Other initiatives are likely to include some of our Health Projects, like the Walking Group in partnership with Mencap and Walking Football, which is aimed at adults over the age of 50.
If you would prefer to make a one-off donation, you can do so via the same Just Giving link.
Whether it be a penny, a pound or more – any contribution you can make really will make a difference locally and will be greatly appreciated by all at the Town Foundation.
The final way you can support the Foundation's work is by purchasing a £5 Breakfast Club voucher from the megastore, either online HERE or in person at the stadium. All proceeds from these vouchers directly support the Breakfast Club programme.
I, of course, understand that everybody's circumstances are different. If you would like to support the Foundation by other means you can spread the word via social media or even volunteer your time.
For more information about the Town Foundation's projects, please email help@htafcfoundation.com.
On behalf of our Chair of Trustees, Aidan Grills, myself and the entire Board, can I wish you and your family a very Merry Christmas and a Happy New Year, and I hope to see you at the John Smith's Stadium when we take on Coventry City on Saturday 11 December, or for our Boxing Day clash with Blackpool.
With Kindest Regards
J Ann Hough
Trustee, Huddersfield Town Foundation
If you would like any further information about the Foundation's fundraising initiatives, please contact Fundraising Executive Lisa Bottomley via email: lisa.bottomley@htafcfoundation.com.