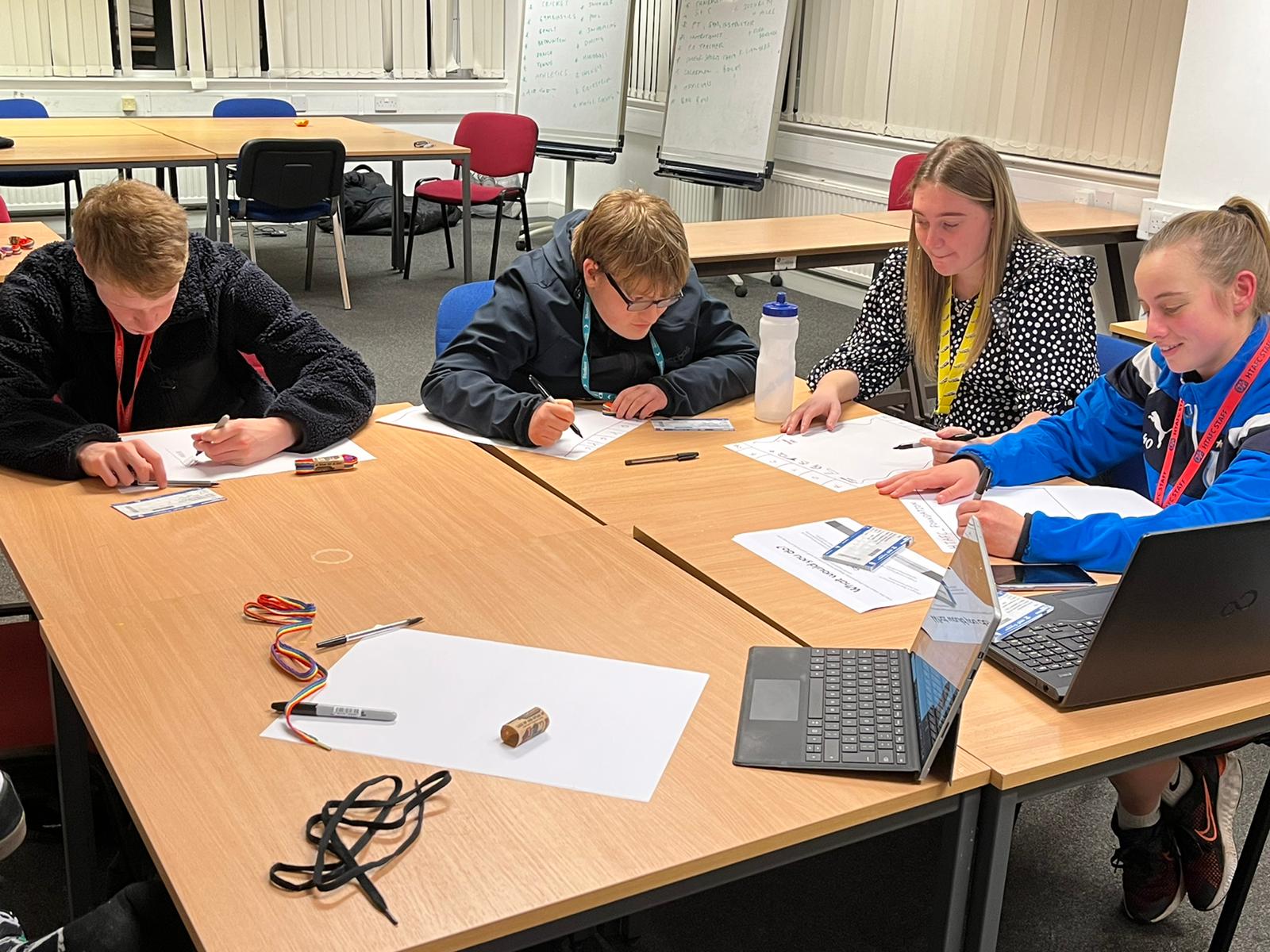 08 Dec

NCS CHANGEMAKERS TAKE PART IN LGBTQ+ AWARENESS SESSION

Young people on the Huddersfield Town Foundation's NCS Changemakers programme recently joined the Huddersfield Giants Community Trust (HGCT) for a Rainbow Laces workshop!

Rainbow Laces is a campaign pioneered by Stonewall that is designed to raise awareness of LGBTQ+ people in sport and their experiences.

Wednesday 8 December is their annual awareness day, and Huddersfield Town will show its support for the initiative at Saturday's Sky Bet Championship fixture against Coventry City.

Both the Town Foundation and HGCT deliver Changemakers to 16 and 17 year olds, with participants meeting five times a month.

This session started with a presentation from Huddersfield Town's HR Manager, Zoe Shackleton, who detailed the club's work around LGBTQ+ inclusion within the workforce and on match days.

The young people then heard from the Foundation's NCS Assistant Manager Laura Neimantas, who spoke about the significance behind the Rainbow Laces movement in particular.

The group will reconvene at a later date to reflect on the workshop and put together a plan for how they can help encourage LGBTQ+ inclusion within their everyday environments.

Reflecting on the session, Laura Neimantas commented:

"It was great to see the young people so engaged in the session, learning new things about an extremely important topic.

"Their feedback has been positive and we're looking forward to continuing to work with them on a range of topics in the coming weeks and months."

As mentioned, the NCS Changemakers group meet regularly to discuss key social issues. This can be on person or online via Google Meets.

If you are aged 16 or 17 and would like to take part, please contact Laura Neimantas in the first instance: laura.neimantas@htafcfoundation.com or 07741 671 599.

The Town Foundation delivers the national NCS programme twice yearly to students from schools and/or colleges in North Kirklees (Batley, Dewsbury, Heckmondwike etc).

Check out what happened on the Summer 2021 programme by clicking here!