21 Dec

TOMORROW'S TERRIERS FOOTBALL PROGRAMME RE-LAUNCHES IN JANUARY!

Aspiring young footballers between the ages of five and 11 can receive extra coaching to develop their skills through the Huddersfield Town Foundation's Tomorrow's Terriers programme!

The programme, which has run successfully in 2021, will launch with a new five-week block of sessions in the week commencing 17 January 2022.

During the week commencing 10 January, new and existing participants can give the programme a go with a FREE one hour taster session!

Tomorrow's Terriers takes place at two locations weekly – Leeds Road Sports Complex on a Monday evening and the Batley Sports and Tennis Centre on a Saturday morning.

Coaches use the FA's four corner model, which breaks down player development into four key categories: technical and tactical, psychological, physical and social.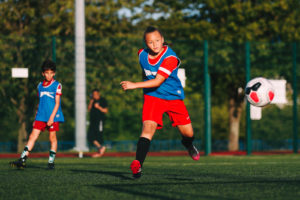 Sessions are planned in advance and fulfil the developmental needs within the Foundation phase, with children building their FUNdamental skills, ABC's (agility, balance and coordination) and ball mastery.
The aim is to learn a new theme each week, which is incorporated into a whole-part-whole structure. This way, participants can put their newly-learnt football skills into game-related practice.
Tomorrow's Terriers will complement those at grassroots teams, or those that want to train in a professional setting.
The five-week block details can be found below:
Leeds Road Sports Complex – Monday 17 January – Monday 4 February
Batley Sports and Tennis Centre – Saturday 22 January – Saturday 19 February
Tickets are priced at £25 per child and can be booked by clicking the relevant location above.
If you have never attended Tomorrow's Terriers before and would like to attend the taster session, please email Community Coach Lewis Smith outlining your intention to do so: lewis.smith@htafcfoundation.com.
If you require any further information, please also contact Lewis via the same method.