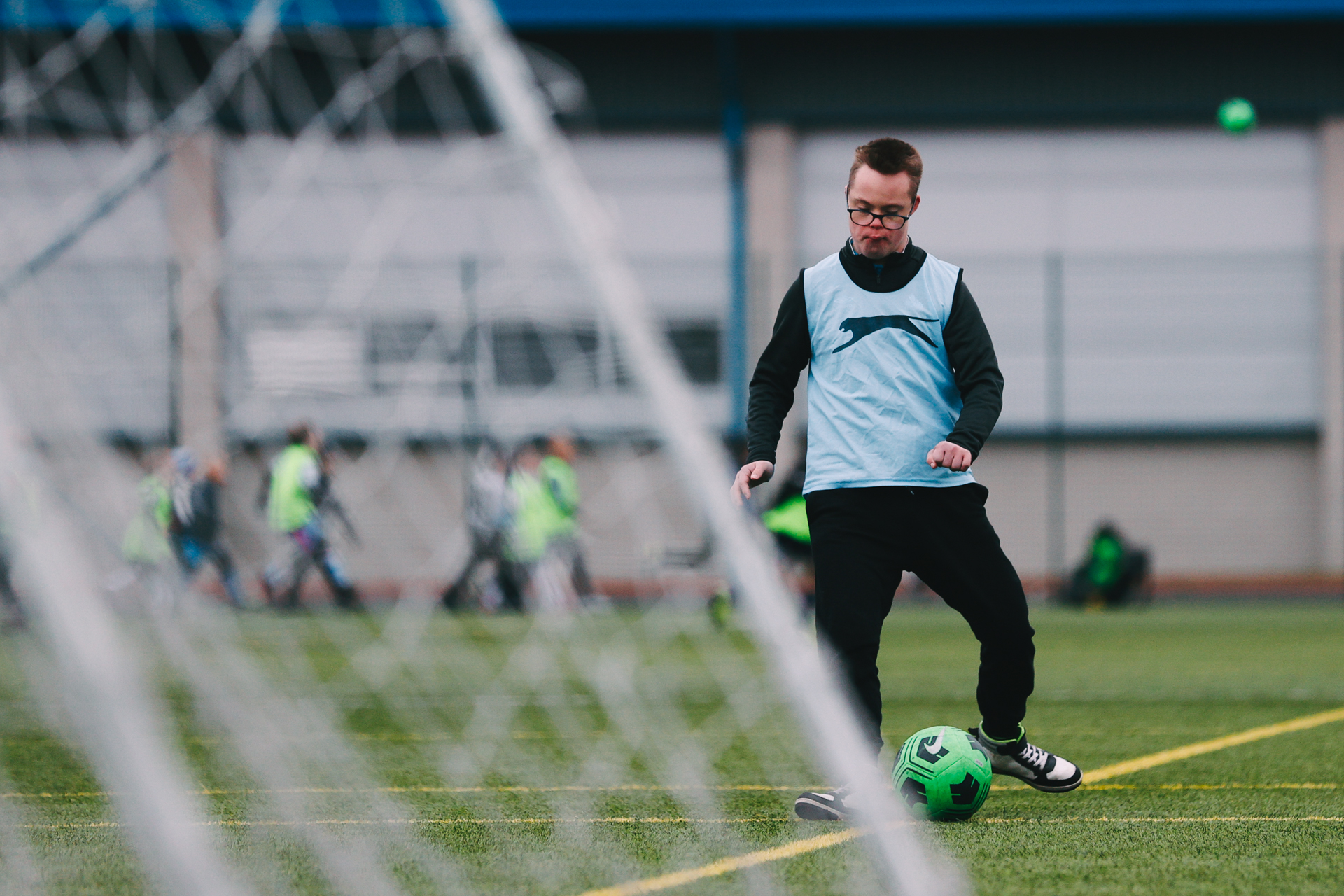 05 Jan

WEEKLY INCLUSIVE SPORT SESSIONS TO START IN JANUARY!

January 2022 will see the Huddersfield Town Foundation launch a new programme of free weekly sport for young people with a disability and/or special educational needs!

The programme aims to give children aged 8-18 a safe space to try new sports and meet new people, to the benefit of their mental and physical health.

As such, participants will be given the opportunity to influence the sports they wish to play and shape the sessions to their needs.

The programme will initially run for 39 weeks and is funded by Kirklees Council's Children with a Disability Service through their Fun, Friendly and Fantastic Children with a Disability Fund.

Educational workshops on key life skills like first aid and resilience will also be delivered from time to time.

Participants will be able to benefit from Huddersfield Town matchday tickets and may even get the opportunity to experience matchday hospitality on occasion.

A group of participants were invited into a box when Town faced Coventry City in the Sky Bet Championship recently.

Sessions will take place every Tuesday at Huddersfield Leisure Centre, HD1 4BP, 6pm – 7pm starting Tuesday 18 January.

They will also run every Wednesday at Dewsbury Sports Centre, WF12 8EN, 5pm – 6pm starting Wednesday 19 January.

Both sessions will take place during school term time. During half terms at February, Easter and May, participants are encouraged to attend the Foundation's complimentary inclusive offer at Leeds Road Sports Complex.

Young people are more than welcome to attend both sites, should they wish. Similarly, carers and/or support workers are also welcome.

To book your child's place, please click the desired location below:

All Town Foundation coaches are FA qualified, child safeguarding, emergency first aid certified and enhanced DBS checked.

If you require any further information, please contact Community Coach Elliott Cuttle via email: Elliott.cuttle@htafcfoundation.com or phone: 07741 671 593.