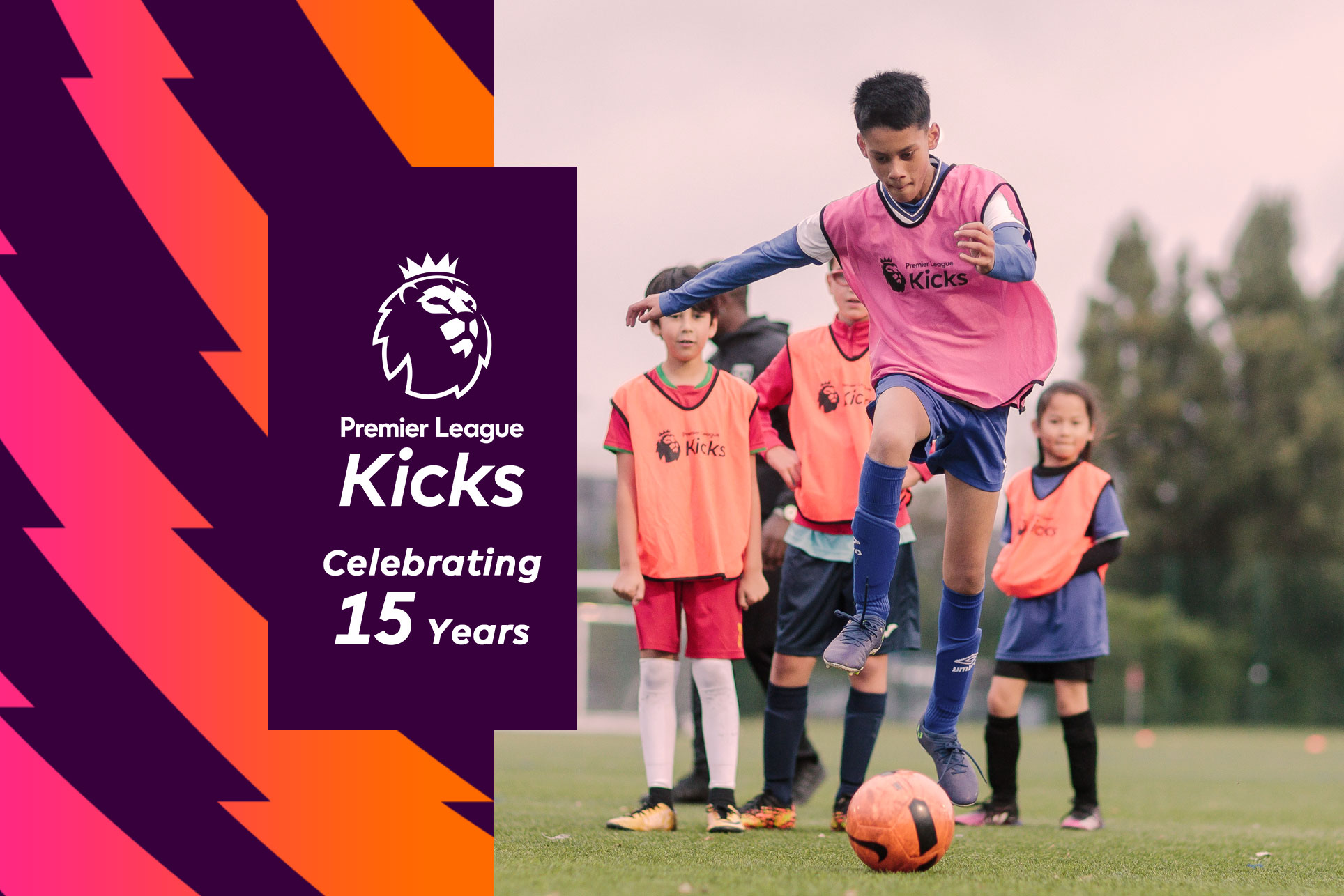 16 Feb

PREMIER LEAGUE KICKS PROGRAMME CELEBRATES ITS 15 YEAR ANNIVERSARY

Between 14 and 25 February 2022 the Premier League is celebrating 15 years of its flagship community programme, Premier League Kicks!

Kicks has supported hundreds of thousands of young people to achieve their potential and improve their wellbeing through free weekly football sessions and educational workshops.

The Huddersfield Town Foundation delivers the programme locally with a timetable of sessions throughout the week.

Premier League Kicks began in the 2006/07 season in partnership with the Metropolitan Police, with the aim of involving and supporting young people in regular, positive, and fun activity, whilst helping to create stronger, safer, more inclusive communities.

To date, the Premier League has invested almost £66 million in Kicks and in the year ahead an estimated 80,000 young people will take part in the programme.

The Town Foundation's Kicks timetable at Leeds Road Sports Complex, HD2 1YY, is detailed below:

Mondays 6pm – 7pm, boys and girls aged 8-13

Thursdays 5pm – 6pm, children with a disability/special educational needs of all ages

Thursdays 6pm – 7pm, girls aged 14-18

Fridays 7pm – 9pm, boys aged 14-18

In addition, Foundation coaches now deliver sessions at Soothill Community Centre, WF17 6NL:

Mondays 5.30pm – 6.30pm, multi-sport for girls aged 14-18

Wednesdays 4.15pm – 5.15pm, multi-sport for boys and girls aged 10-14

Since it began, more than 440,000 young people have participated in Premier League Kicks football and multi-sport sessions held at community venues across England and Wales.

The programme started with four pilot clubs and is now run across 936 venues by 90 Premier League, English Football League and National League sides – all funded by the Premier League.

Premier League Chief Executive Richard Masters said:

"We are proud of the incredible impact Kicks has had on communities up and down the country over the past 15 years. As we mark the anniversary, this is an opportunity to celebrate the local legends who have helped make Premier League Kicks what it is.

"The success of the programme would not have been possible without the hard work and passion of club staff, coaches and volunteers working alongside young people at Kicks sessions, week in, week out."

If you would like any further information about how the Foundation runs the programme locally and/or potential partnerships, please contact programme manager Joe Scargill in the first instance: joe.scargill@htafcfoundation.com or 07947 564 331.