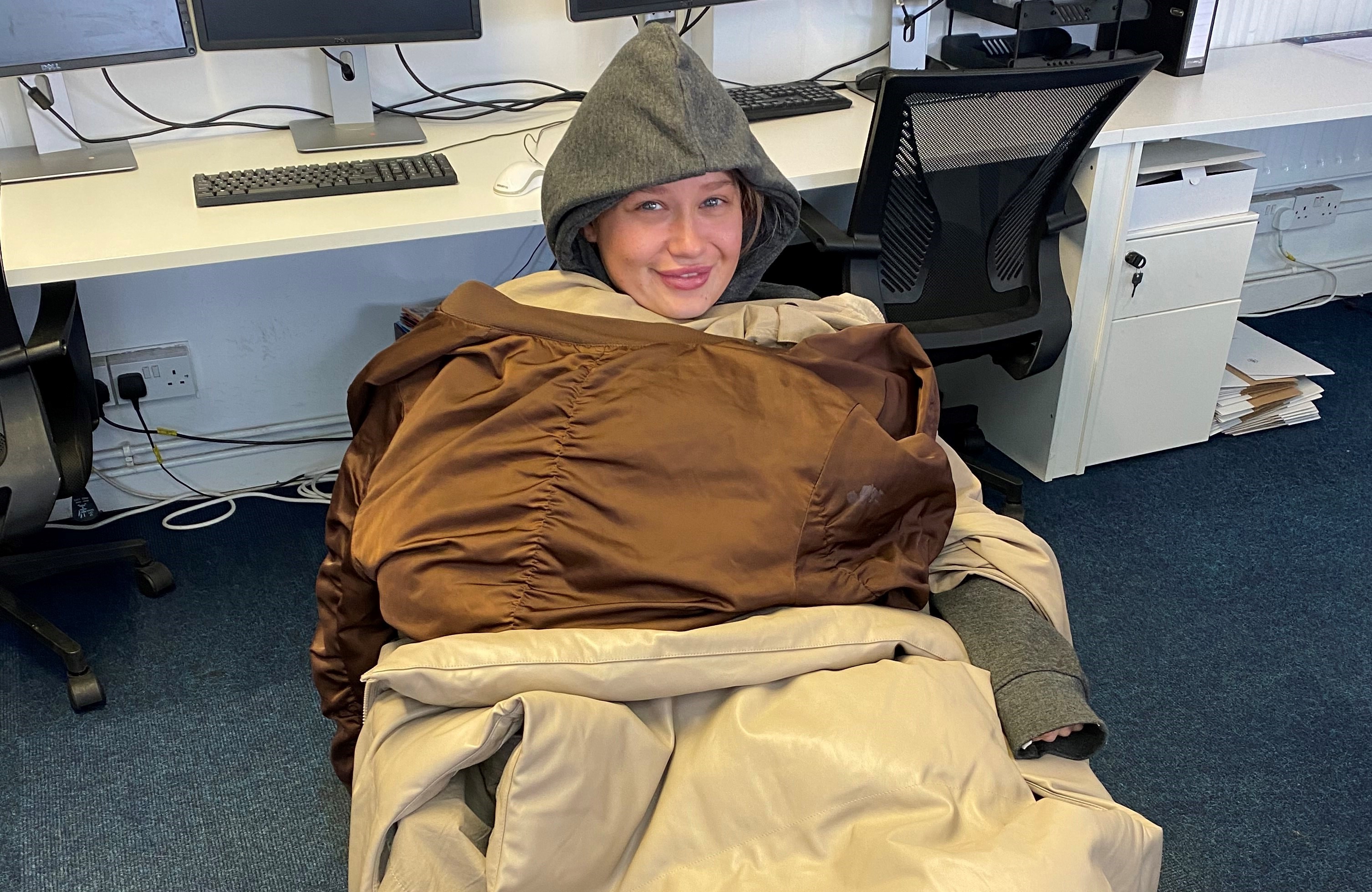 25 Feb

THE SKINNY FOOD CO BACK TONIGHT'S BIG SLEEP OUT!

The Huddersfield Town Foundation is delighted to welcome The Skinny Food Co as a supporter of tonight's Big Sleep Out event!

Having agreed a deal to appear on the back of Huddersfield Town's playing shorts earlier this year, the company is now keen to support the community in which the Club serves.

The Skinny Food Co have agreed to cover the event's running costs, meaning that all money raised will be used to the benefit of our local community.

In addition, they will provide a range of treats for participants to enjoy on completion of the event.

This is the fifth year of the Big Sleep Out, with the previous four instalments raising around £135,000!

Half of the money raised will support the Town Foundation's Breakfast Clubs, which are currently in 41 local schools and have served more than two million free meals since 2012.

The other half is open to tender from local organisations tackling poverty.

The Big Sleep Out also has the support of the Football Club's board, with Interim Chief Executive Dean Hoyle, his wife Janet, Commercial Director Ian Birtley and Operations Director Ann Hough all set to brave the cold and join attendees in sleeping in the concourses.

James Whiting and Wayne Starkey, Co-Founders of The Skinny Food Co commented:

"As proud sponsors of an established team such as Huddersfield Town FC – we are always eager to help out in any way we can.

"The Huddersfield Town Foundation's Big Sleep Out Event is a great initiative to raise money for their Breakfast Clubs and local organisations tackling poverty – and we are incredibly grateful to be a part of something so important.

"Like us, looking after the local community is something dear to our heart, so we hope this will make a real impact in the Huddersfield community."

Siobhan Atkinson, Chief Executive of the Town Foundation added:

"It's fantastic to have the backing of James, Wayne and the team at The Skinny Food Co for one of the biggest events in the Town Foundation's calendar.

"I can see that they are eager to help make a difference in Huddersfield and that we share similar values, and I am excited to see how our relationship develops going forwards.

"My thanks go to Ian Birtley and the Club's commercial team for connecting us."

To find out more about The Skinny Food Co and their products, please CLICK HERE.

If you would like any further information on the Town Foundation's fundraising efforts, or you work for a business that would like to partner with the Club's official charity, then the team would love to hear from you!

Please contact Fundraising Executive Lisa Bottomley in the first instance, either by email: lisa.bottmley@htafcfoundation.com or phone: 01484 503773.