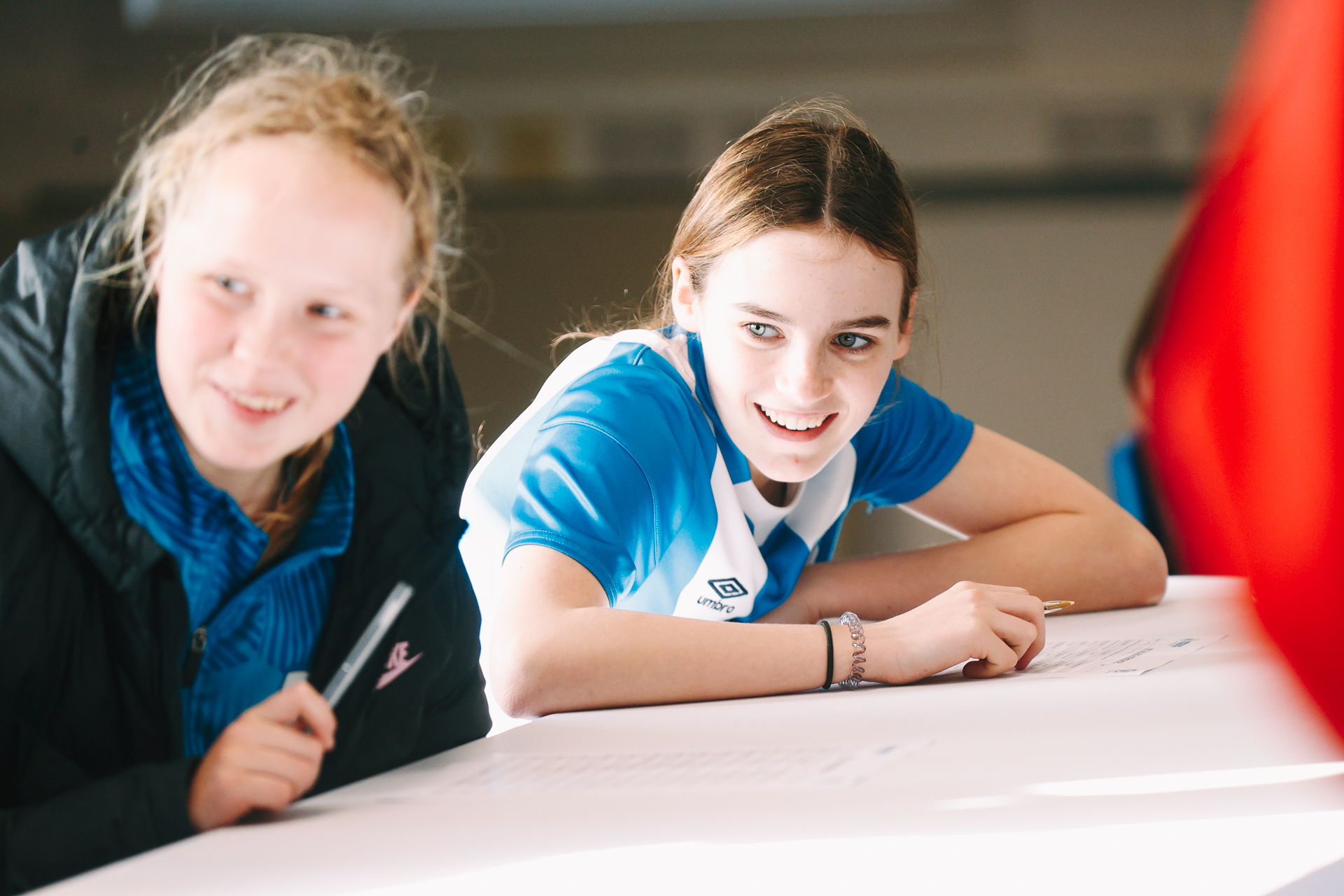 27 Feb

PARTICIPANTS CELEBRATE 15 YEARS OF PL KICKS IN STYLE!

Over the past fortnight, the Huddersfield Town Foundation has celebrated 15 years of the Premier League Kicks programme with two very special events!

A group who regularly attend its Friday night 14-18 year old session travelled to Sheffield to represent the club in a regional festival day on Saturday 19 February, hosted by Sheffield Wednesday's Community Programme.

The festival included a football tournament, with teams representing Leeds United, Rotherham, Sheffield United, Barnsley, Doncaster, Grimsby, Hull and Sheffield Wednesday also taking part.

The Town Foundation finished runners up, putting in a valiant effort, narrowly losing to Barnsley in the final.

As part of the day, they also took part in a workshop on racism and enjoyed a range of activities, including dodgeball.

On Monday 21 February, the Foundation hosted an internal fixture and workshop for attendees of its women and girls sessions.

Players from the Foundation's two satellites in Huddersfield and Dewsbury played together in a friendly fixture.

After the match, they headed to the classroom at Leeds Road Sports Complex to undertake a workshop on values lead by Premier League Kicks Co-ordinator Ash Hinds.

It was a pleasure to also welcome Huddersfield Town Women Development Squad player Gaby Pearson, who spoke to the girls about her career and helped deliver the workshop.

The Town Foundation's Kicks timetable at Leeds Road Sports Complex, HD2 1YY, is detailed below:

Mondays 6pm – 7pm, boys and girls aged 8-13

Thursdays 5pm – 6pm, children with a disability/special educational needs of all ages

Thursdays 6pm – 7pm, girls aged 14-18

Fridays 7pm – 9pm, boys aged 14-18

In addition, Foundation coaches now deliver sessions at Soothill Community Centre, WF17 6NL:

Wednesdays 4.15pm – 5.15pm, multi-sport for boys and girls aged 10-14

If you would like any further information about the programme please contact programme manager Joe Scargill in the first instance: joe.scargill@htafcfoundation.com or 07947 564 331.