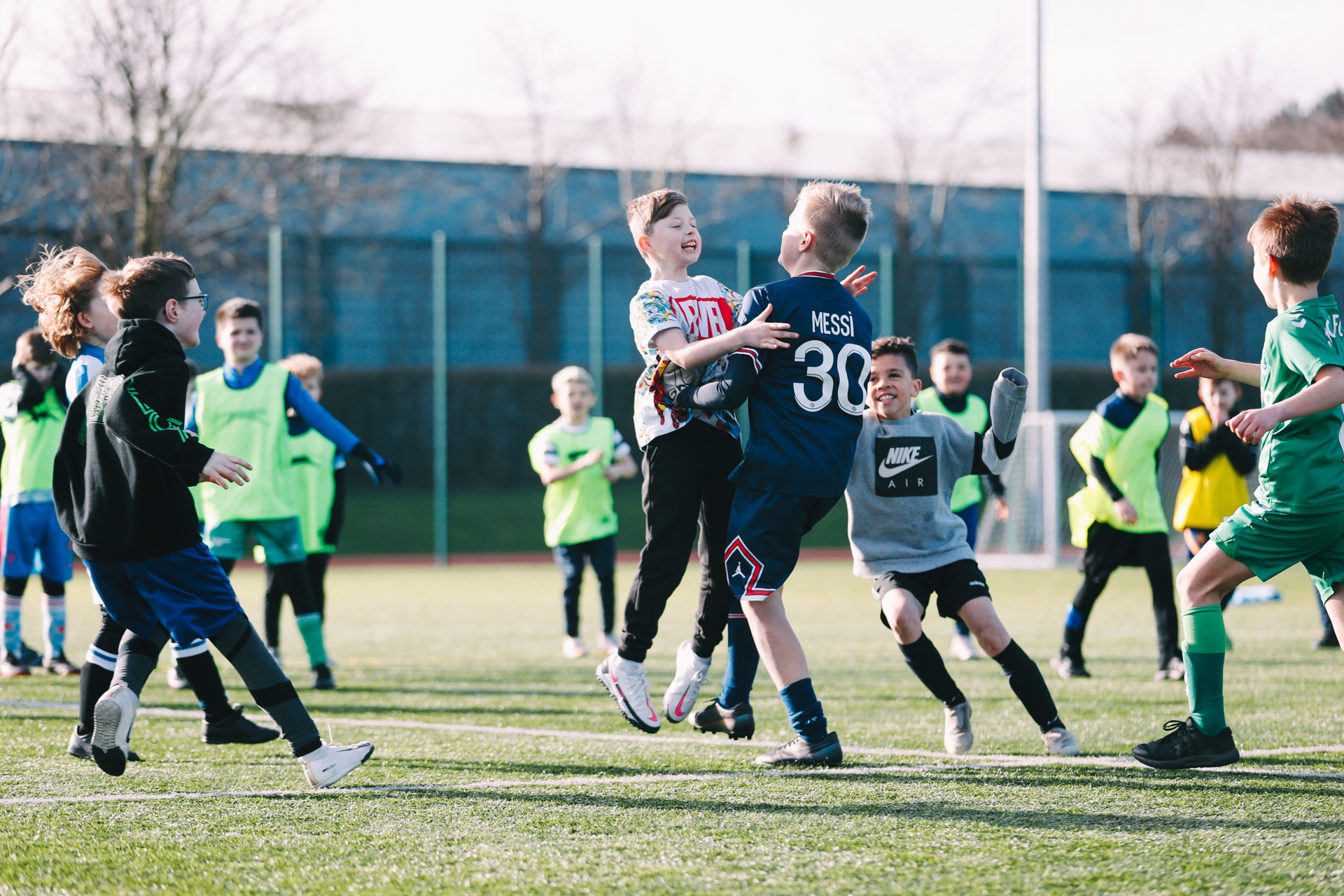 06 Mar

BUSY FEBRUARY HALF TERM SEES YOUNG PEOPLE ENGAGE IN SPORT

February half term was a busy time for the Huddersfield Town Foundation, with close to 150 young people playing sport across three sites!

60 children aged between five and 11 played five days of football at Leeds Road Sports Complex, with 30 of the same age group playing three days at St John Fisher Catholic Voluntary Academy.

In addition, 18 young people signed up to the Foundation's two-day multi-sport camp for those with a disability and/or special educational needs.

Finally, the Foundation worked with 40 children in year seven and eight at North Huddersfield Trust School. As part of the partnership, the students received a hot lunch provided by KSDL Catering.

Both football camps for primary school children were supported by, which funded places for children that receive free school meals.

On Tuesday 22 February, Town forward Josh Koroma took questions on a range of topics from the children via Zoom!

Club and Community Coordinator Michael Hefele then visited children at St John Fisher's in Dewsbury, taking part in their small-sided games before doing a Q&A and signing autographs.

The Foundation will run similar provision in both weeks of the April school holidays, excluding bank holidays.

The Leeds Road Football dates are priced at £50 and are available to book NOW! To do so, just click the desired date below.

Foundation coaches will deliver at St John Fisher in the first week of the April holidays, and this is also priced at £50. To book this, please CLICK HERE.

A typical camp day runs from 9.30am – 3pm, with children required to bring a packed lunch with them.

Each day focuses on a different aspect of football, whether that be shooting, passing, dribbling etc.

At the end of the event each participant receives a medal and certificate, with varying Town-related prizes also given out throughout.

If you would like any further information on the Town Foundation's half term camps, please contact Football Development Manager Nathan Thorpe via email: Nathan.thorpe@htafcfoundation.com or 07741 671 064.