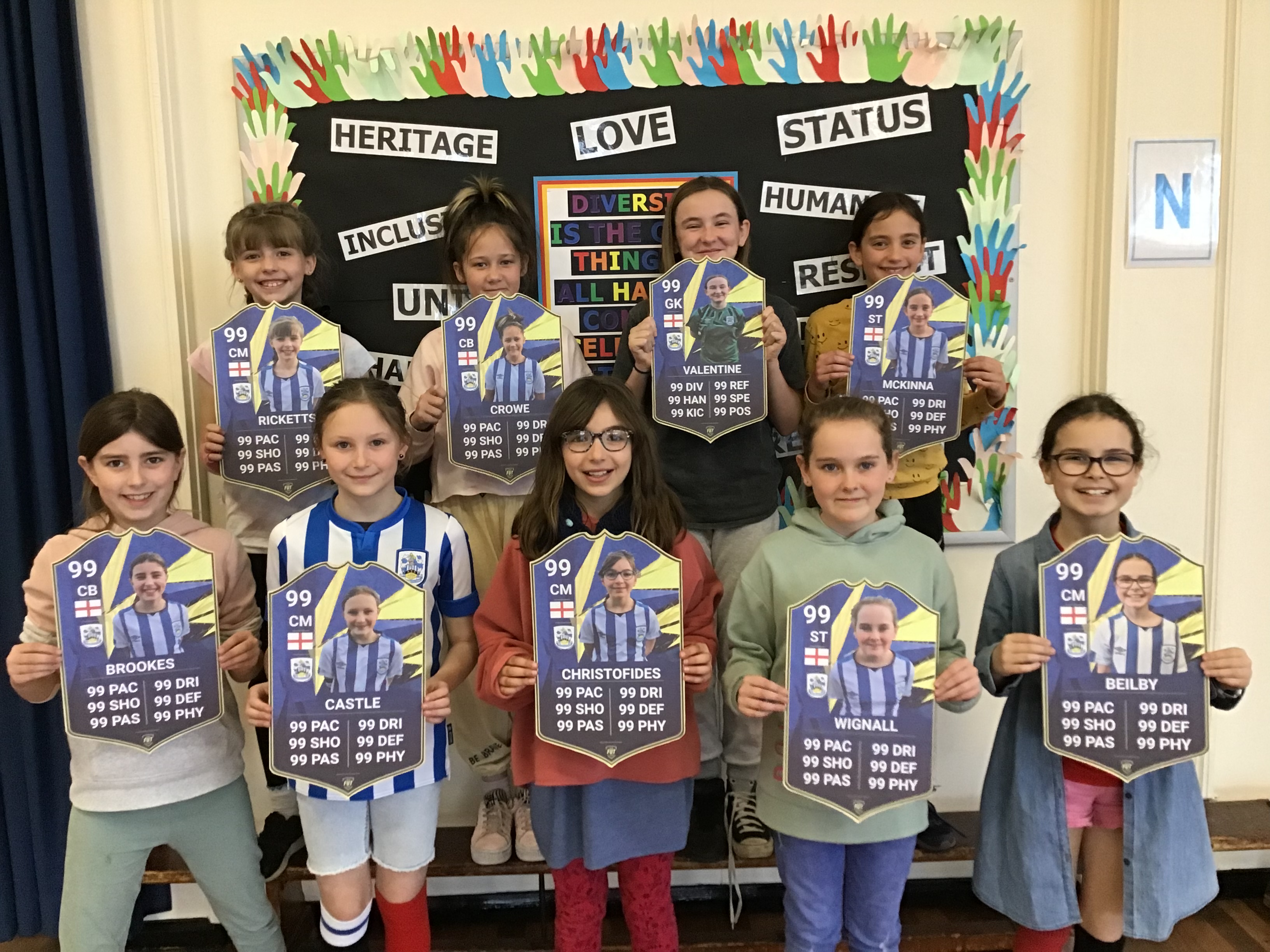 23 Mar

LOCAL SCHOOLS REPRESENT TOWN FOUNDATION IN REGIONAL TOURNAMENTS

The Huddersfield Town Foundation has once again partnered with local schools to give children the chance to compete against others from across the country!

Year 6 boys at Kirkburton Middle School represented Town in the EFL Kids Cup regional finals hosted by Sheffield United Community Foundation.

Then, a team from Reinwood Junior School travelled to Rotherham United Community Sports Trust to take part in the regional stage of the Premier League Primary Stars U11 girls tournament.

In the EFL tournament, which is supported nationally by Utilita, Kirkburton won all five of their group games against Barnsley, Blackpool, Hull City, Middlesbrough and Stoke City.

Unfortunately they lost out at the quarter final stage, falling on the wrong side of a narrow 2-1 scoreline.

On the experience Shane Killock, a Town Academy graduate who now teaches at Kirkburton, commented:

"The children were really excited about participating in the tournament and couldn't wait to play! The tournament itself was well run, with clear, consistent rules and the teams who got through to the knock-out stages were informed of the format for this.

"As a school, we were extremely proud to represent Huddersfield Town; there was a real buzz about the place- both staff and parents were just as excited as the children I think! Obviously, everyone was gutted that we didn't make it to Wembley, but it was a fantastic tournament to be a part of."

Reinwood played their tournament on the grounds of Sheffield Hallam University, featuring in a group with Barnsley, Grimsby, Doncaster Rovers, Leeds United, Scunthorpe United and Sheffield United.

Despite beating Grimsby and Scunthorpe and picking up a point against Doncaster, their other results were not enough to see them progress past the group stage.

York City were the overall winners, with Sheffield United and Leeds also doing enough to progress to the national finals at Vicarage Road, the home of Watford FC.

The Town Foundation would like to thank both schools for agreeing to take part and showing exceptional levels of effort throughout.

Should you work at a Kirklees-based school and would like to be contacted when similar opportunities arise in the future, please contact Football Development Manager Nathan Thorpe via email: Nathan.thorpe@htafcfoundation.com.