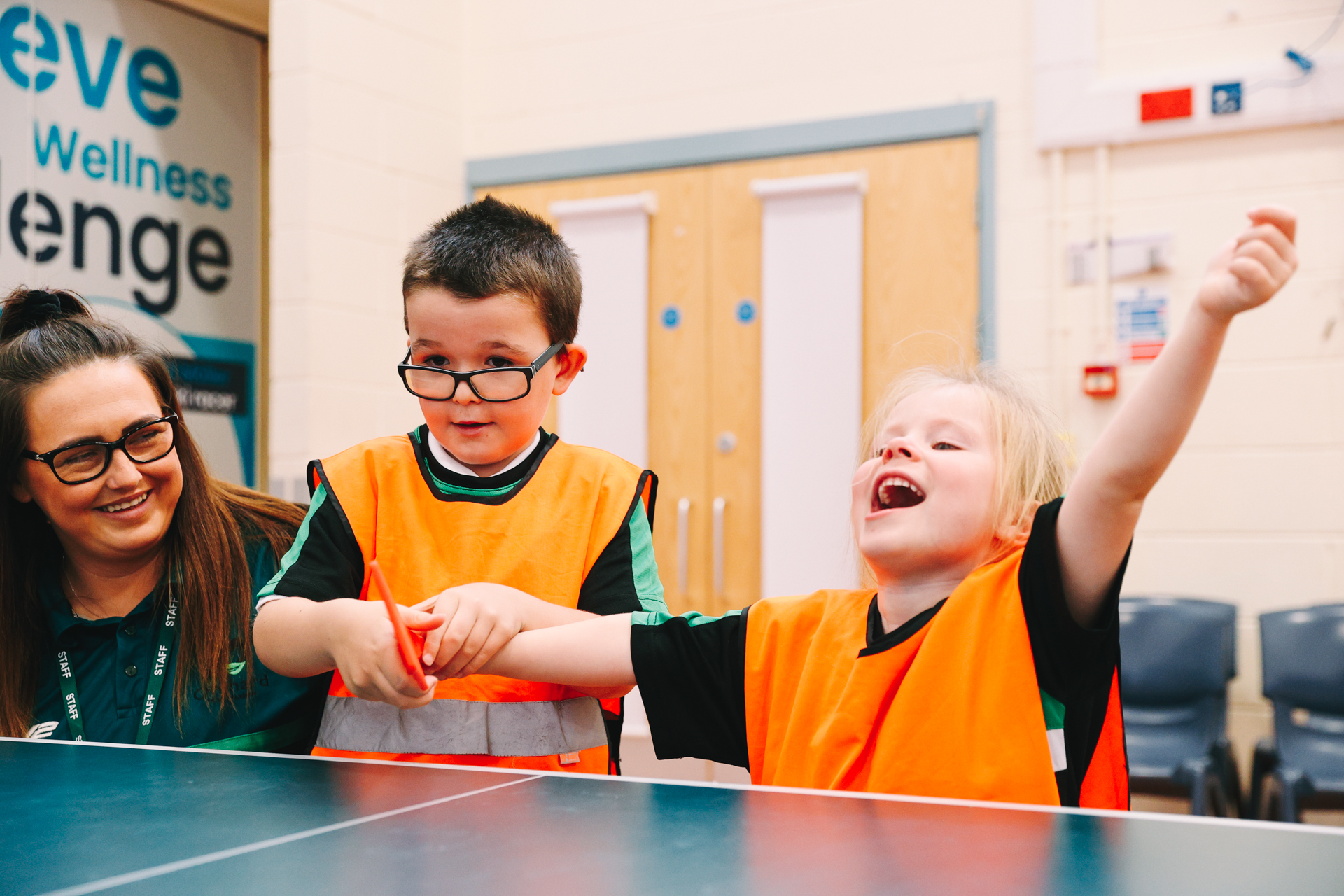 22 Jun

INCLUSIVE SPORTS FESTIVAL SEES CHILDREN WITH SPECIAL NEEDS GET ACTIVE!

Students from Fairfield School and Orchard Primary Academy recently took part in an Inclusive Sports Festival organised by the Huddersfield Town Foundation!

The event gave children with disabilities and/or special educational needs from all age groups an opportunity to try new sports and make new friends.

Hosted at Fairfield School in Batley, sports played included boccia, new age curling and table cricket.

At the end of the afternoon, all students received a medal and Town Foundation-branded medal to recognise their hard work.

To view a photo gallery from the day, please CLICK HERE.

The Town Foundation would like to thank the staff at both schools for taking part!

Fairfield and Orchard are both part of the Foundation's unique education programme, Premier League Primary Stars!

Primary Stars uses the power of football to engage teachers and students across all subject areas.

The programme is available to Primary Schools across Kirklees, Wakefield and Calderdale, inspiring boys and girls aged five to 11 in the classroom, the playground and on the sports field.

Teaching resources cover subjects from English, Maths, PE and PSHE, with curriculum linked worksheets and lesson plans.

Town Foundation staff provide teaching support and PLPS schools have access to a range of unique HTAFC benefits.

If you would like further information about the programme, please Primary Stars Manager Christina Cawtheray via email: christina.cawtheray@htafcfoundation.com or 01484 503 773.