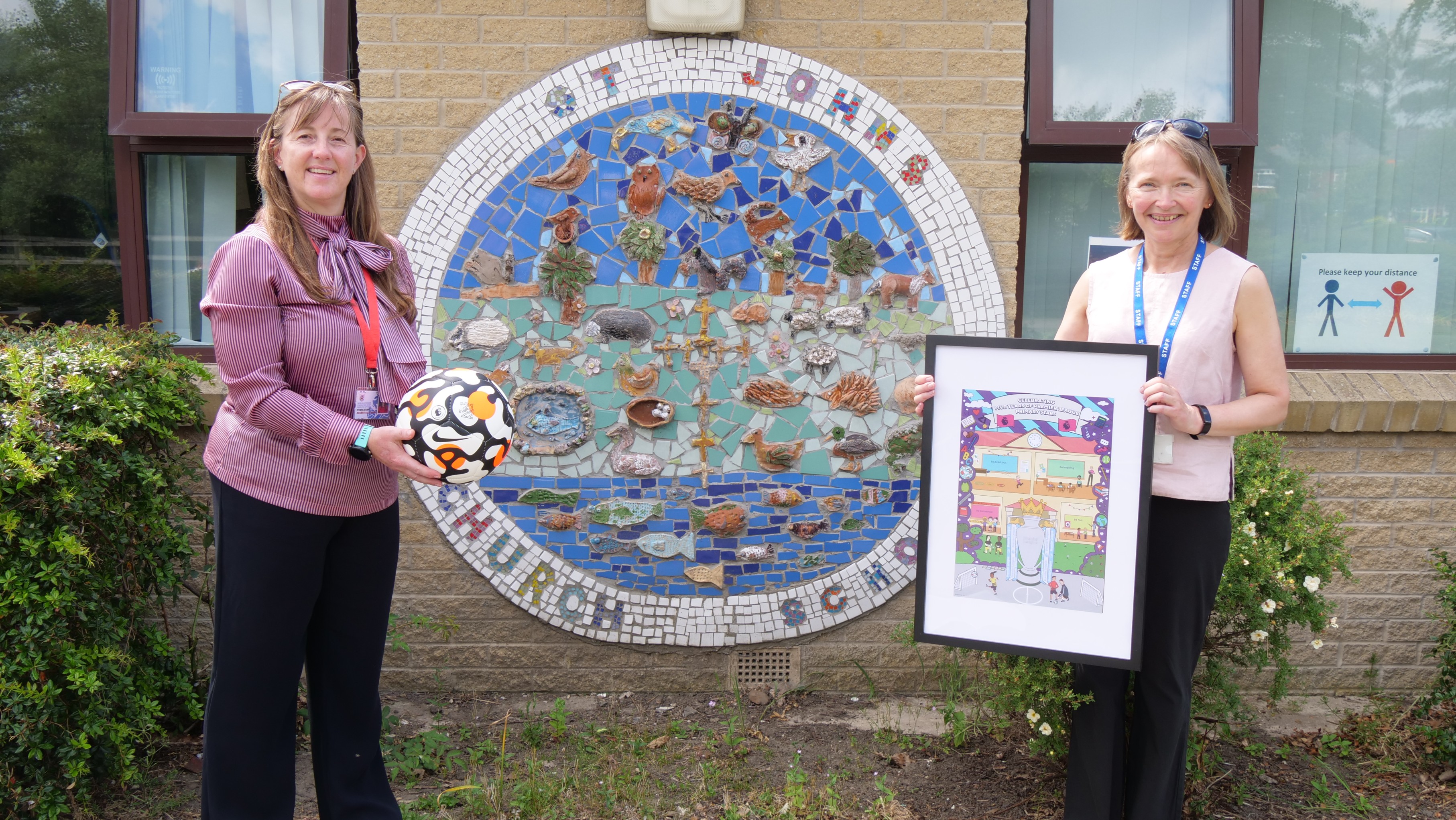 26 Jun

KATHRYN BENFORD NAMED TOWN FOUNDATION'S PRIMARY STARS 'SUPERSTAR'!

St John's Junior & Infant School Headteacher Kathryn Benford has been named as the Huddersfield Town Foundation's Premier League Primary Stars 'Superstar'!

The Premier League is celebrating five years of its schools' programme, available to every primary school in England and Wales.

It uses the appeal of the Premier League and professional football clubs to support pupils in the classroom, the playground and on the sports field.

To celebrate, club foundations have nominated a 'Superstar' – a young person or teacher who has inspired others through their dedication to the programme, enthusiasm and own personal development.

Kathryn was chosen as the Foundation's Superstar because she is a strong advocate of the Premier League Primary Stars programme since Huddersfield Town became a delivery club in 2017.

In her role, she has championed the partnership between her school and the Foundation and is always keen to acknowledge the positive impact the programme has on staff and pupils alike.

Kathryn said:

"Premier League Primary Stars has certainly helped children develop their skills in all aspects of school life and be ambitious in what they can achieve.

"This also includes their social skills as they inspire each other to improve as the support given by coaches goes beyond the classroom.

"The coaches are role models, and this has especially helped those children who want to live, dream and eat sport as they know they have to take an active role in other subjects as they see them participate in when they are supporting in the classroom.

"With teachers, the coaches have been able to up-skill them in P.E. lessons which has also helped with confidence as they have been supported in a range of ways to deliver sessions."

Mrs Benford, who is retiring from her role at the Golcar-based school at the end of the academic year, was presented with a Nike Strike football, thanks to Premier League partner Nike, and a framed, limited-edition five-year anniversary illustration, created by graphic designer and digital illustrator Zem Clarke.

Foundation CEO Siobhan Atkinson said

"St John's have been a delight to work with over the years. Kathryn's passion to use the power of sport to support her pupils has always been evident, and it's fantastic to see such a commitment to using Physical Education to support the development of her team.

She has engaged with the Foundation on many pilot programmes and has been willing to give time to help us make our delivery stronger. We wish her well with her retirement and hope she will have fond memories of working with us. She has been a true force in the teaching industry."

Currently 105 professional football clubs from across the leagues run in-classroom Premier League Primary Stars sessions in local schools. More than 58,000 teachers have signed up to access free online national curriculum-linked resources.

Premier League Chief Executive Richard Masters said:

"We launched Premier League Primary Stars five years ago to support teachers and use the power and popularity of football to inspire children in the classroom and on the sports field.

"Clubs do fantastic work to support children's learning and we are very proud that this national education programme now engages more than 18,500 primary schools in England and Wales.

"Congratulations to all those who have been recognized as a Premier League Primary Stars Superstar, as part of the five-year anniversary celebrations, and thank you to all those involved in the programme over the years."

The Premier League funds Premier League Primary Stars and other community programmes through its £100m investment per season in community facilities and community and education programmes.

This is the biggest voluntary contribution to communities and other good causes of any football league in the world.

Please visit www.premierleague.com for more information.
This week, we're celebrating 5️⃣ years of #PLPrimaryStars!

We're proud to deliver in local primary schools, supporting staff in English, Maths, PE & PSHE.

There's still time to sign up for 2022/23.

📧 christina.cawtheray@htafcfoundation.com. #htafc | @PLCommunities pic.twitter.com/FEo4aM0sOf

— Huddersfield Town Foundation (@htafcfoundation) June 20, 2022