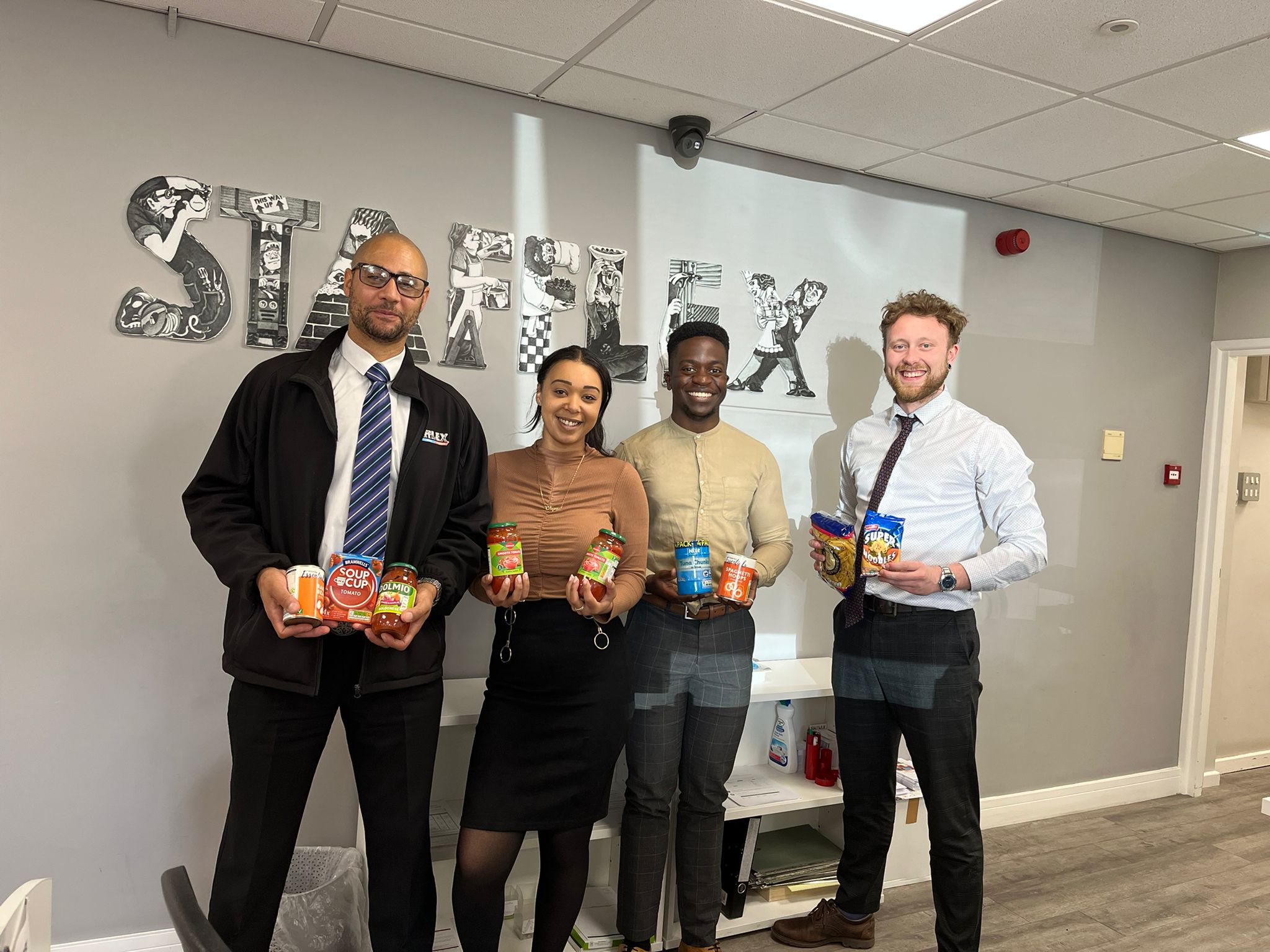 14 Jul

LOCAL BUSINESS' AND SCHOOLS SUPPORT FOOD BANK WEEK!

More than 2,000 items of food, toiletries and cleaning products were donated by the public during the Huddersfield Town Foundation's Food Bank Awareness week!

Taking place between Monday 20 and Sunday 26 June, the event was designed to take place in lieu of match day collections during the off season.

Donations have now been split between Batley Food Bank, the Welcome Centre, Food Bank and more and the Mirfield branch of the Salvation Army.

The Town Foundation would like to thank the following organisations for taking part:

Kirklees Probation Service

Hopton Care Cottages

Moldgreen Community Primary School

Brewfitt

Santander

Stafflex

Lindley Liberal Club

Woodside Green Primary School

Claire Jennings, Batley Food Bank Coordinator commented:

"We were delighted with the excellent donation from the Huddersfield Town Foundation and received a variety of much needed tinned foods, which helped stock our shelves and fill the many food parcels we give out each week.

"The toiletries and cleaning products are always a welcome addition as we know that these are an extra expense which some of our clients just cannot afford."

Emma Greenough, Fundraising Manager at the Welcome Centre added:

"Not only is demand rising for our service, but support is dropping off as everyone is facing their own personal challenges due to the cost of living crisis.

"The Huddersfield Town Foundation's Food Bank Awareness week came at a great time for us, and we're so grateful to them for helping us raise donations and to our supporters old and new that have taken the time to contribute in offices, schools and homes across Kirklees."

The #FansForFoodbanks campaign will return to Huddersfield Town's home first-team fixtures for the 2022/23 season.

Supporters are encouraged to spare any non-perishable goods that they can, with donation points set up around the John Smith's Stadium prior to kick-off.

Full details of the donation points will be announced ahead of the visit of Burnley on Friday 29 July 2022.

If you would like any further information in the meantime, please contact help@htafcfoundation.com.