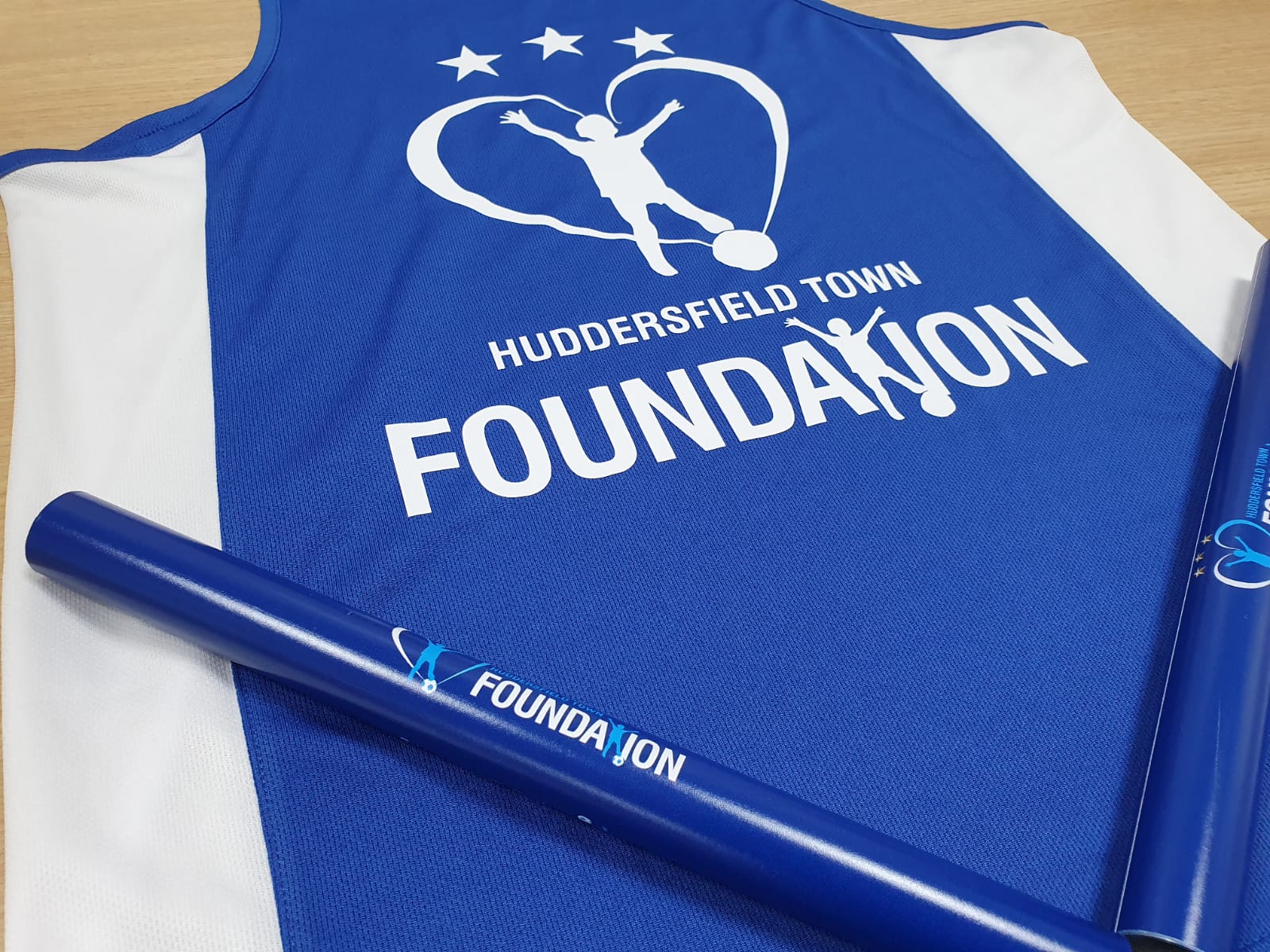 20 Jul

GET YOUR RUNNING SHOES ON AND SUPPORT THE TOWN FOUNDATION!

The Huddersfield Town Foundation invites you to take on its special 'virtual' version of the Great North Run on Sunday 11 September 2022!

Taking place on the same day as the popular event in Newcastle, the event is perfect runners of all abilities that live local to Kirklees.

The half marathon route will start outside St Peter's Church in Hartshead at 9.30am, with runners then heading down into Mirfield before travelling along Huddersfield Road onto Cooper Bridge.

From there, it's a journey to Bradley and down onto the main road until they get to Leeds Road Sports Complex, when runners will cut through the playing fields and onto the canal.

They will then run adjacent to the canal until they reach the Premier Inn in Aspley, before returning to St. Andrew's Road and finishing at the John Smith's Stadium via Bradley Mills.

Runners can take part by themselves or as part of a team and are welcome to complete as many of the 13.1 miles as they would like to.

The event is designed as a fundraising event for the Town Foundation, and as such entrants are asked to raise a minimum of £100.

Anybody who raises that amount will be entitled to a free pair of tickets to a Huddersfield Town home Sky Bet Championship fixture during the 2022/23 season, subject to availability.

Registration is free and can be done via Eventbrite HERE.

Once you have registered, the Foundation will be in touch to explain how you can fundraise and share some useful tips and tricks.

The Town Foundation is the official charity of Huddersfield Town and aims to tackle the consequences of inequality by working to provide positive opportunities and support to the community of Kirklees.

Money raised from this event will go into its unrestricted funding pot, meaning that it can be spent on any programme that is not supported by another funder.

Further details around the logistics of the day will be communicated to everybody that signs up to take part in due course.

If you have any further queries, please email help@htafcfoundation.com or call 01484 503773.