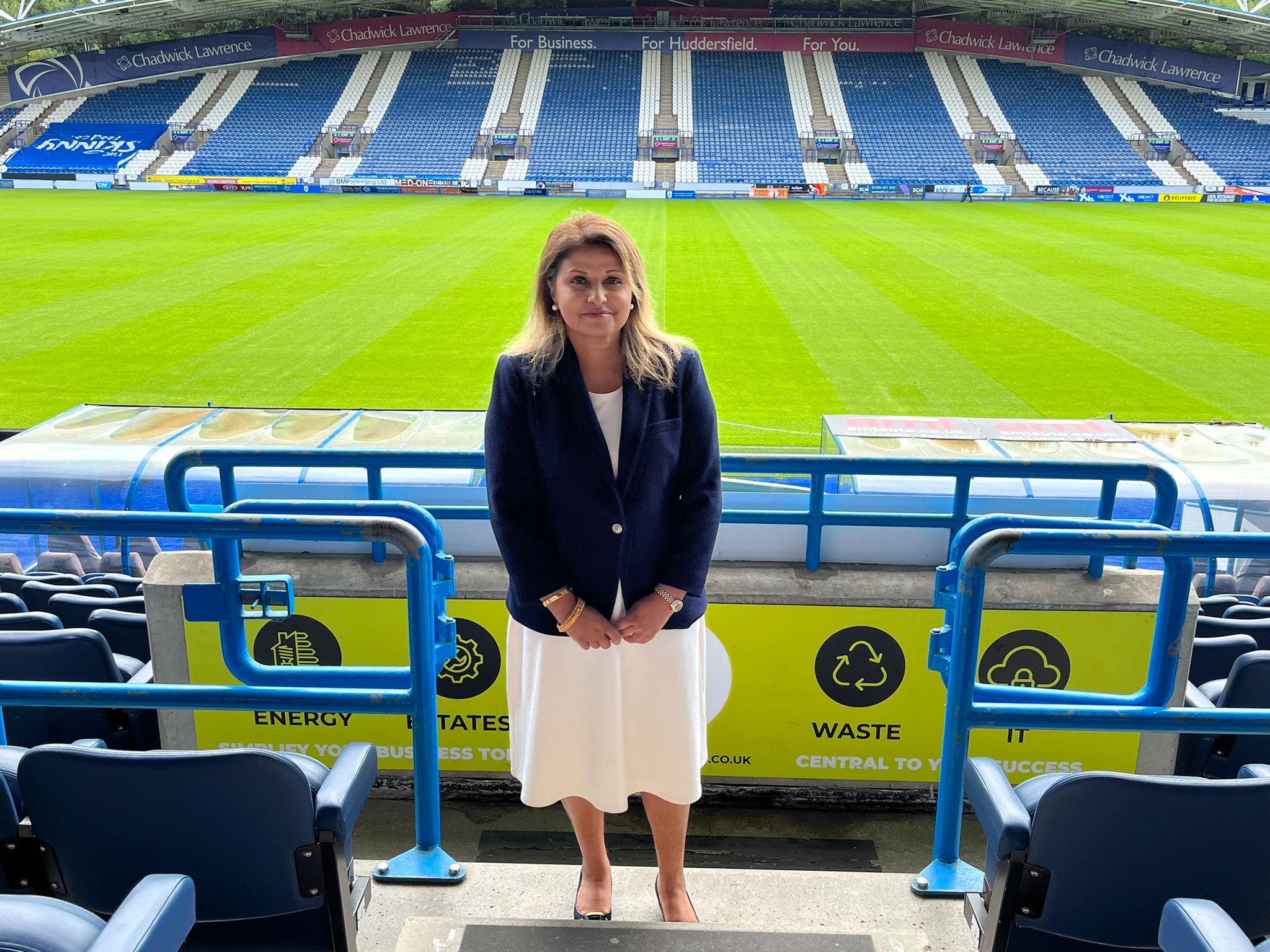 02 Aug

KAVITA SINGH JOINS THE TOWN FOUNDATION'S BOARD OF TRUSTEES!

The Huddersfield Town Foundation is delighted to announce the appointment of Kavita Singh to its Board of Trustees!

Kavita has worked as a solicitor for more than 30 years and currently leads legal services across 12 countries for an international healthcare company.

Hailing from Lindley and part of a passionate family of Huddersfield Town supporters, she will advise the Foundation on best practice around governance.

Having obtained a law degree and a qualification in management training in organisational strategy from Cambridge University in the 1980s, Kavita's careers began at corporate law firm Clifford Chance.

An Executive Director role at Goldman Sachs followed and Kavita also currently serves as an independent Non-Executive Director of the Yorkshire County Cricket Club.

The role of a trustee is voluntary, with the board meeting roughly every three months.

On her appointment, Kavita commented:

"I am delighted to have been given the opportunity to join the Huddersfield Town Foundation as a Trustee. It is a fantastic organisation doing valuable and important work within the heart of our community, both within and outside of football .

"I am excited for the future of the Foundation which has grown from strength to strength, positively impacting the lives and experiences of a large number of people within our area in a really meaningful way."

The Town Foundation's Chair of Trustees Aidan Grills added:

"It's fantastic to be able to welcome Kavita to the team. She brings with her a wealth of knowledge both in and out of work, which will prove invaluable as we look to ensure the Foundation serves our local community in the best possible way."

Following Kavita's appointment, the full list of Town Foundation trustees is now as follows:

Aidan Grills (Chair)
Ann Hough
Harpreet Singh
Katie Cuerden
Kavita Singh
Louise Woollard
Martin Gonzalez
Ryan Virtue

Should you like more information on the role of a trustee and/or opportunities at the Town Foundation, please email help@htafcfoundation.com or call 01484 503 773 in the first instance.