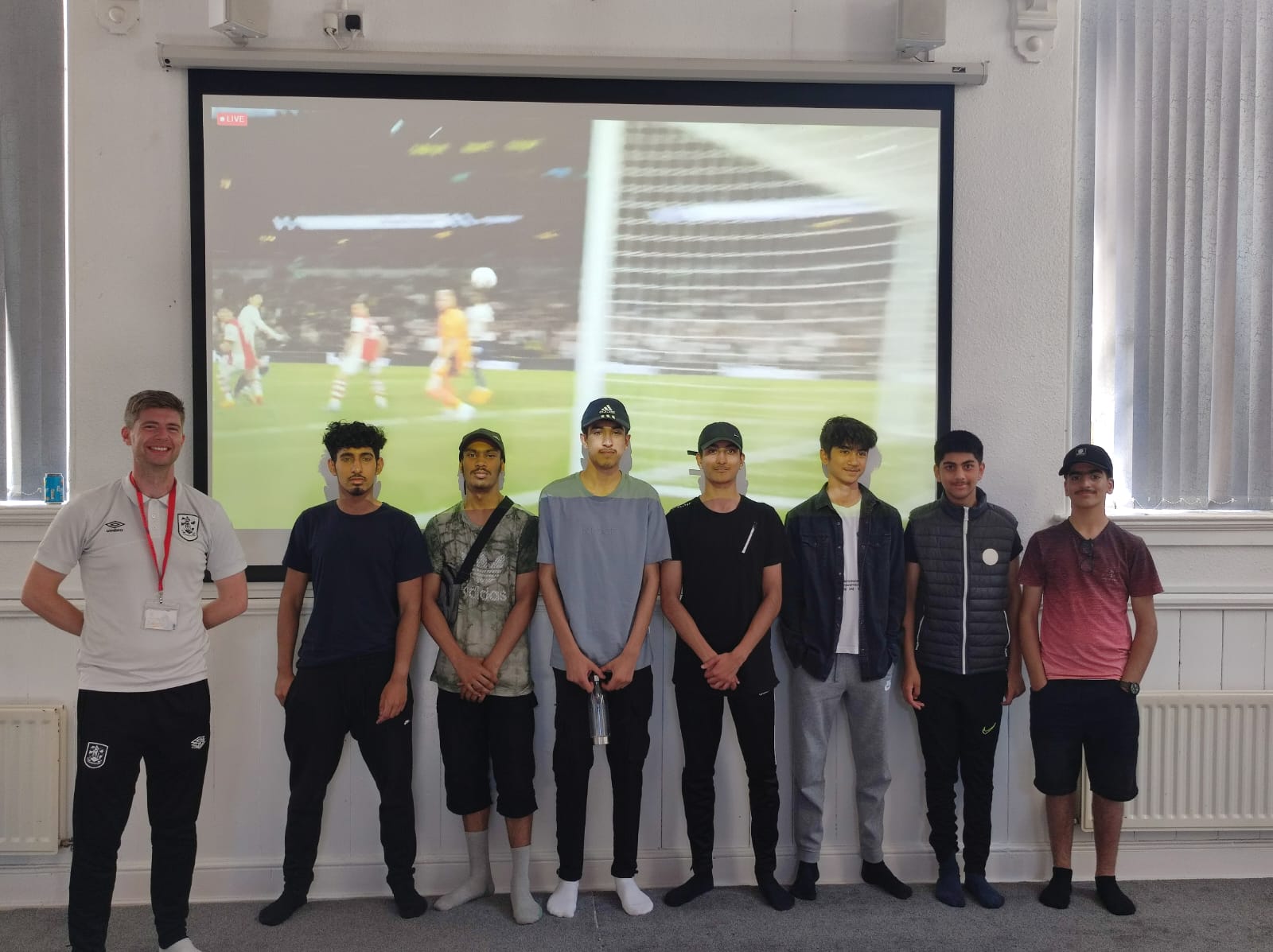 02 Sep

PREMIER LEAGUE YOUTH SUMMIT HELPS YOUNG PEOPLE IN HUDDERSFIELD!

Hundreds of young people from across England and Wales have been empowered by the Premier League and professional football clubs to share their views on the issues that are affecting them and their communities, as part of the Premier League Youth Summit 2022.

Seven teenagers from the Huddersfield Town Foundation's Premier League Kicks programme took part in the summit at the Eden Centre in Birkby.

Held at BBC Media City in Salford, and delivered in partnership with BBC Children in Need, the virtual summit encouraged 11-18-year-olds, representing 61 professional football club community organisations, to engage in discussions around equality, diversity and inclusion.

The participants involved also contributed to discussions on community safety and youth employment in their area.

On the initiative Joe Scargill, Premier League Kicks Manager at the Town Foundation commented:

"It was a pleasure to be able to bring this group together, all of whom regularly attend our weekly session at Leeds Road Sports Complex on Friday evenings.

"Their levels of engagement and creativity were top drawer and I hope that they found the afternoon to be a beneficial but most importantly enjoyable experience."
Premier League Head of Community Nick Perchard added:
"The Premier League is committed to promoting equality and giving young people from different backgrounds the opportunity to have their say. The Premier League Youth Summit offers young people from across England and Wales the chance to come together to discuss the topics that matter to them, to help shape their communities.
"Our Premier League Changemakers, Kicks and Kicks Targeted activity supports more than 80,000 young people every year, so we know how important it is for the League and our clubs to be able to provide positive activities both on and off the pitch.
"It's vital that we continue to support and empower young people from every part of the community to tell us about what matters to them and seek their thoughts on how the Premier League can best support them with the challenges they face in their everyday lives."
The virtual Premier League Youth Summit began in the 2020/21 season, with the aim of involving and supporting young people in positive conversation, while empowering them to tackle issues that affect their communities. More than 1000 young people have contributed to the discussions to date.
Over the next three years, the Premier League will continue its world-leading levels of support by contributing £1.6 billion to communities and the wider game. Visit premierleague.com for more information.