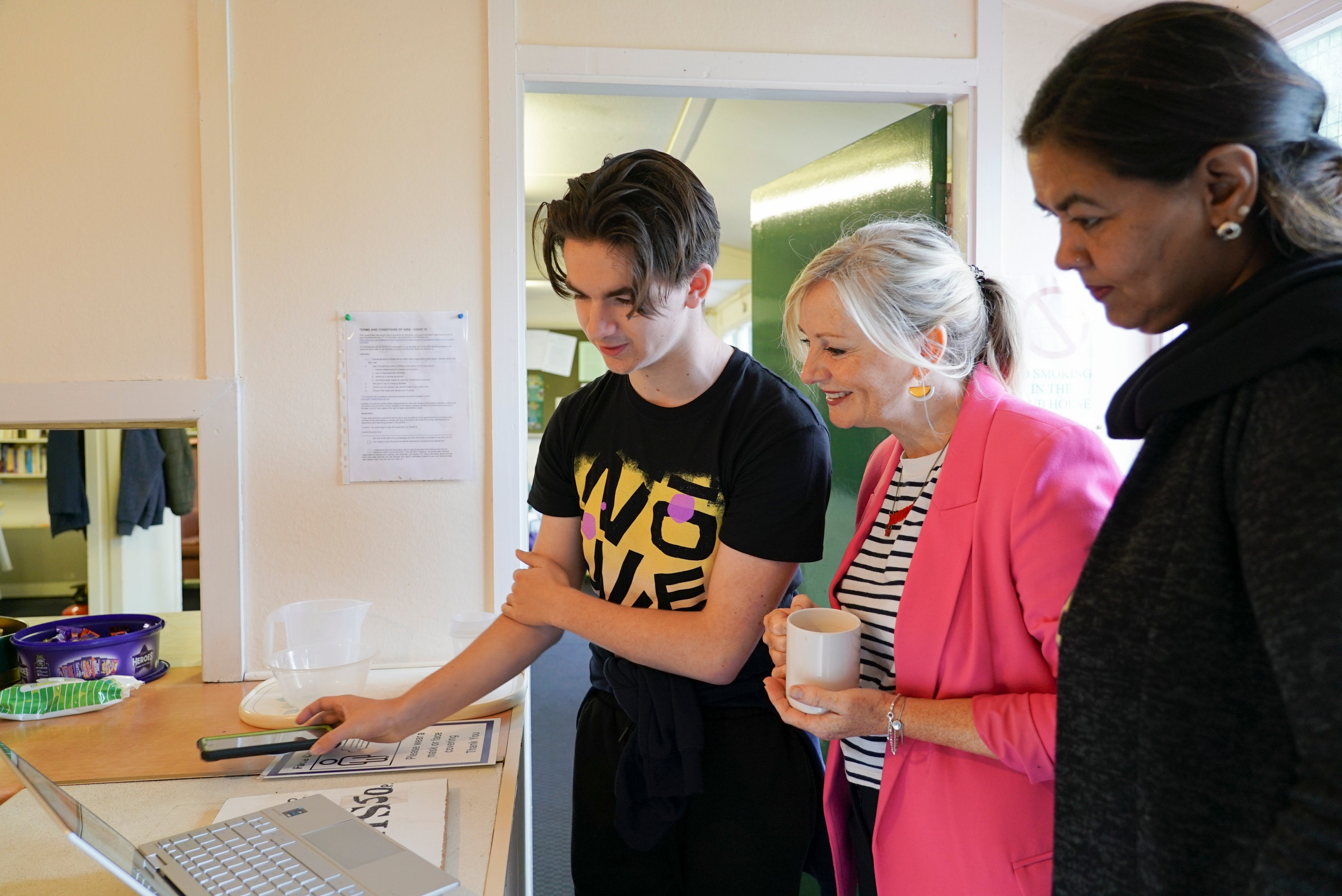 07 Sep

SOCIAL ACTION PROJECT VISITED BY WEST YORKSHIRE MAYOR TRACY BRABIN!

Mayor of West Yorkshire Tracy Brabin recently visited young people undertaking social action work as part of the Huddersfield Town Foundation's National Citizen Service (NCS) programme!

A group of 45, aged 16 and 17, spent the week volunteering at Soothill Bowling Club with their Secretary and part-time Groundsman Stuart Gledhill.

Roles included improving their online presence by creating a Facebook page and sprucing up their facilities, giving everything a fresh lick of paint!

As part of her role as West Yorkshire Mayor, Tracy ensured that all 200+ young people accessing the Foundation's NCS programme this summer had access to a free MCard.

Each child was on the programme for two weeks, with the second week involving social action in their local area.

The MCard ensured that they were able to utilise free bus travel to get to different locations and make the best impact possible!

When asked whether having the NCS group down had been rewarding, Stuart said:

"I think it's been absolutely brilliant and I can't praise all of them highly enough. Their enthusiasm, attitude and hard work that they've put in is second to none.

"I'm also a member of the Friends of Batley station organisation where we had another group of young people and would recommend you all to any other local charity that needs a helping hand."

Tracy shared the below message on her Twitter page!
It was inspirational. Really glad we've been able to help too with free MCard for all taking part 👍🏻 https://t.co/JtB8N4iT1C

— TracyBrabin (@TracyBrabin) August 25, 2022
The Town Foundation would like to place on record its thanks to Tracy and her team for visiting, and for providing the free MCards. It truly is greatly appreciated by participants and staff alike.
In total, 210 young people took part in NCS with the Town Foundation this summer! Keep an eye on www.htafcfoundation.com for a full round up of what they got up to in due course.