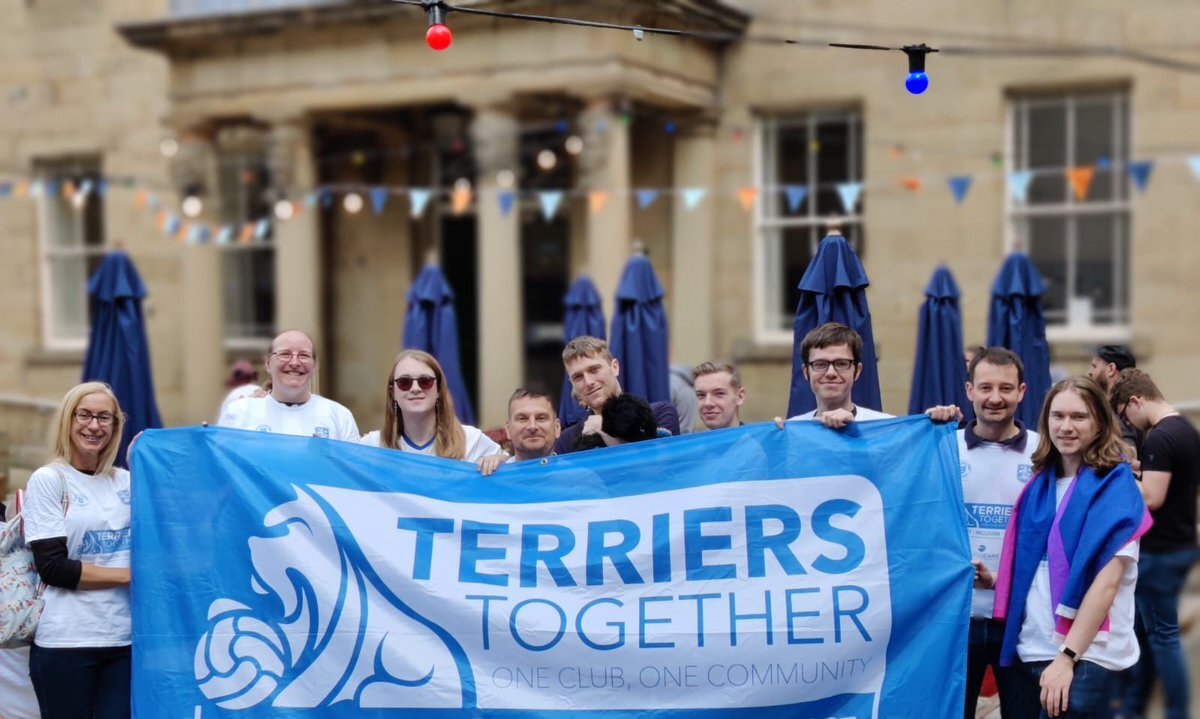 24 Sep

EQUIPMENT DONATION KICK STARTS YORKSHIRE TERRIERS PARTNERSHIP

The Huddersfield Town Foundation is delighted to announce a new partnership with LGBTQ+ football club Yorkshire Terriers!

For 25 years the Terriers have provided an inclusive and competitive environment for LGBTQ+ people and allies to play football – and are always on the lookout for new players.

They play in two national league competitions and a national cup with games at weekends.

The club is active off the pitch too, providing a social environment for LGBTQ+ people and allies with a passion for football to meet like-minded people, as well as a supportive and safe atmosphere for people of any gender and sexuality.

The Town Foundation has supported Yorkshire Terriers by providing equipment for use in training and on match days.

In July, Yorkshire Terriers joined representatives from Huddersfield Town, the Town Foundation and HTAFC Women at the commemorative Pride '81 anniversary march in Huddersfield town centre.

Founding members of the Gay Football Supporters' Network (GFSN) League, the club has won the title three times in the past five years, whilst also competing in the Midlands Unity League (MUL).

On the partnership Joe Scargill, Premier League Kicks Manager at the Town Foundation said:

"As a club, we are proud to continually promote equality and celebrate diversity through our Terriers Together strategy.

"Yorkshire Terriers has been providing a welcoming environment for LGBTQ+ people and allies for quarter of a century, so I'm thrilled that we have been able to create this partnership which will help to inform our practice as we continue to provide opportunities for all sections of the community to engage with our activities."

The club currently trains every Thursday at 8pm at Middleton Leisure Centre in Leeds, with a view to move to Huddersfield in the near future as the partnership builds in strength.

You can get in touch via Facebook, Twitter (@yterriersfc) or their website – www.yterriers.co.uk.