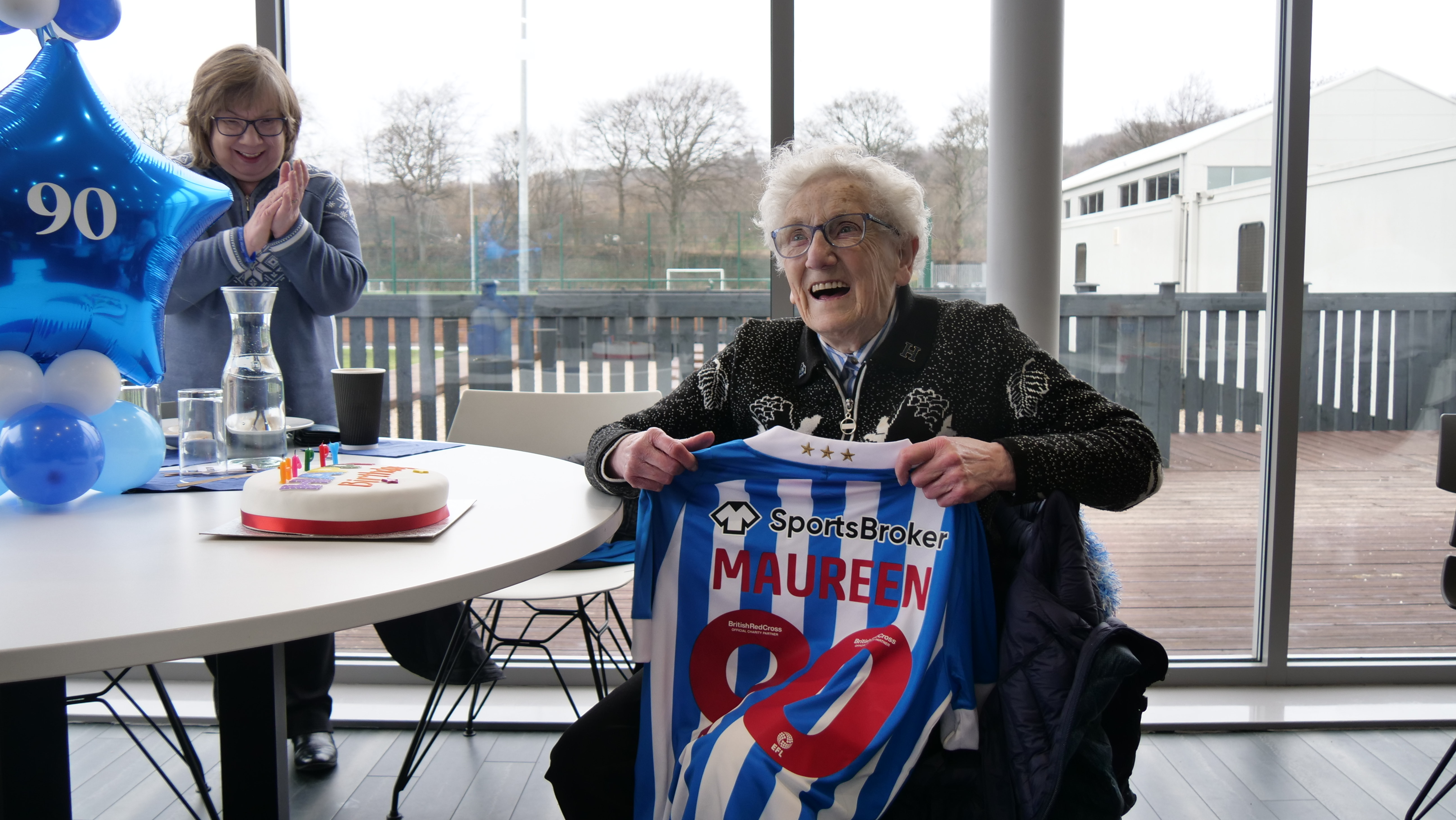 02 Feb

FOUNDATION THANKS MAUREEN PROCTER FOR PROGRAMME DONATION

Huddersfield Town Foundation would like to thank Maureen Procter for donating a full-page advertisement to promote our Educational packages in Town's match day programme, The Terrier, for their home game against Queens Park Rangers on Saturday 4 February.

In celebration of her 90th birthday last week, Maureen and her family are sponsoring Town's Championship fixture against QPR this weekend.

A retired teacher, Maureen wanted to use her milestone to continue her passion and support for educating young people and to help the Foundation further promote their work.

Following the Terriers for eight decades, she taught in four schools across the Huddersfield area, starting in 1953 when she first qualified to be a teacher in Stile Common Secondary School where she taught Andy Booth's father as well as Town legend Trevor Cherry.

When Maureen returned to teaching after having her own children, she taught at Dalton Infants School, which is the only one of the four she worked at that is still open. Dalton is currently one of the 41 schools that benefit from our Breakfast Clubs!

She also worked at Ashwood School, aiding children with special educational needs and when it eventually closed, she moved to Longley School, where Maureen continued to bless and help the lives of those with special educational needs.

Now called Woodley School, which is specifically for kids with complex autism, Maureen retired from Longley in 1993 and has spent her time since to continue to follow Town across the country.

On her birthday, Maureen was greeted by the first-team squad and enjoyed her dinner at the Millers Oils High Performance Complex, as well as being presented with a birthday cake and shirt by Captain Jonathan Hogg.

The Foundation hopes that Maureen enjoyed her day and congratulates her on such a special milestone.  We thoroughly thank her for generously donating a page, which we have used to showcase our Premier League Primary Stars project in schools, for us in the programme for Saturday's game! Don't miss out on your copy!

CLICK HERE to read about Maureen's day with the Club!