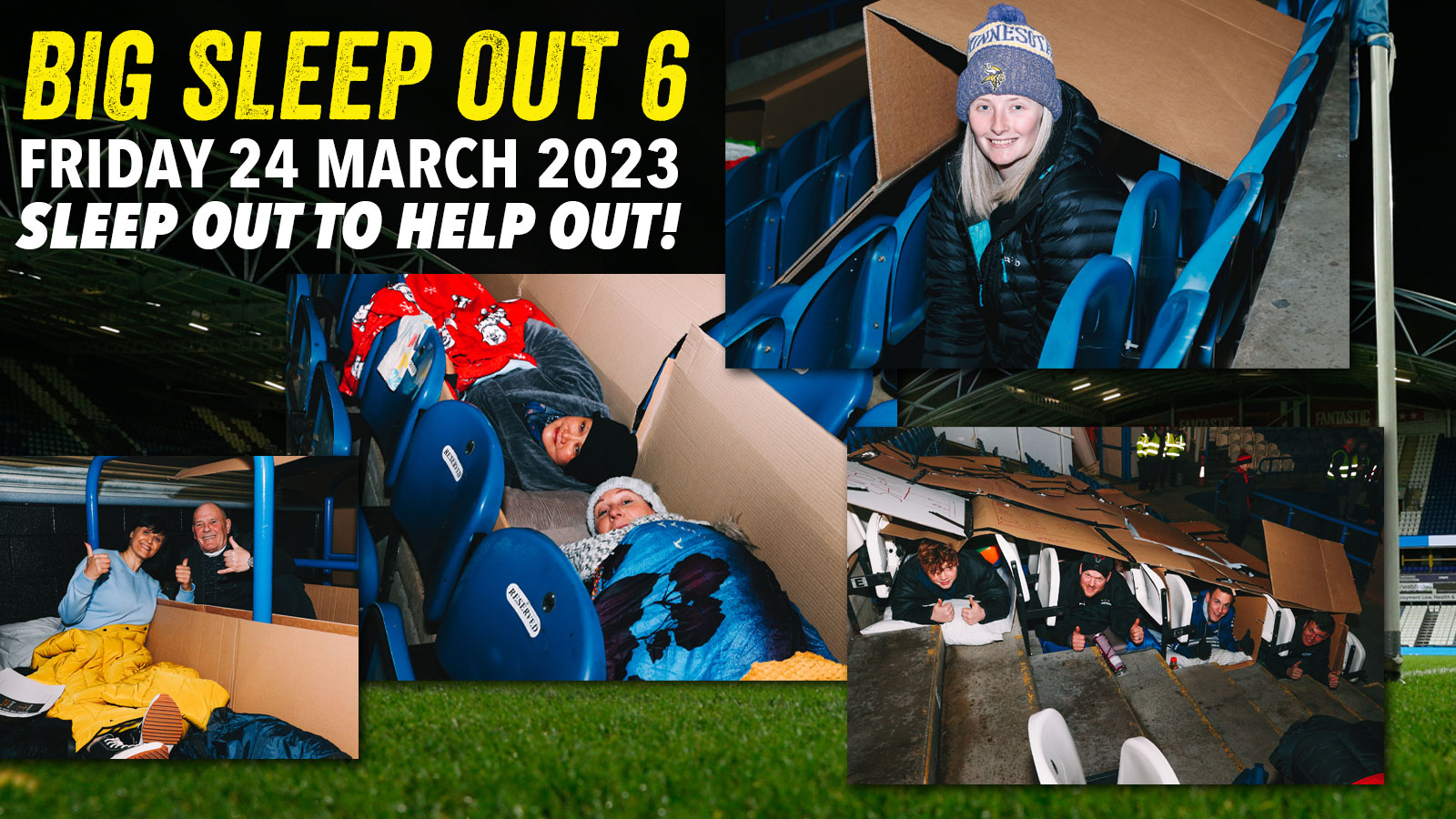 03 Feb

BIG SLEEP OUT 6 TAKES PLACE ON FRIDAY 24 MARCH

Get your sleeping bags at the ready and join us for our annual Big Sleep Out that takes place on Friday 24 March at the John Smith's Stadium!

We are encouraging supporters to join in with the sixth instalment of the event and brave the night to raise some much-needed funds for local homeless charities and organisations, as well as towards the Foundation's Breakfast Clubs.

To date, we have raised a brilliant £157,000. The money collected this year will be distributed to some great causes that help to battle poverty in and around the Kirklees area.

Why not challenge family or friends to spend the night, or use it as a great teambuilding exercise for your business and work colleagues? Brave contestants will be kept warm throughout the night with hot drinks and snacks.

Upon arrival, attendees will set up their dens for the night in the Chadwick Lawrence stand, whether that be in the concourse or the stand looking down on the pitch.

The event will conclude at 7am the morning after, when participants will say their goodbyes having hopefully had an eye-opening experience.

Although only for one night, the aim is to try and give participants an insight into the struggles that homeless people deal with on a day-to-day basis.

Participants are asked to fundraise at least £100 per person to take part in the event.

To register, please CLICK HERE and select the 'Register Now' button and fill out the sign-up form. Please note that the closing date to sign up is Friday 17 March.

For any further details or questions, please contact the team at fundraising@htafcfoundation.com.