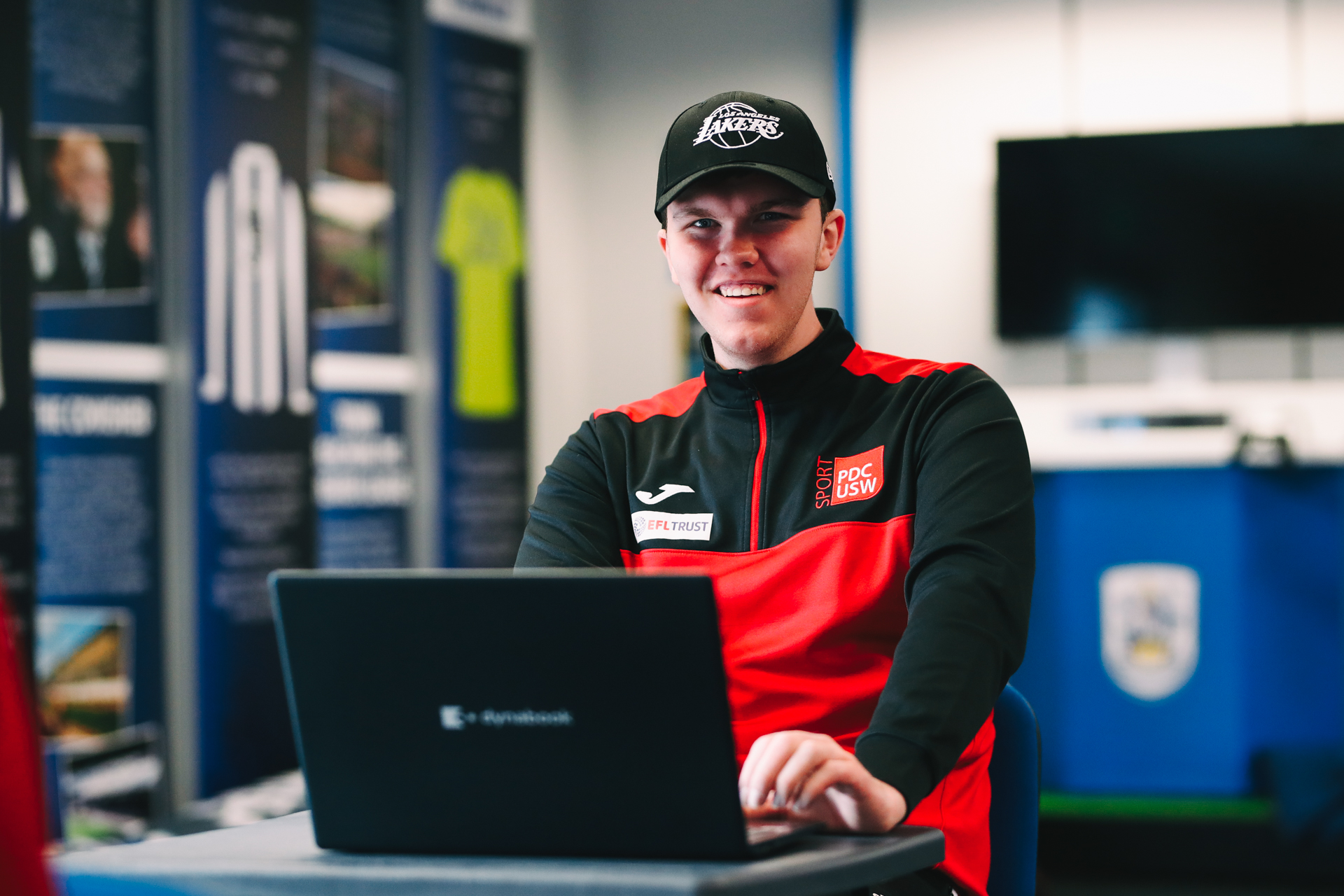 23 Feb

PLACES STILL AVAILABLE FOR OUR USW DEGREE PROGRAMME!

Our degree programme in Coaching and Sports Development in partnership with the University of South Wales and the EFL Trust is coming into its fourth year – and there are still places available to be taken!

We are currently running two Foundation degree programmes, with the option to 'top-up' and complete a third year of study, graduating with a full BSc (Hons) undergraduate degree.

Both our fantastic programmes differ from traditional University degree programmes which allow students to gain an undergraduate degree whilst gaining diverse, varied, and valuable industry-based experience from the very first semester.

Our programmes offer a thoroughly supported higher-education pathway like no other. Our smaller cohorts offer a more bespoke experience where students are closely monitored and supported throughout to help with giving each student a more welcoming and immersive experience.

The blended-learning format affords students convenience and flexibility, with face-to-face lectures based at the John Smith's Stadium and complete learning materials based online.

This allows students to fit the programme around existing commitments that they may have and allows us to tailor the degree programme to the individual to ensure that the best experience for them is available.

In a recent survey of UK employers, the Association of Graduate Recruiters (AGR) has found that half of employers believe graduates lack basic workplace skills such as getting things done with or through other people and understanding the world of work and where they fit.

Our programmes see students work closely with Huddersfield Town Foundation staff to learn and develop alongside a diverse workforce of experienced professionals, where they can advance practical and interpersonal skills to develop them as people.

Jonny Pearson, a second-year student, explains the benefits that he has had whilst studying with us and his blended learning with the Foundation.

He said: "I am really enjoying it!"

"From my point of view coming into it [the programme] at an older age, I have got that experience and the Foundation has been really supportive of me going back into education.

"We help out at camps and other events which helps us to develop us as coaches and I am currently doing my UEFA C license which is a great opportunity for anyone coming on to the course.

"It is a great chance to develop across the different programmes within the Foundation and with branching out into different areas.

"The course has progressed me well and provided me with some great experiences and it is something that I definitely recommend."

We are welcoming people on to places on both of our courses starting in September 2023:
FdSc Community Football Coaching and Development
FdSc Sports Coaching and Development
Please contact Programme lead and course mentor Adam Halliday for more information by emailing adam.halliday@htafcfoundation.com or calling 07741 671 062!