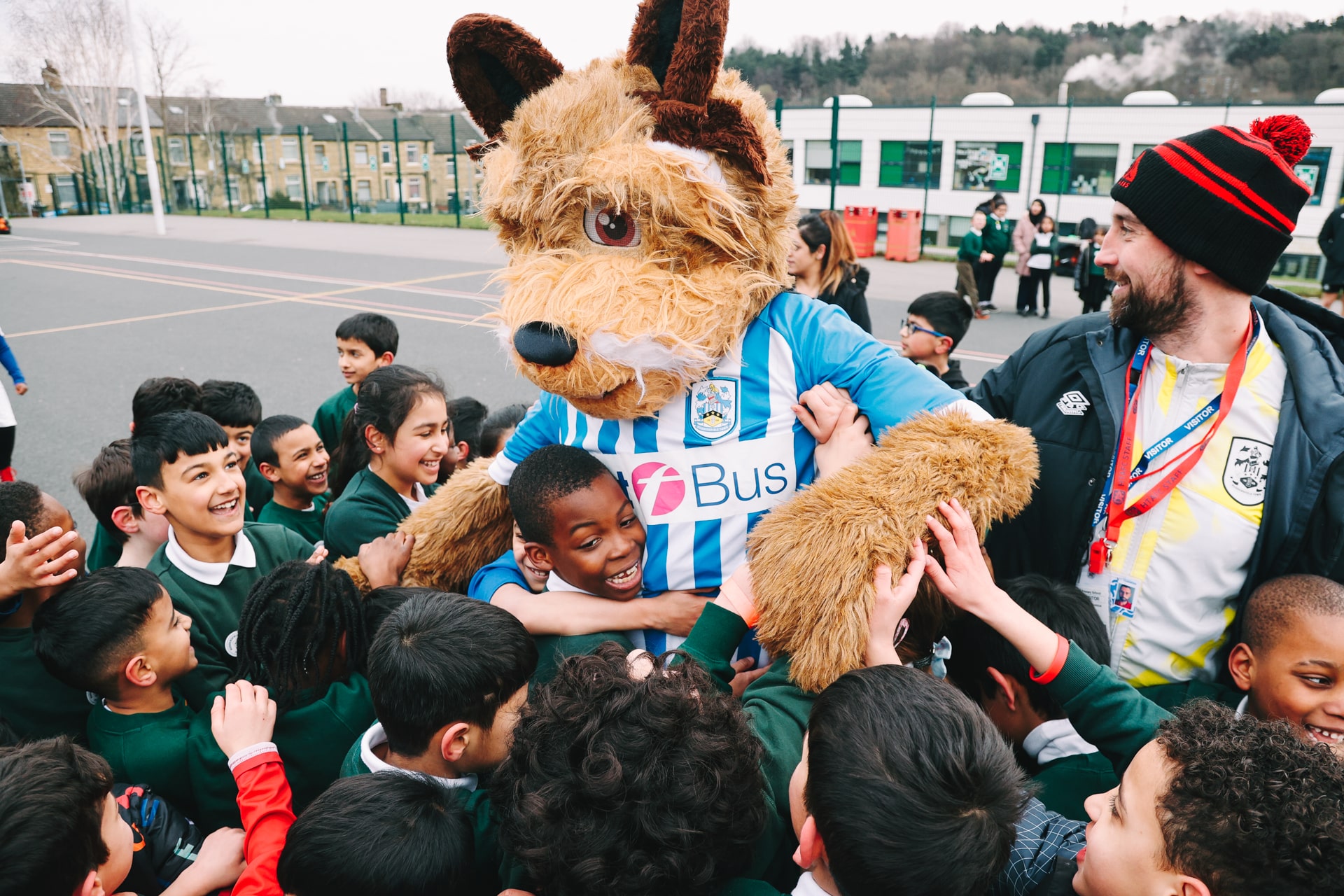 29 Mar

FOUNDATION DELIVER BIGGEST DAY OF FOOTBALL AT MOUNT PLEASANT

Huddersfield Town Foundation helped to deliver Mount Pleasant's Biggest Day of Football event in line with Barclays Girls' Football School Partnerships earlier this month.

On the day, 270 KS1 and 270 KS2 children from Mount Pleasant took part in the event on International Women's Day, with a record 285,000 girls from schools across England also taking part in the FA and Barclays' Let Girls Play Biggest Ever Football Session.

The Foundation were more than proud to help run the event, with staff members putting on workshops and activities throughout the day both inside and outside of the school building.

Sessions included a football quiz, a 'what makes a footballer' presentation and outdoor football activities.

Students also got a visit from Sheffield United Women and England Under-19s player Mia Enderby, as well as getting to meet Terry the Terrier!

Senior Education Manager Dan Jarvis explained how the afternoon panned out successfully.

"It was a great day," he said. "Mount Pleasant approached us as the local football club's community organisation (CCO) to support it on the day.

"As a foundation, we are trying to increase female participation in football in the area, so it was a privilege to support it and the day went amazingly well.

"It was organised well by our staff members and it was well-supported by the school and all of the students enjoyed it.

"There was a great mixture of outdoor and indoor activities, interactive assemblies, a meet and greet with Terry the Terrier, and a question-and-answer session with Mia Enderby."

If you would like more information on the programmes that we can deliver in schools, please email help@htafcfoundation.com to enquire.