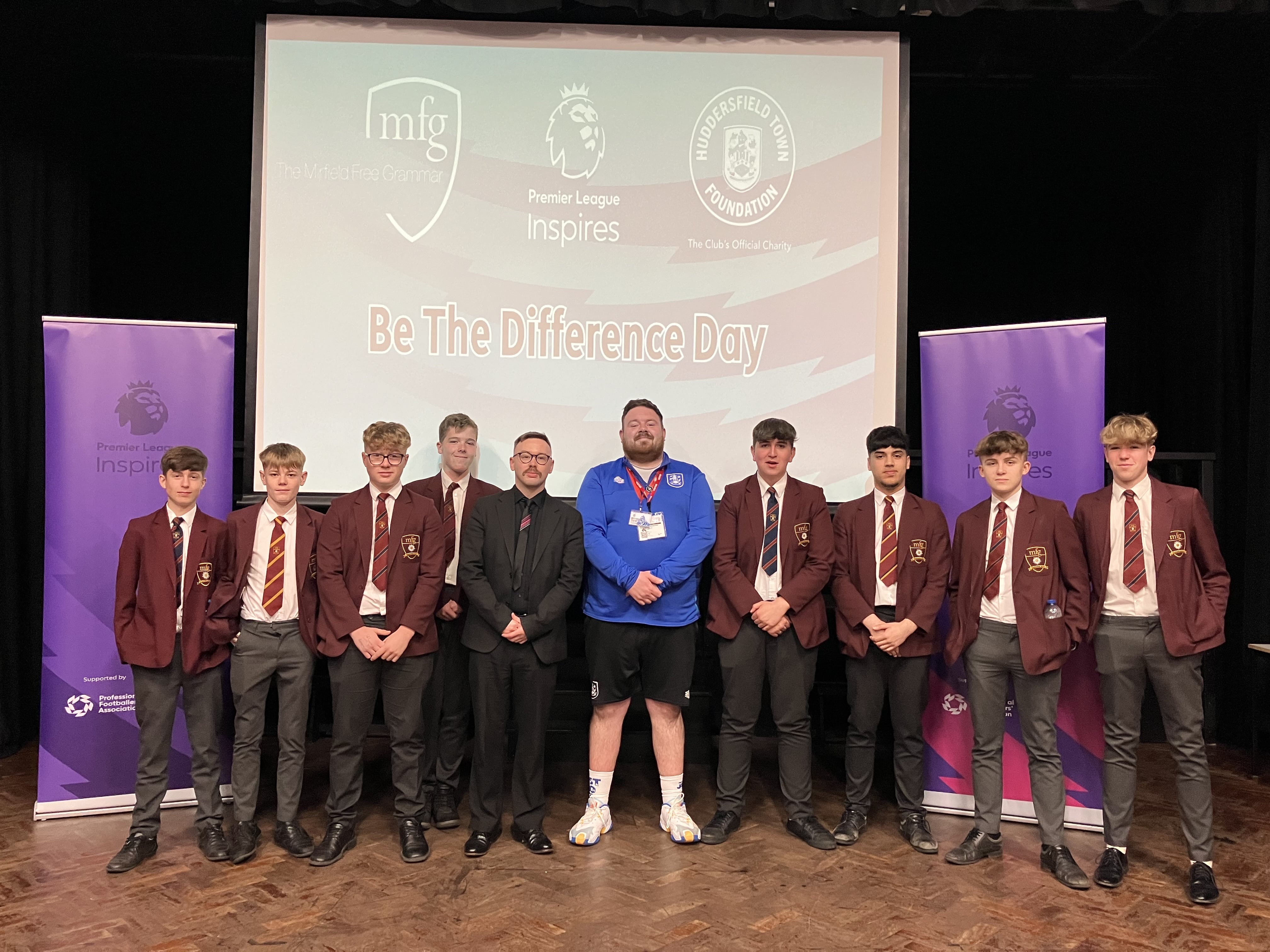 15 May

FOUNDATION HOST BE THE DIFFERENCE DAY

On Friday, the Foundation were excited to host our first ever 'Be the Difference' Day at The Mirfield Free Grammar School.

Twenty male students from Year 8 and Year 10 took part in workshops tackling toxic masculinity and what being a man means to them whilst encouraging them to be the difference.

The workshop covered issues such as what 'being a man' means to them and what constitutes positive and negative masculinity, banter, respect, being a role model, and mental health.

The session was delivered through our Premier League Inspires programme by the Foundation's Secondary School Education Manager Jim Dyson, who had this to say:

"This is a very personal area to me and something I have been wanting to deliver for a long time, so it was great to finally get out there and inspire young men to be a difference in their community.

"Men these days face very different challenges from their fathers and grandfathers, and the world is becoming more diverse and more inclusive and young men are at risk of being left behind.

"Men are more likely to be involved in crime and be victims of theft or violence, more likely to commit suicide, and more likely to be excluded from school.

"They are also less likely to continue in education after the mandatory school leaving age and are less likely than women to go to the doctors and seek help.

"It is important that we not only remind them of the importance of self-care and reaching out but also encourage them to be positive role models and for them to inspire their brothers, friends, nephews, cousins, and peers to challenge toxic masculinity and be the best man they can be."

After the success of the first 'Be the Difference Day', we are now looking to host more events at schools and organisations.

If you are interested or would like more information on Premier League Inspires, please email help@htafcfoundation.com with your enquiry.